Will Kylie Jenner's Brand Match SKIMS' Success?
The latest brand from the Kardashian juggernaut is Kylie Jenner's first clothing line, KHY. It follows in the footsteps of SKIMS and Good American, but does it live up to the hype? EDITED dissects Drop 001 and what we know so far.
Drop 001 saw the faux leather trench coat, mini dress and gloves secure the top seller's spot. With the hype surrounding the launch, the effects were felt in the mass market, with majority sell outs on leather coats +800% versus the previous two weeks.
The brand strategy indicates it wants to distance itself from comparisons to SKIMS. The fact that the drop did not initially sell out shows they are working with higher volumes versus SKIMS, which aims to sell out at launch. It has also refrained from using influencers, instead creating an air of exclusivity ahead of its debut.
Its aim of making collections more accessible has labeled it a fast fashion brand, but given all items in its first drop retailed for under $200/£215, it is sitting in the higher tier of this market. Compared to Zara's average pricing on faux leather coats, KHY is priced at +169% in the UK and +57% in the US.
The brand has grabbed the attention of Gen Z, with up to 90% of videos posted on TikTok generated by 18-24-year-olds. Retailers targeting this demographic should keep this front of mind for any in-season OTB trading.
Drop 001
Launch date: Nov 1st
Options: 12
Headed up by Emma and Jens Grede (co-founders of Good American and SKIMS).
The Bestsellers
The faux leather trench, gloves and mini dress were the first options to sell out. Other styles in the collection include a seamless baby tee and leggings, faux leather hoodie, trousers, leggings, open-back top, cropped hoodie and variations on the faux leather dress.
1. Faux leather trench $200/£215
2. Moto gloves $58/£62
3. Faux leather mini $98/£105
The Impact on the Mass Market
In the two weeks following Kylie's first Instagram post, in which she wore the KHY faux leather trench, long leather coats saw majority sell outs increase by 800% in the mass market versus the previous two-week period, including seven options at Zara.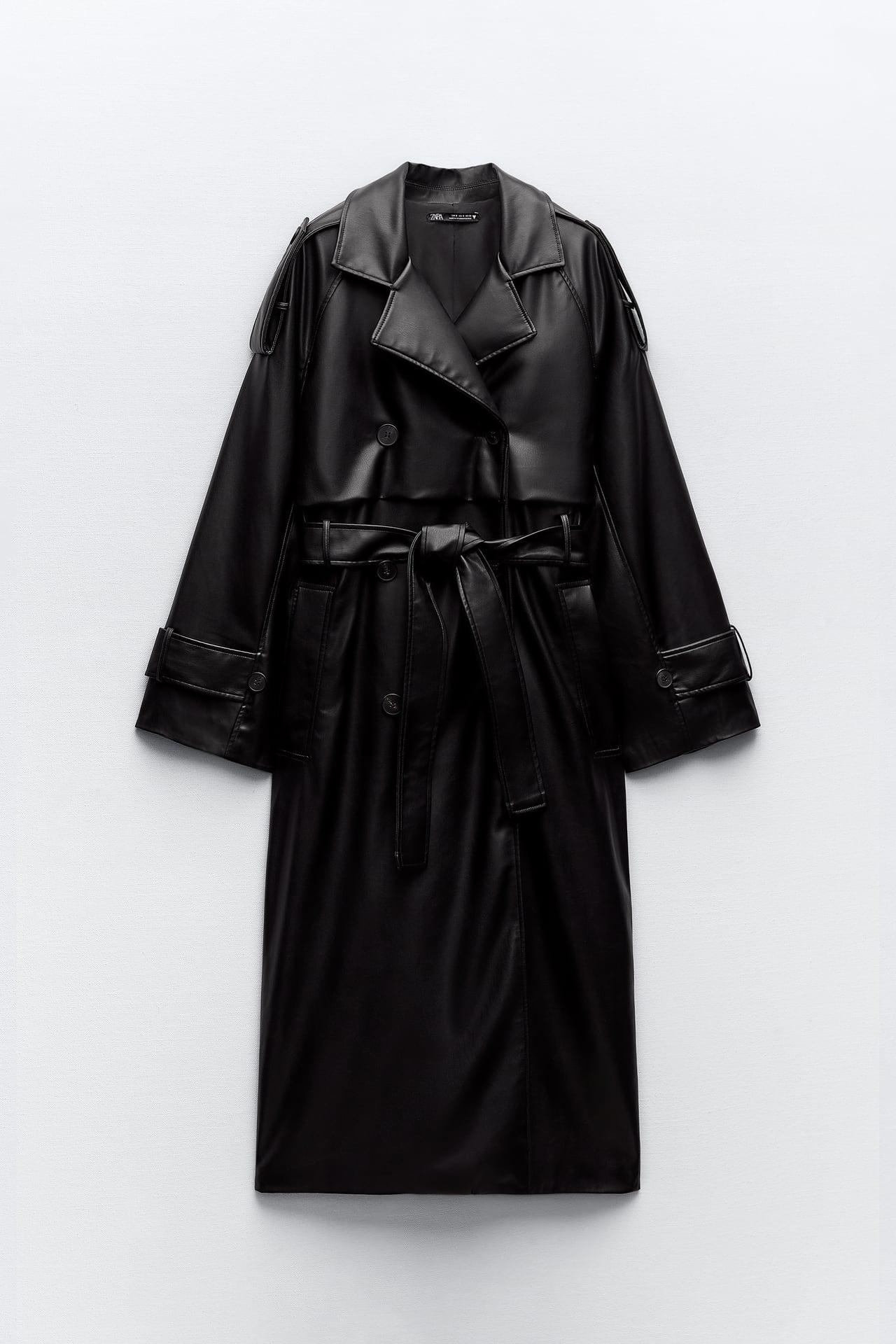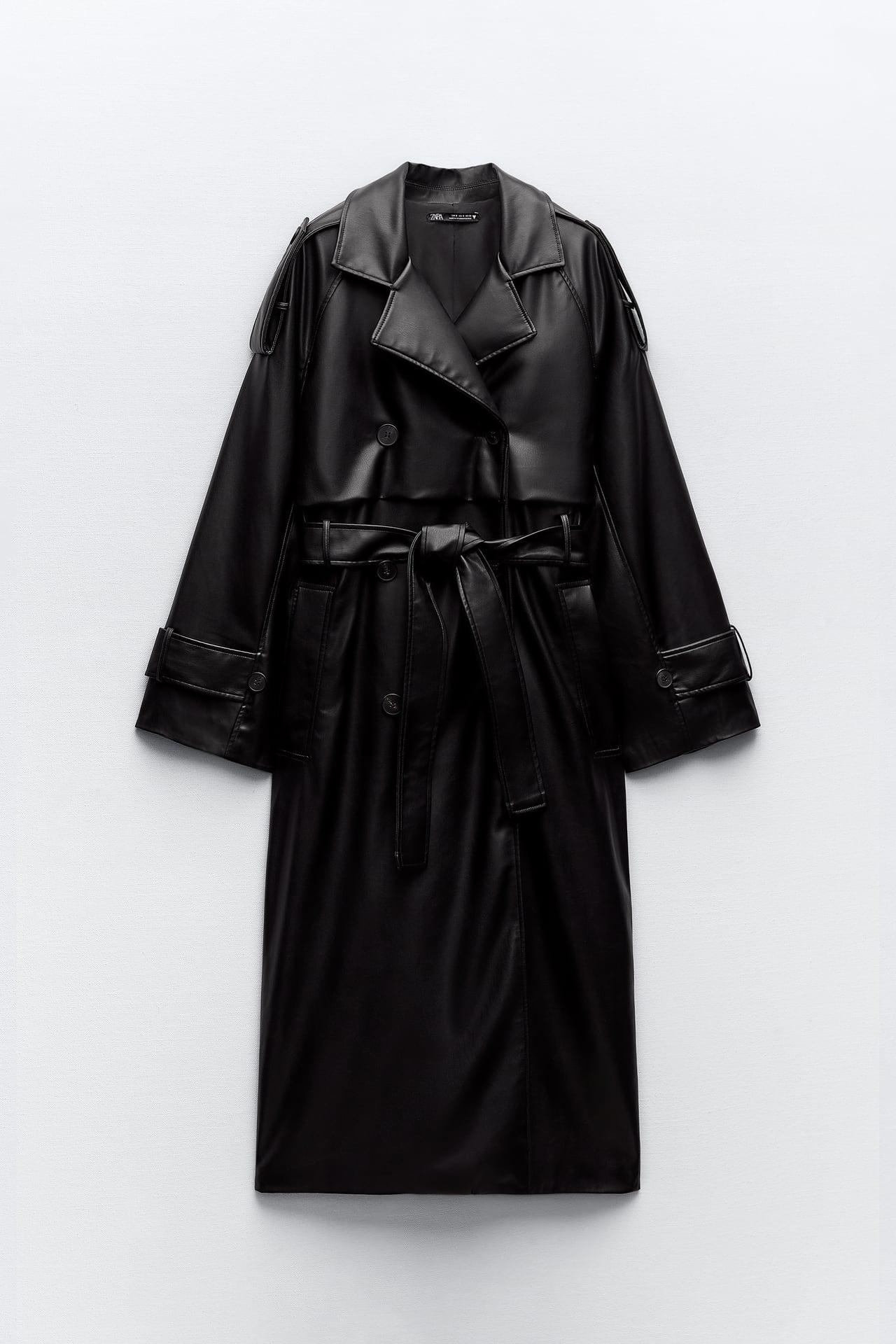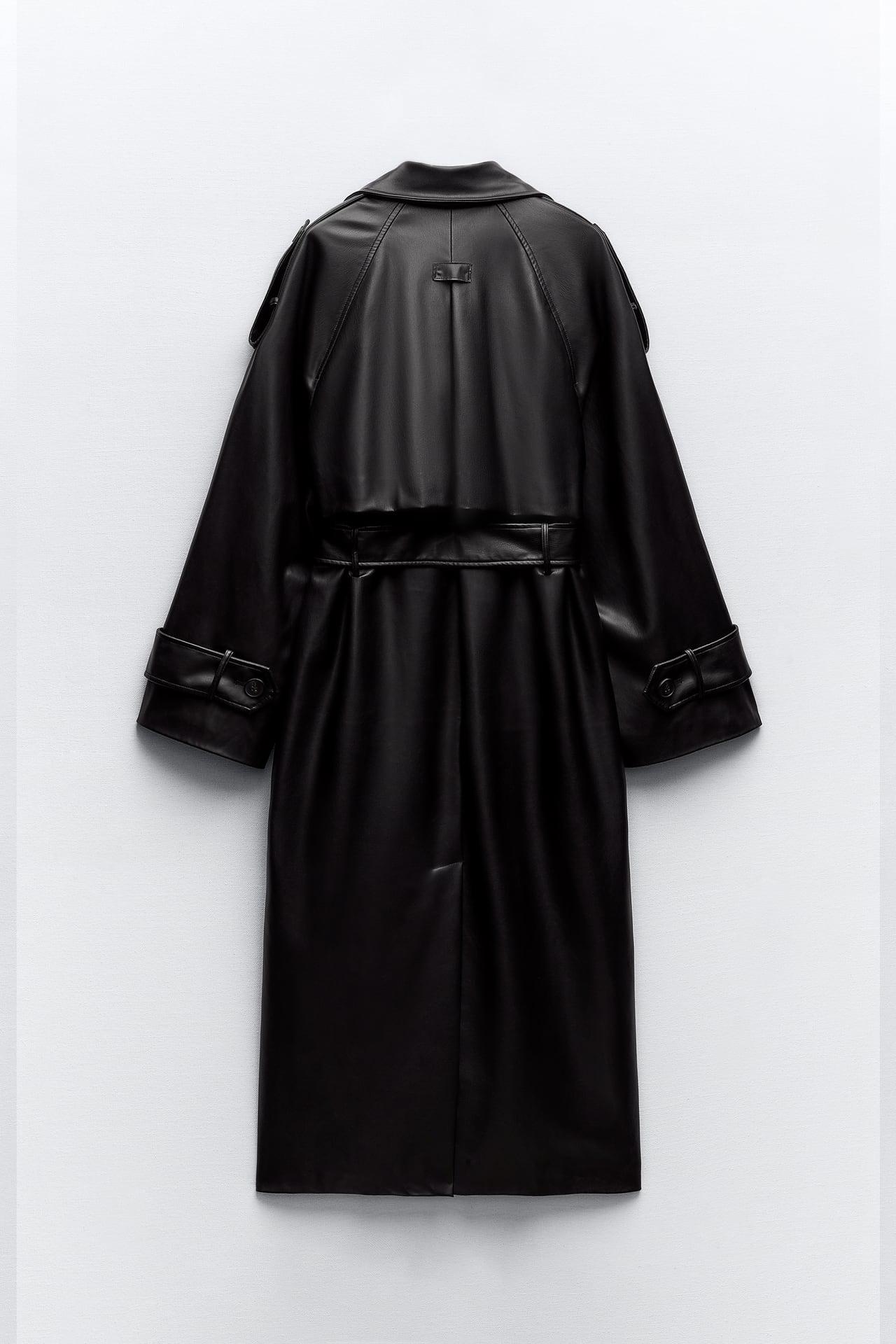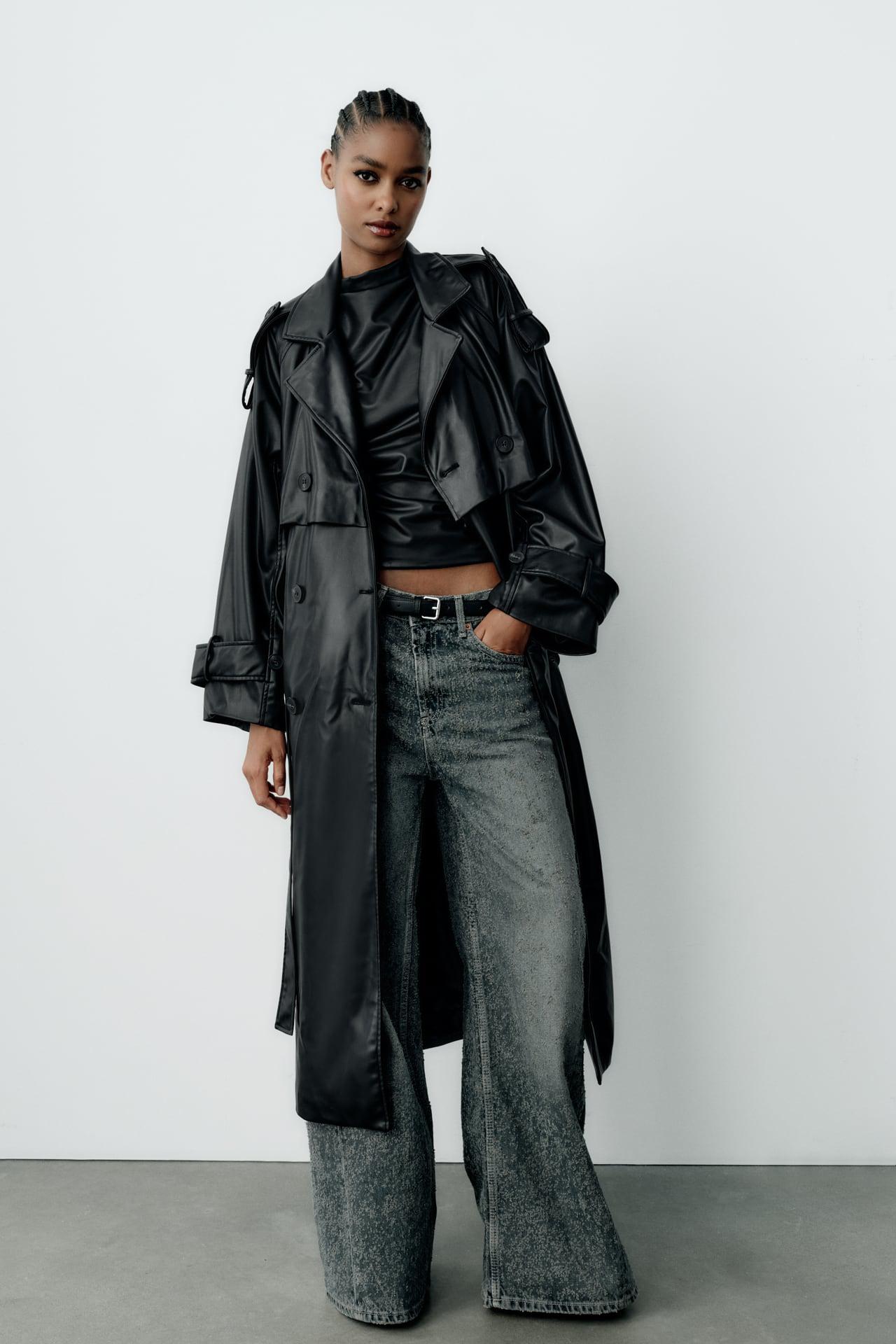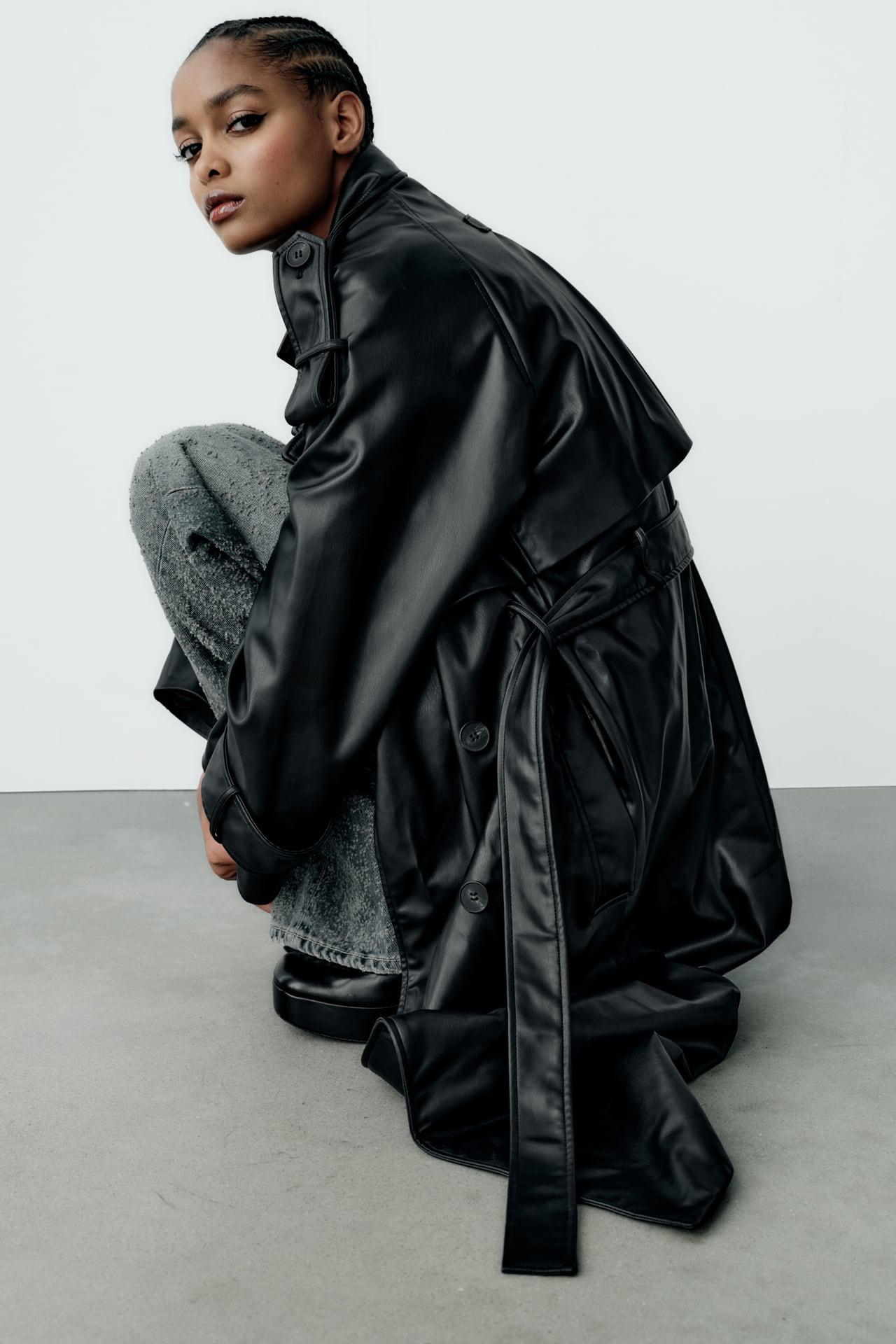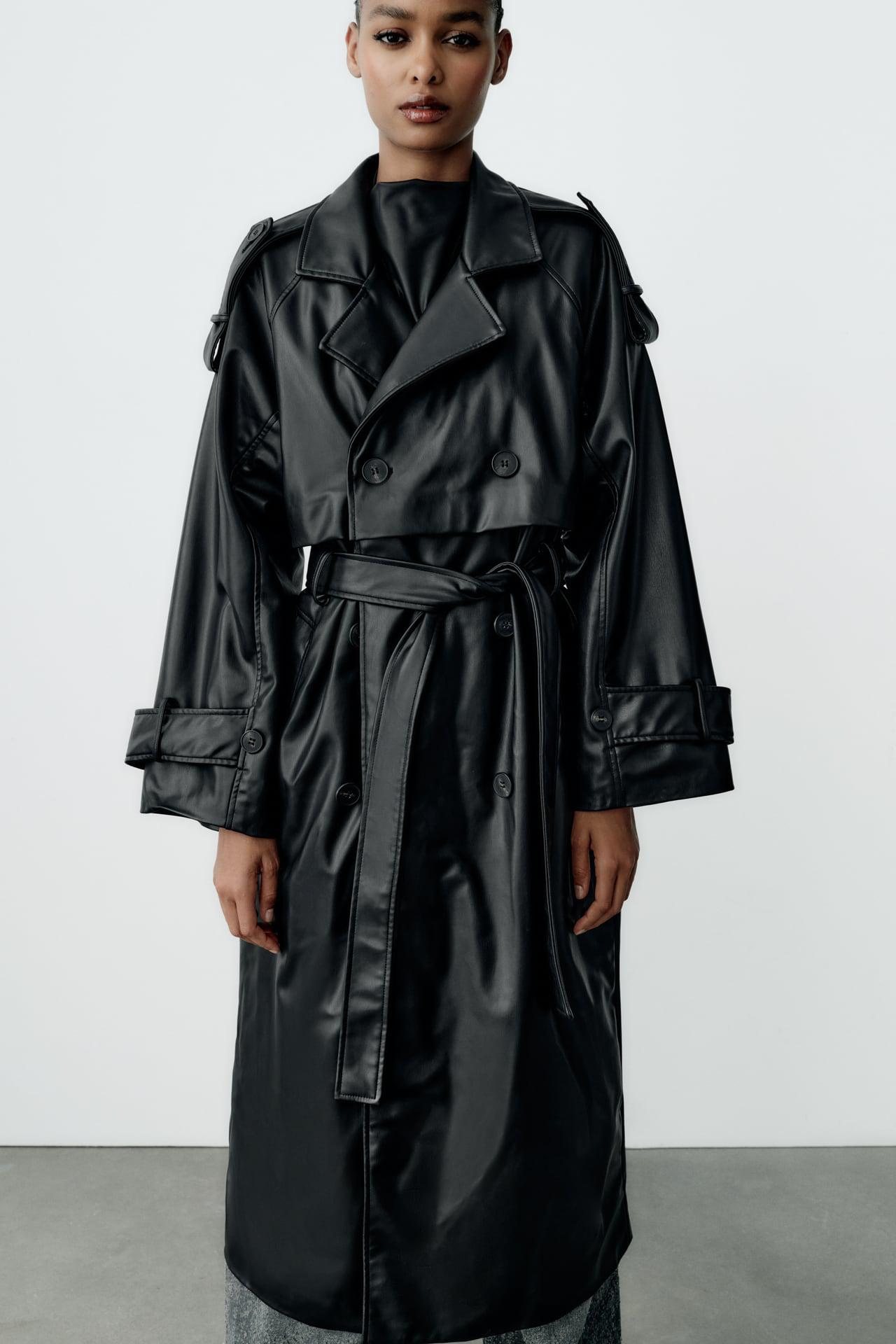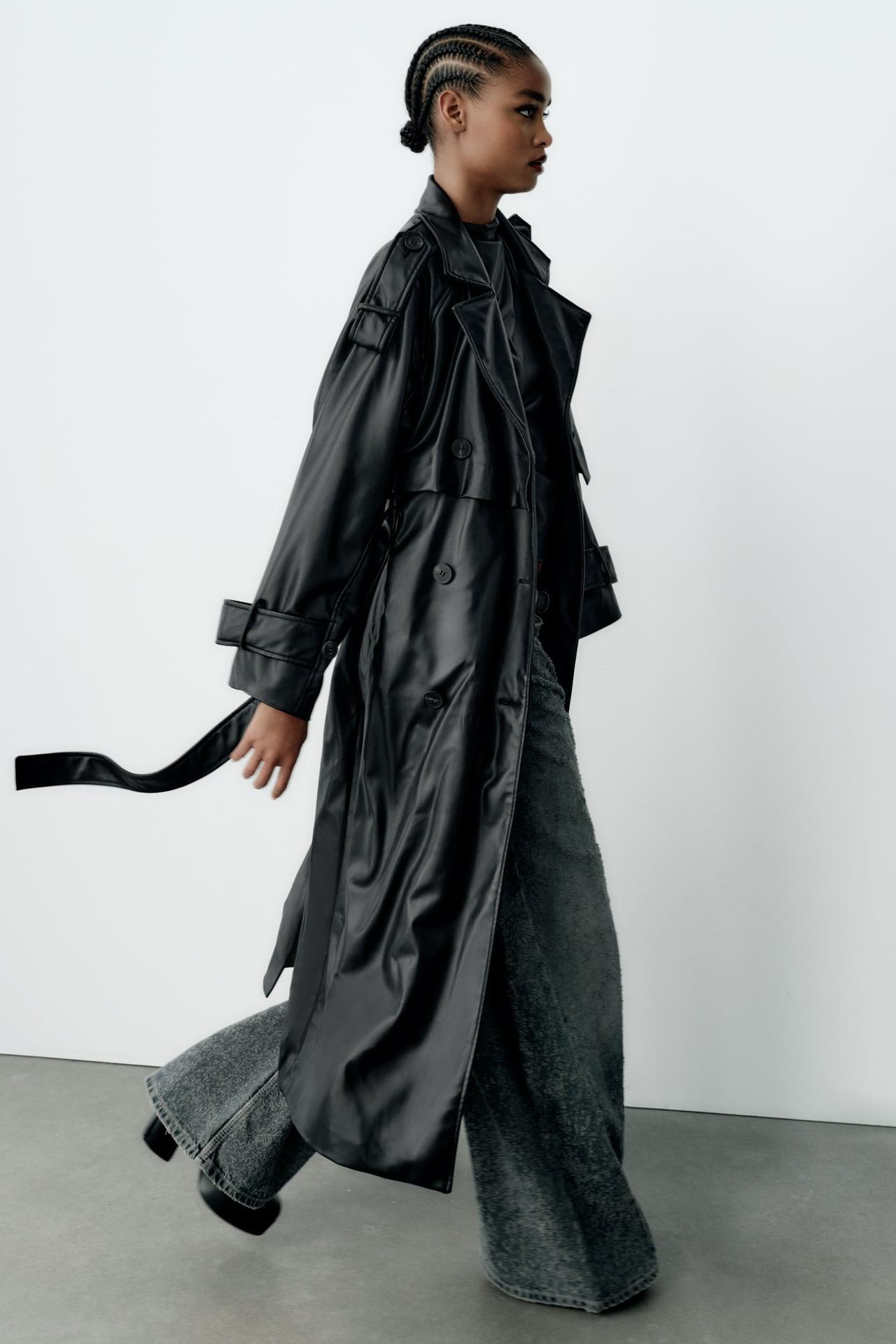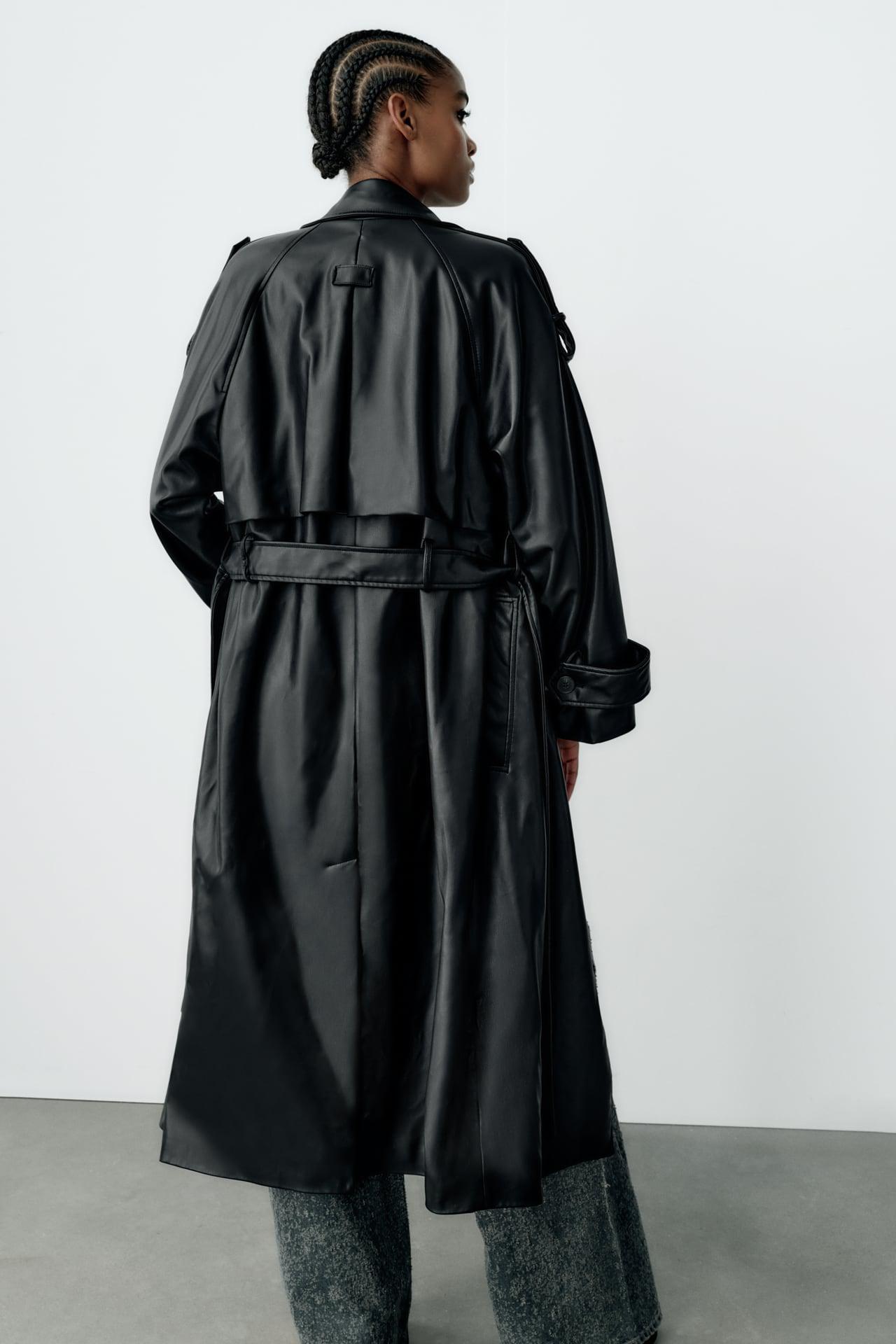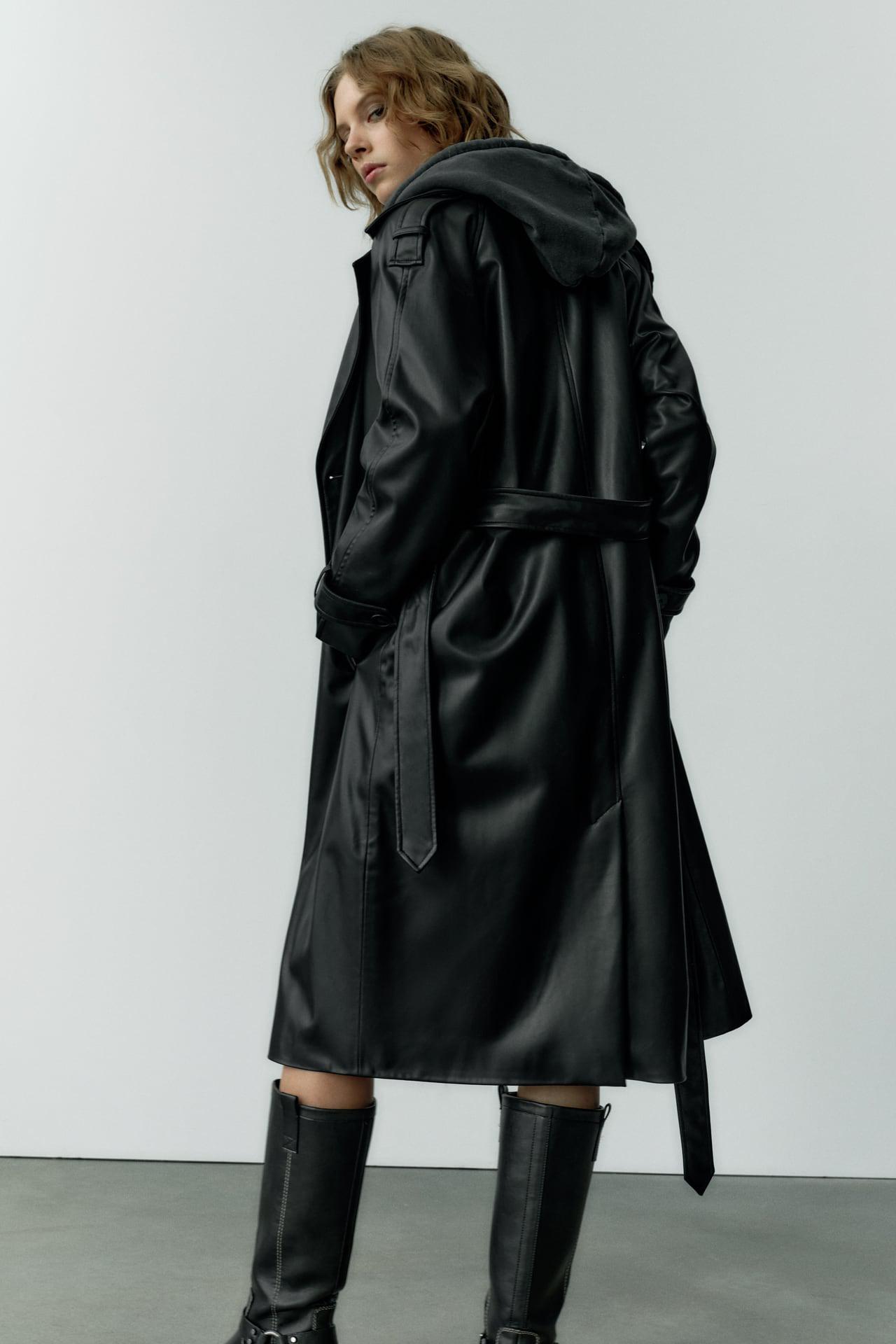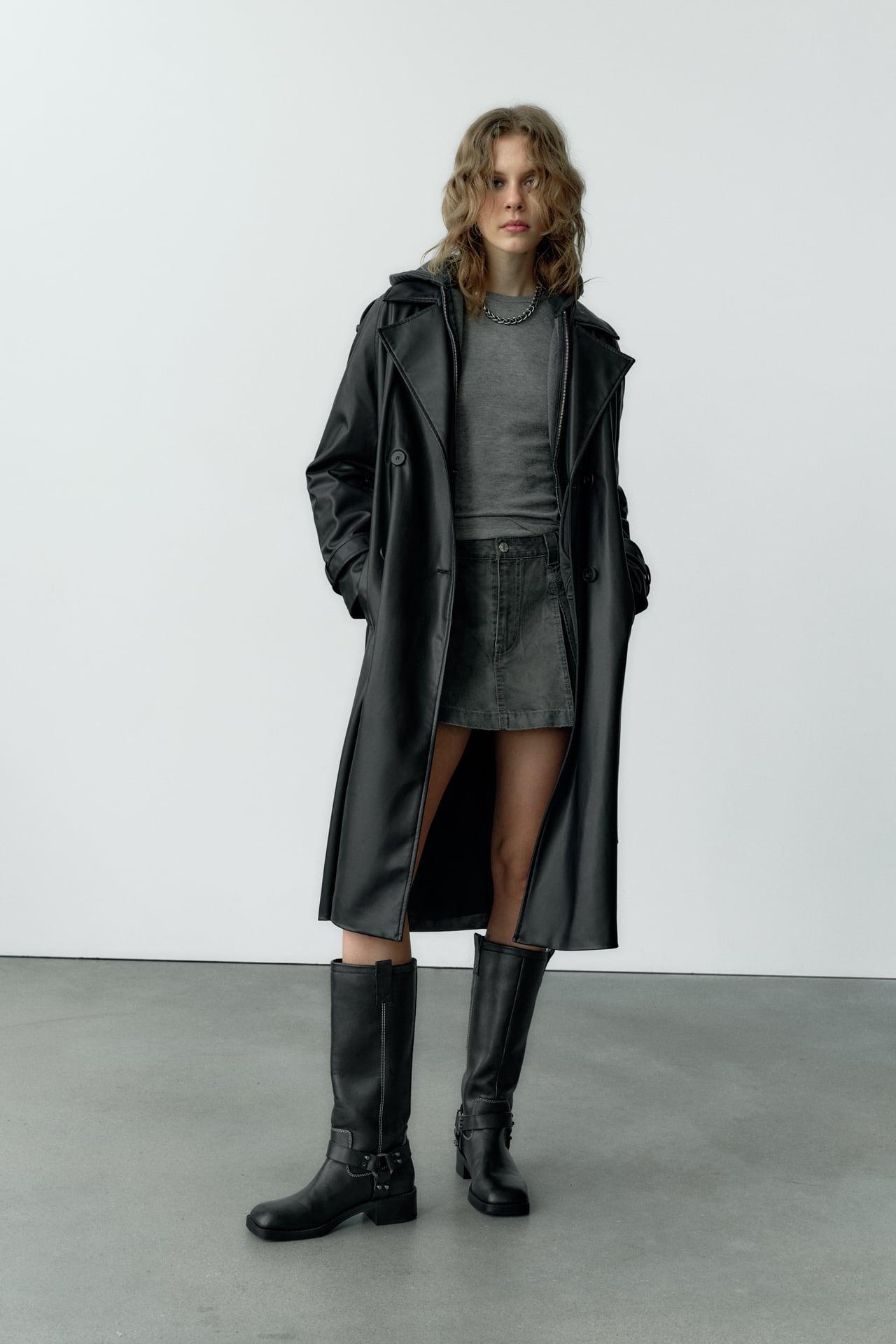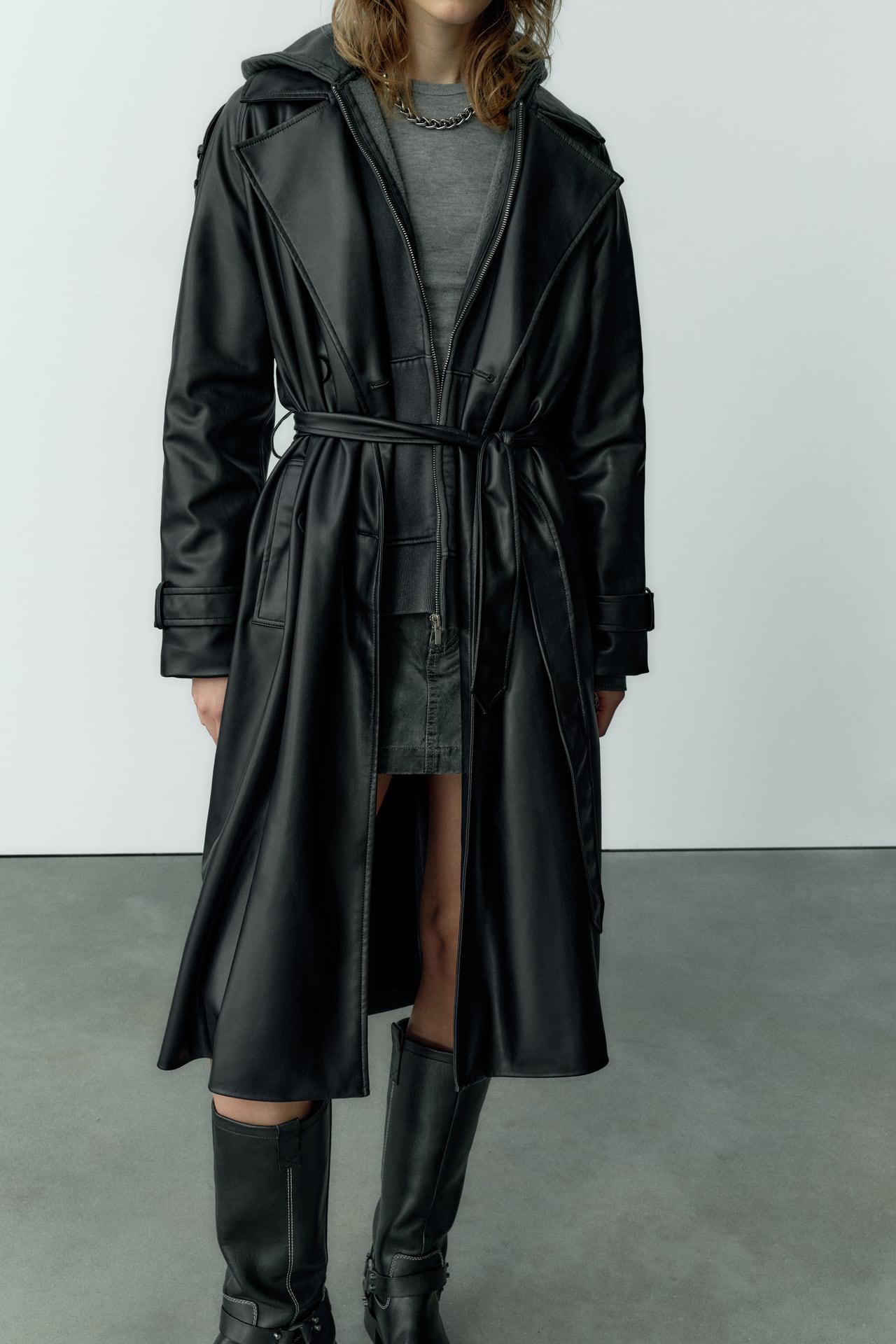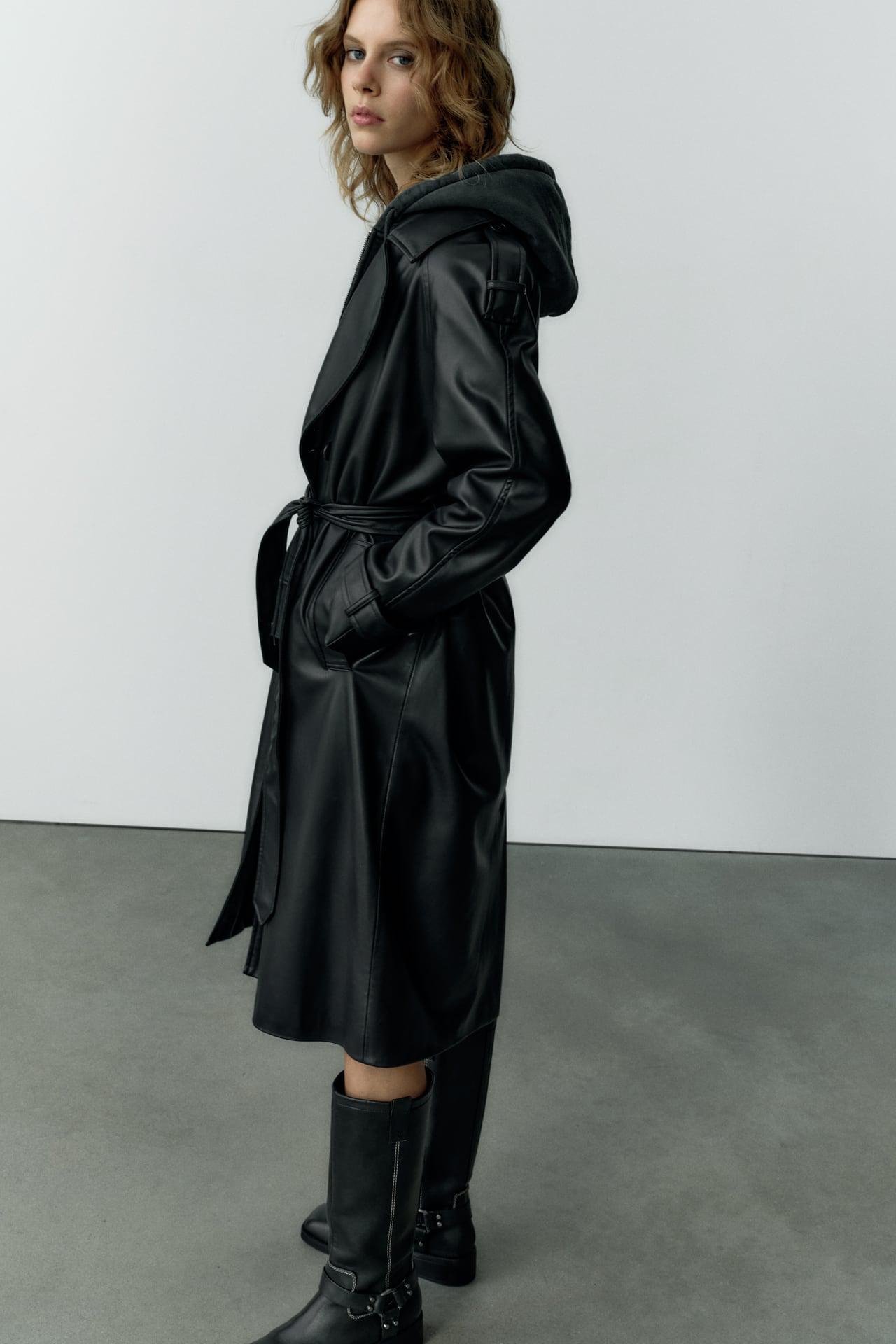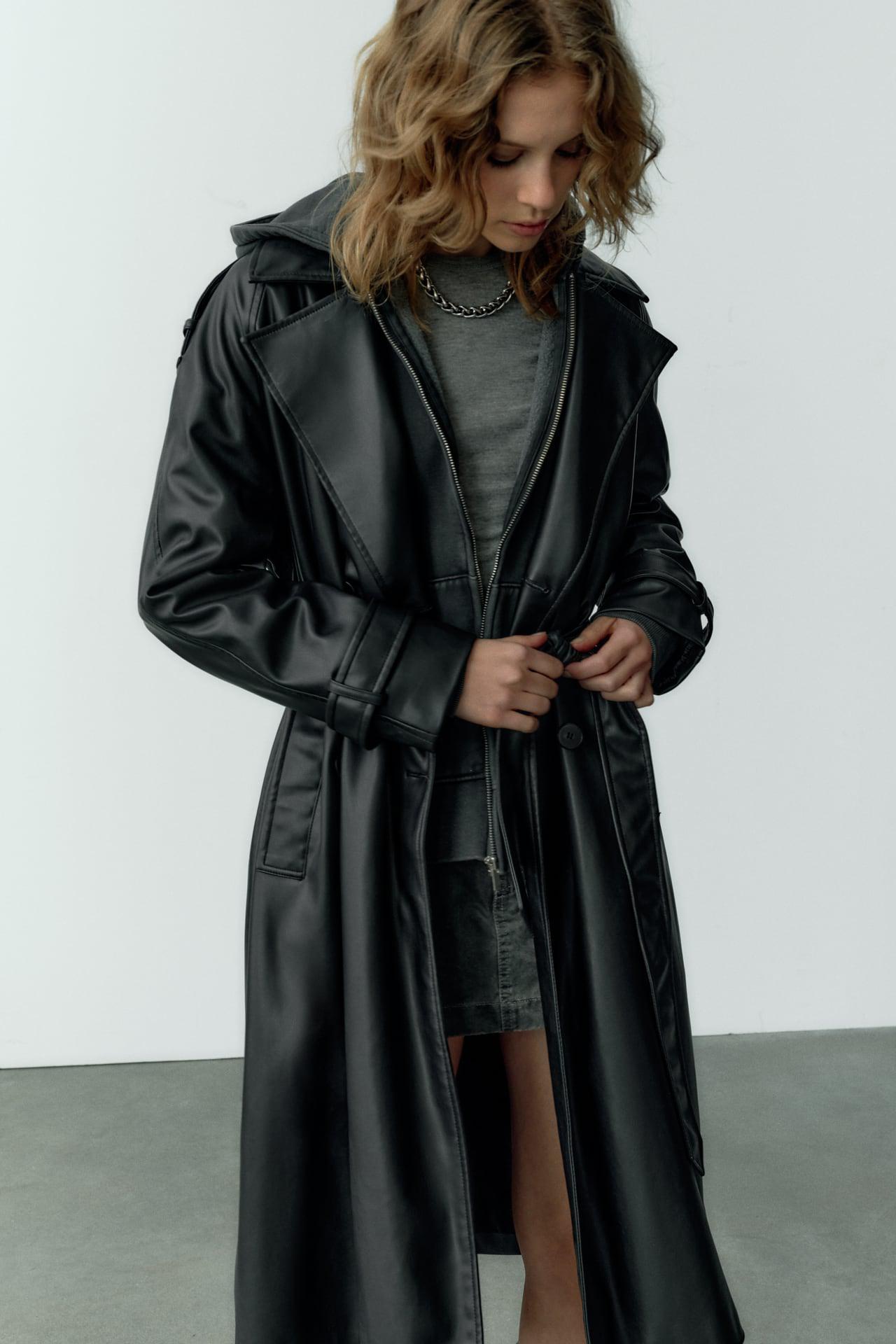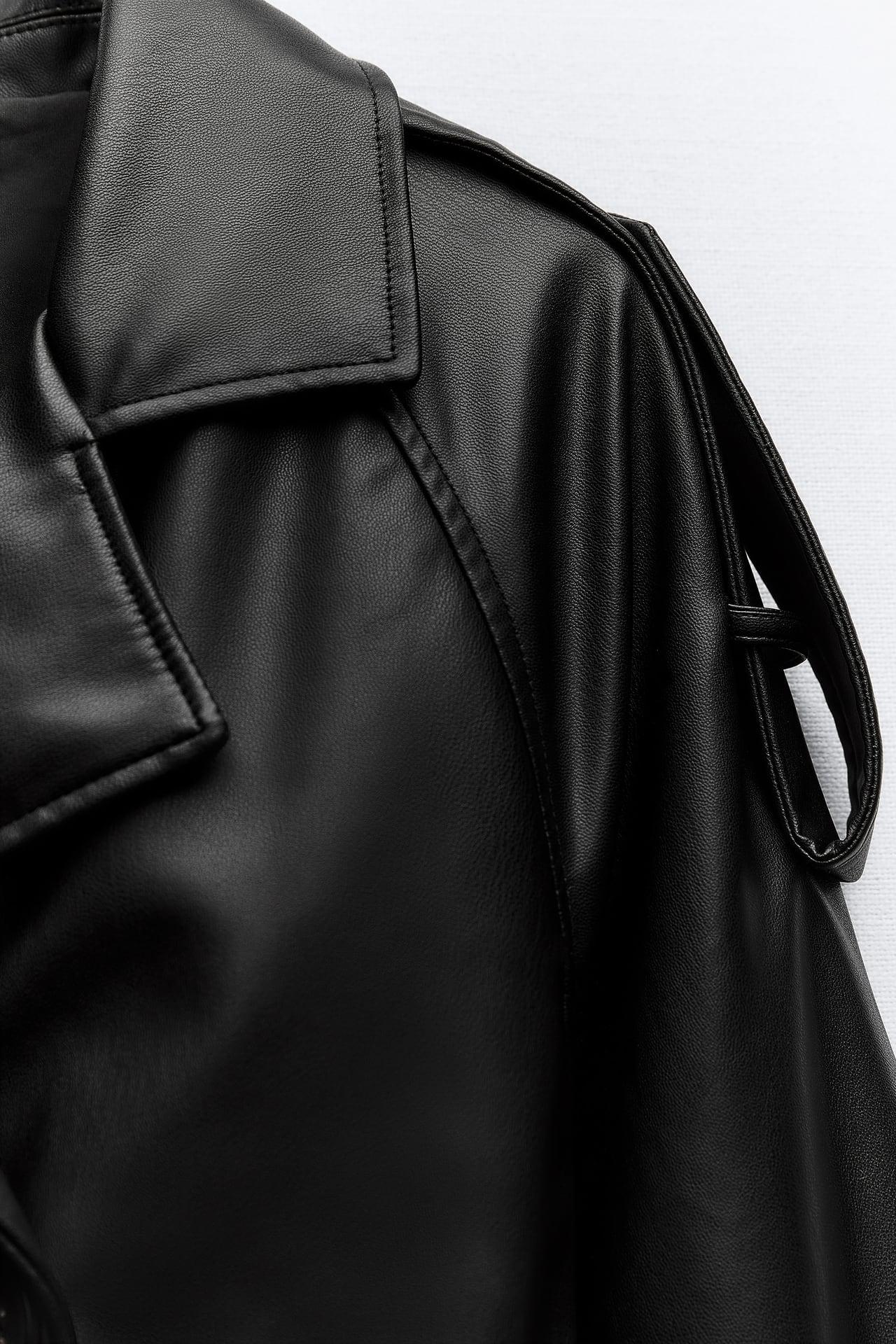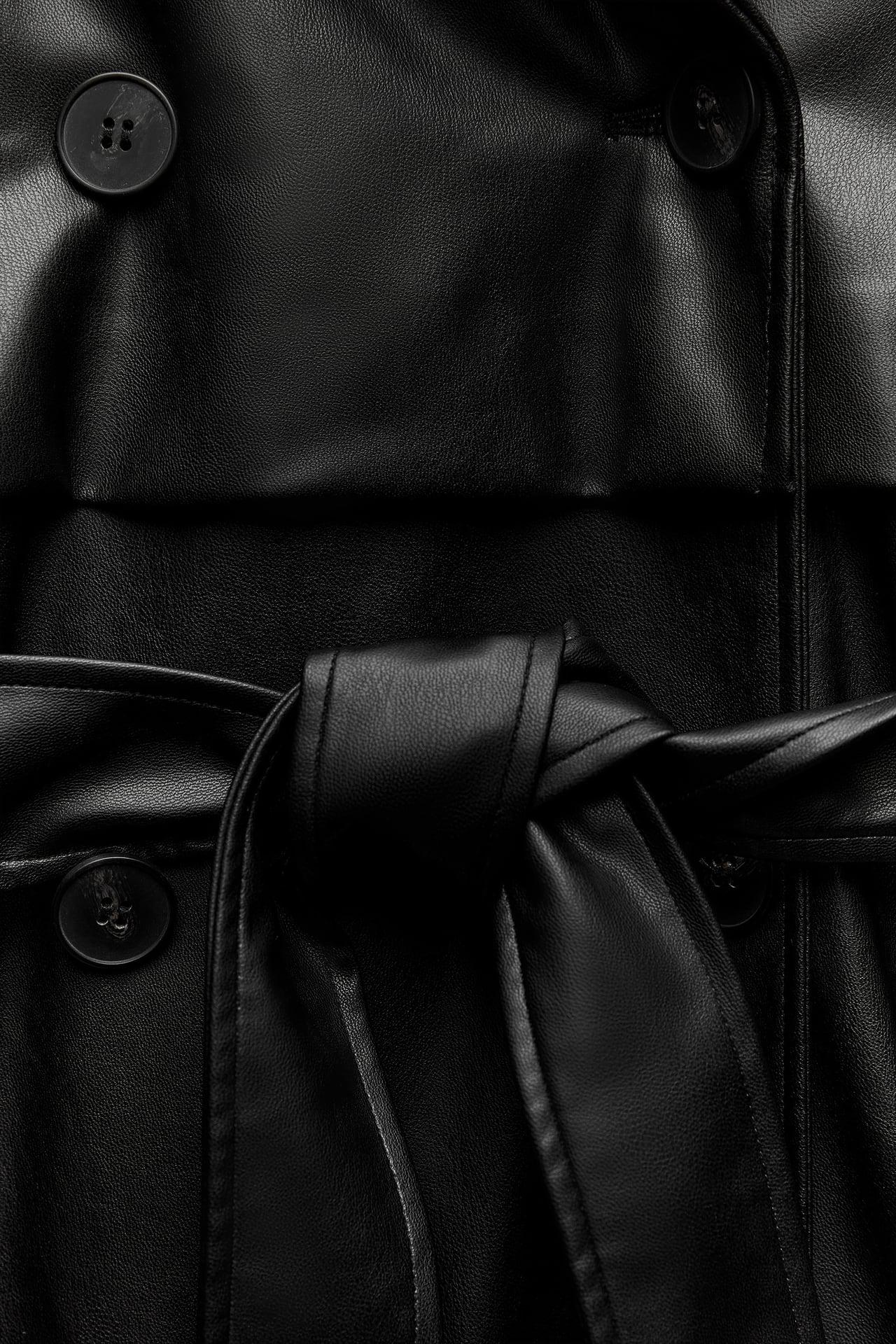 OVERSIZE LEATHER EFFECT TRENCH COAT
Zara at Zara (UK)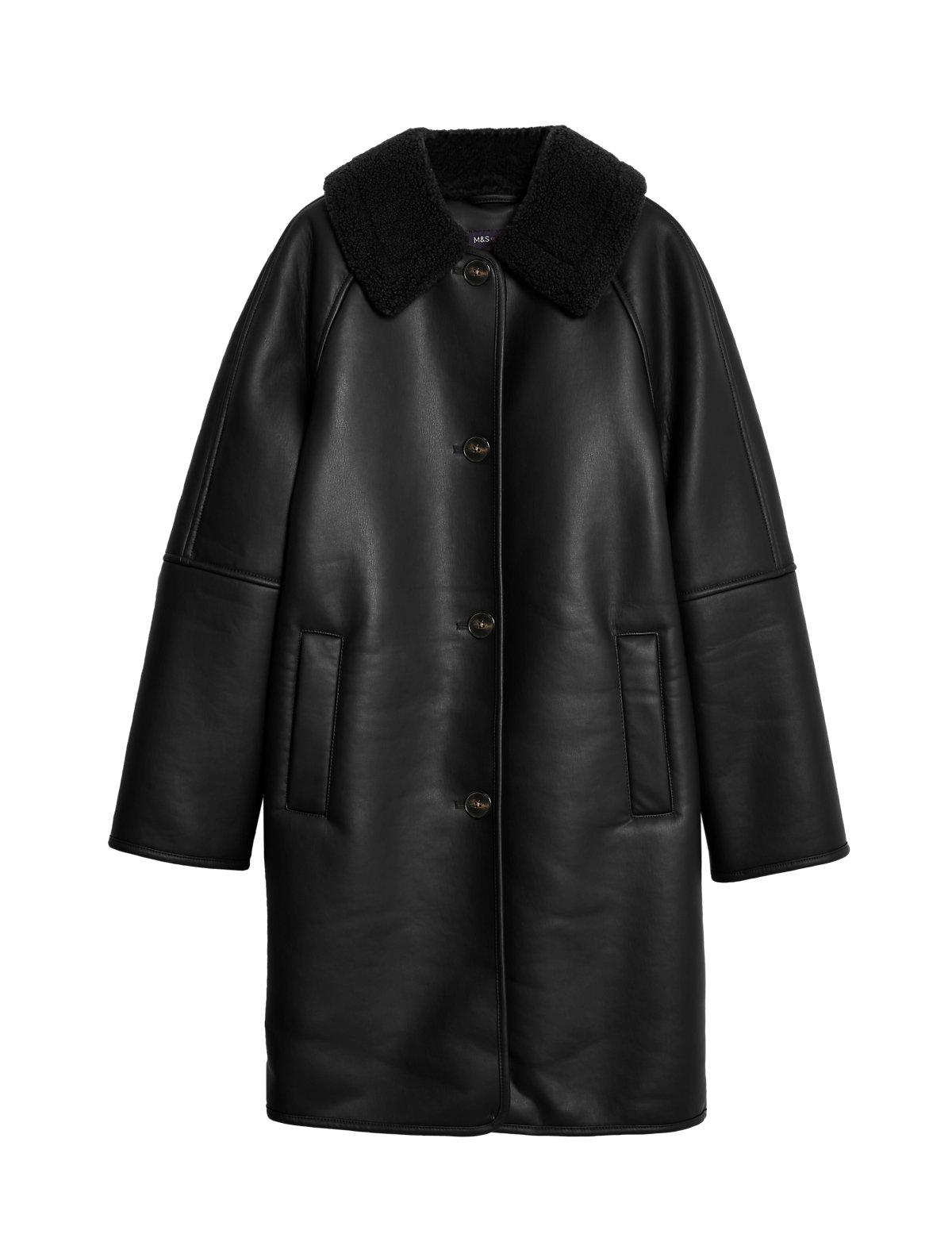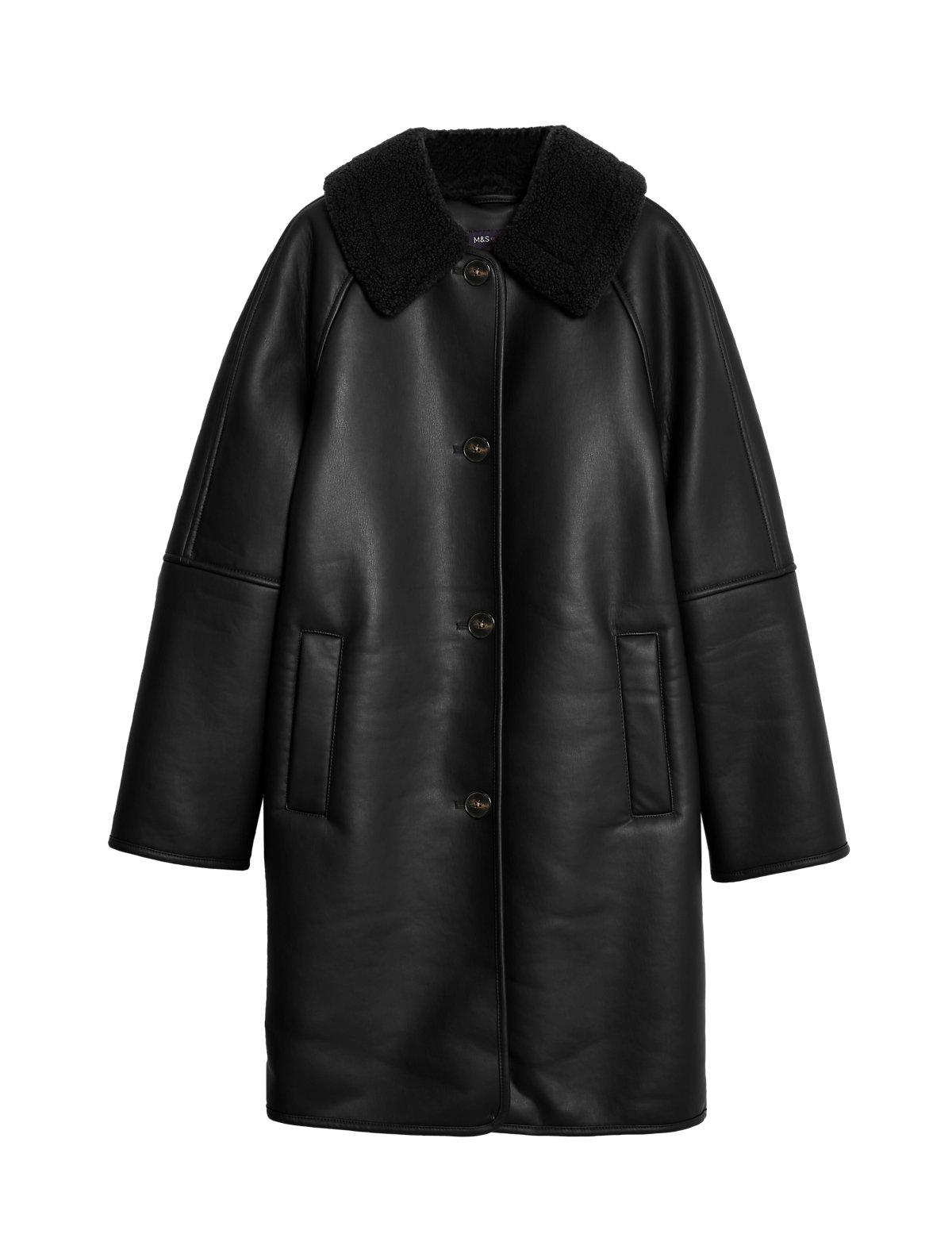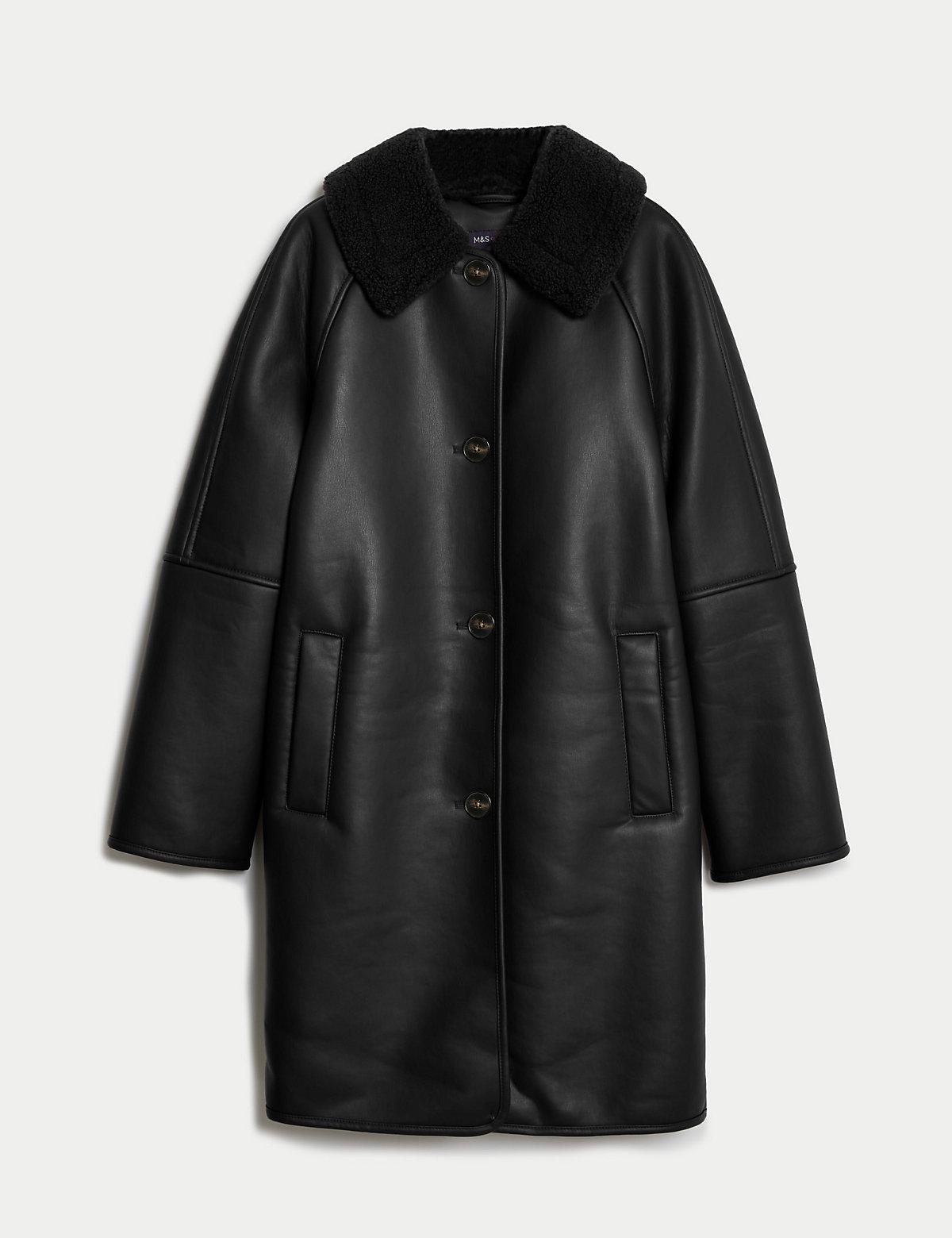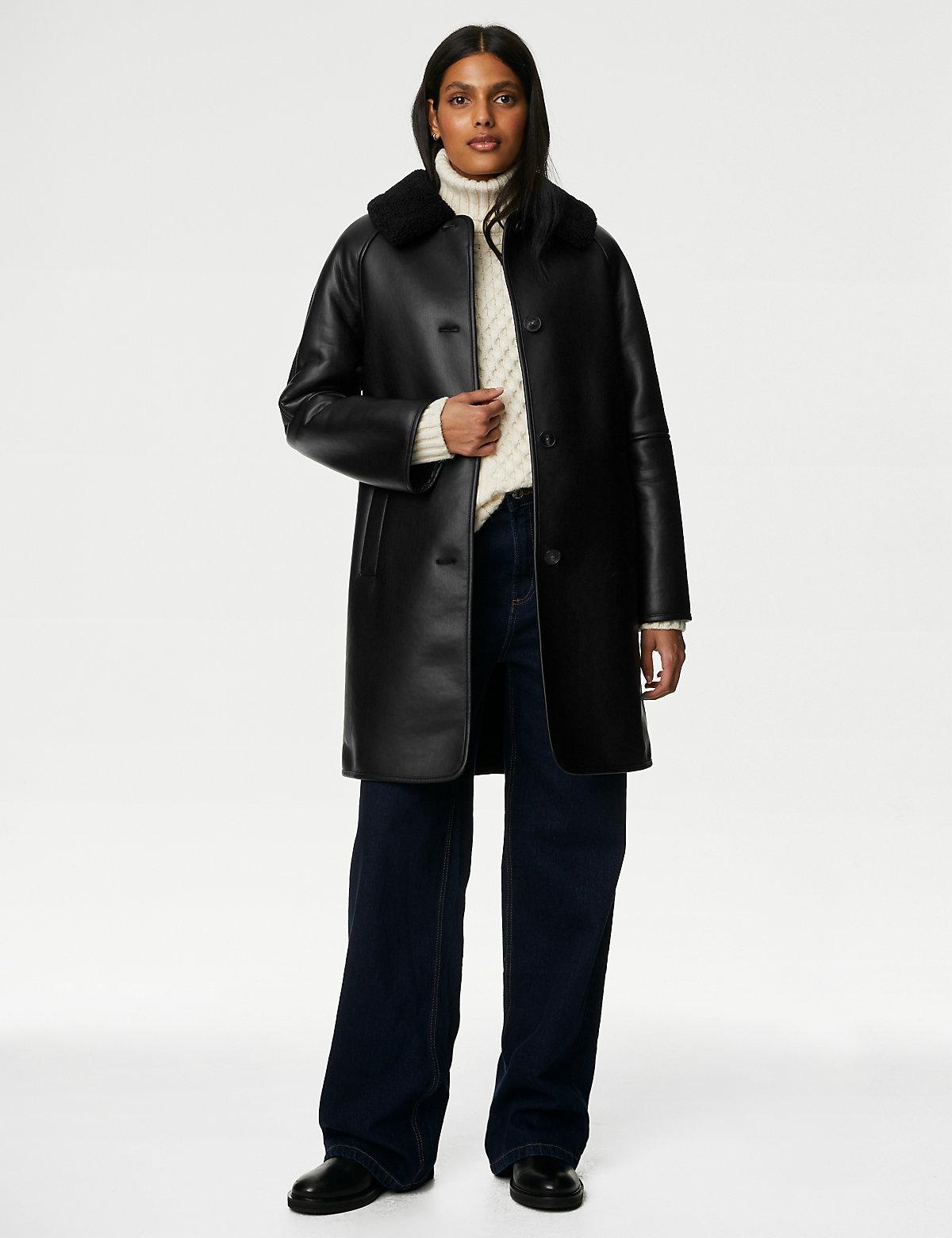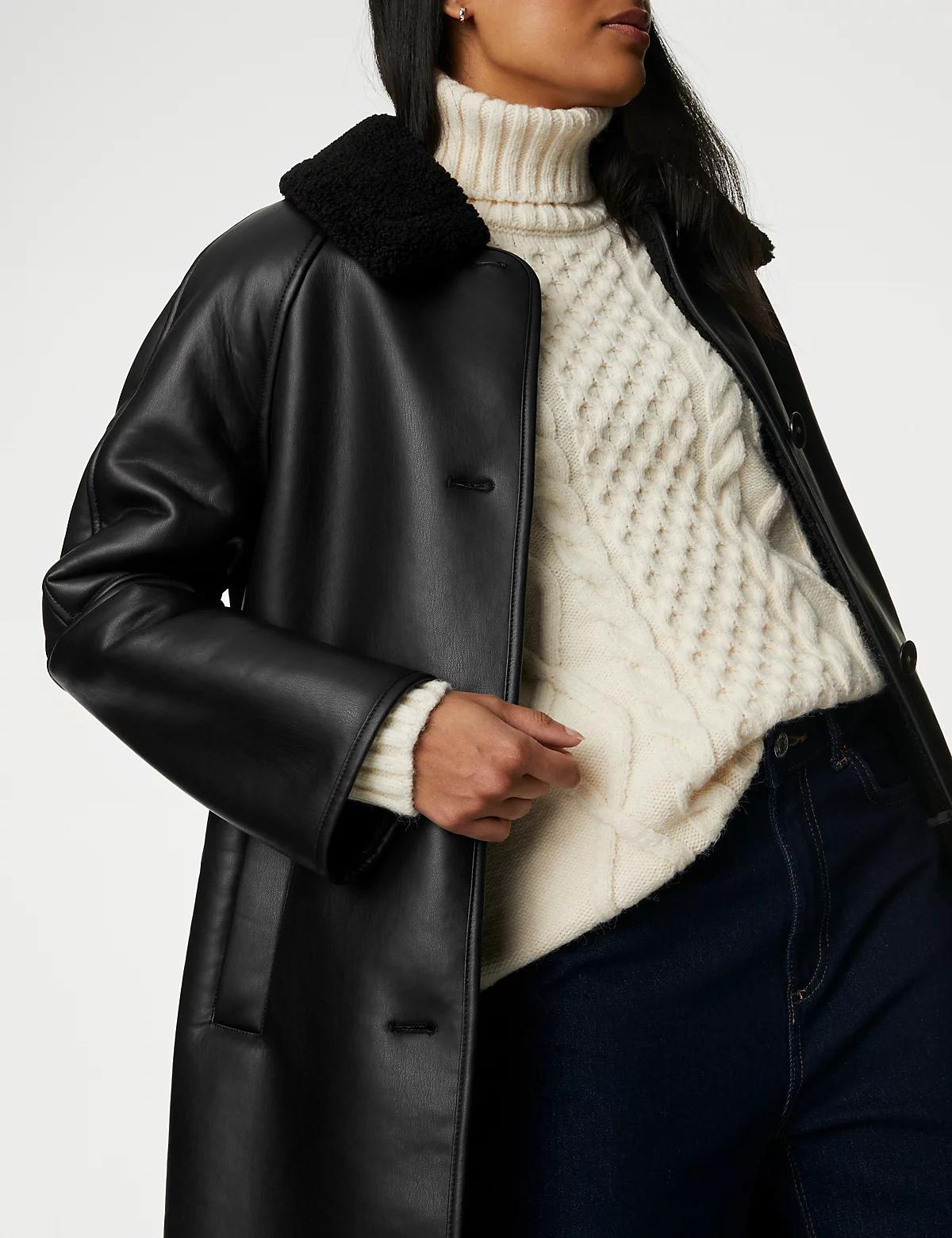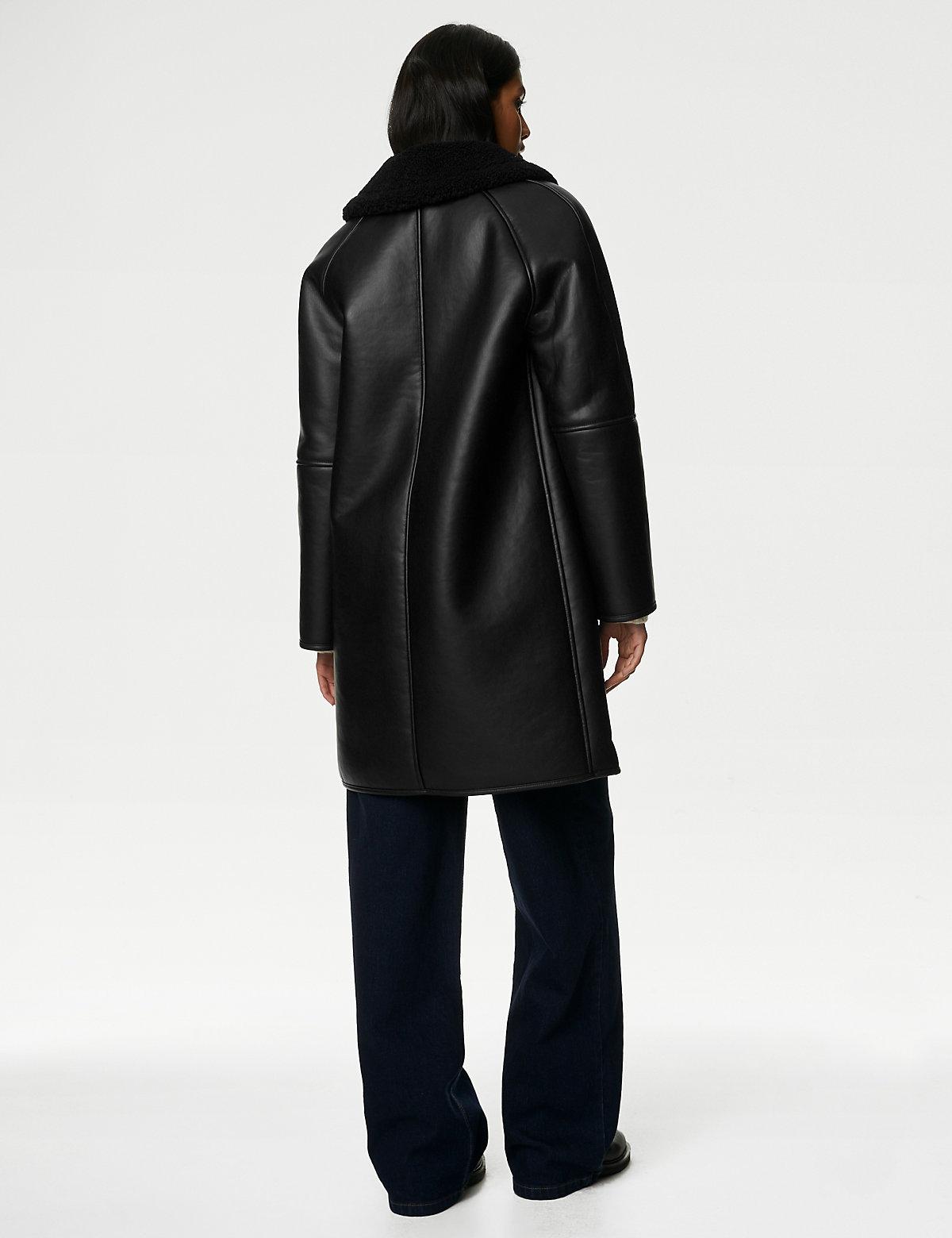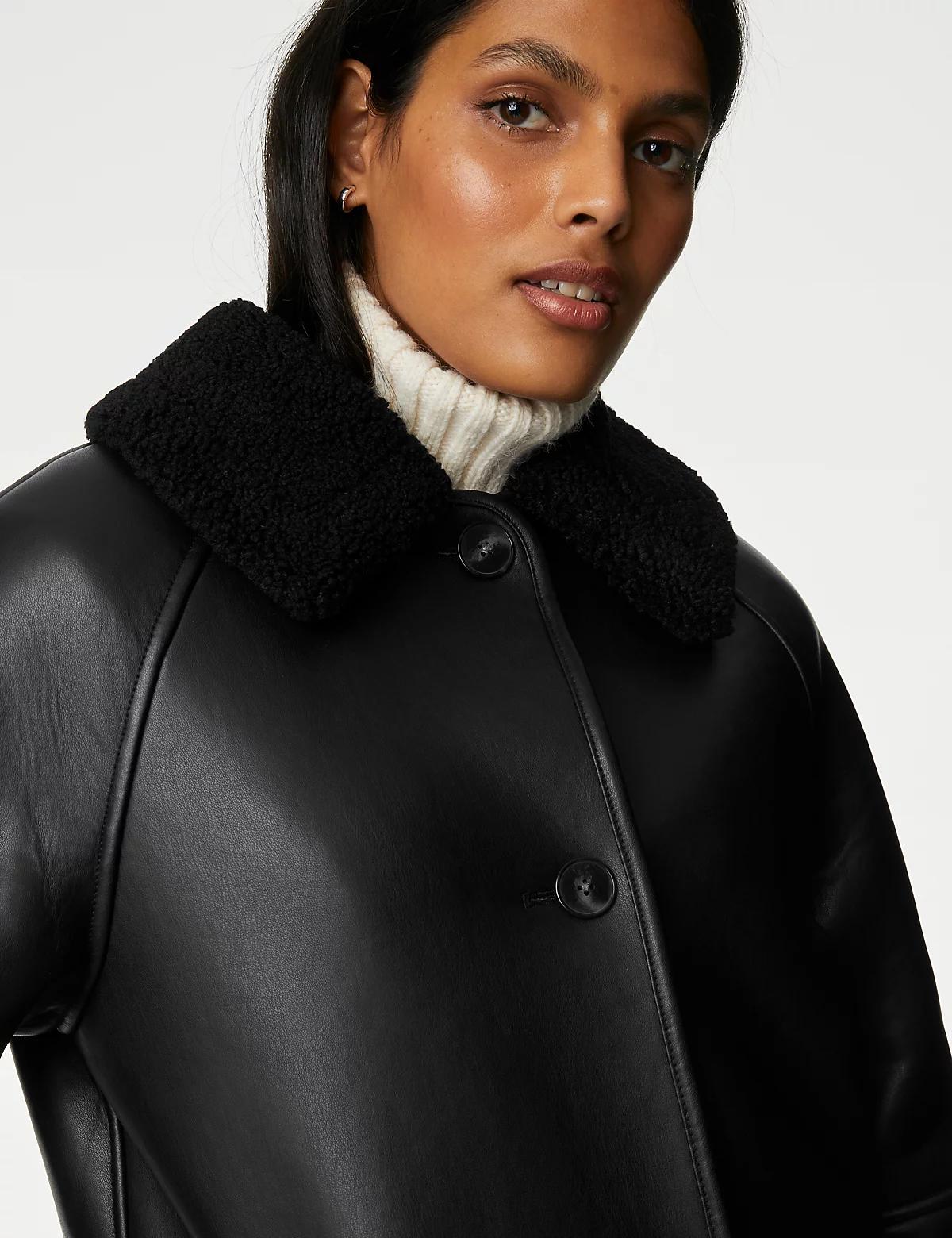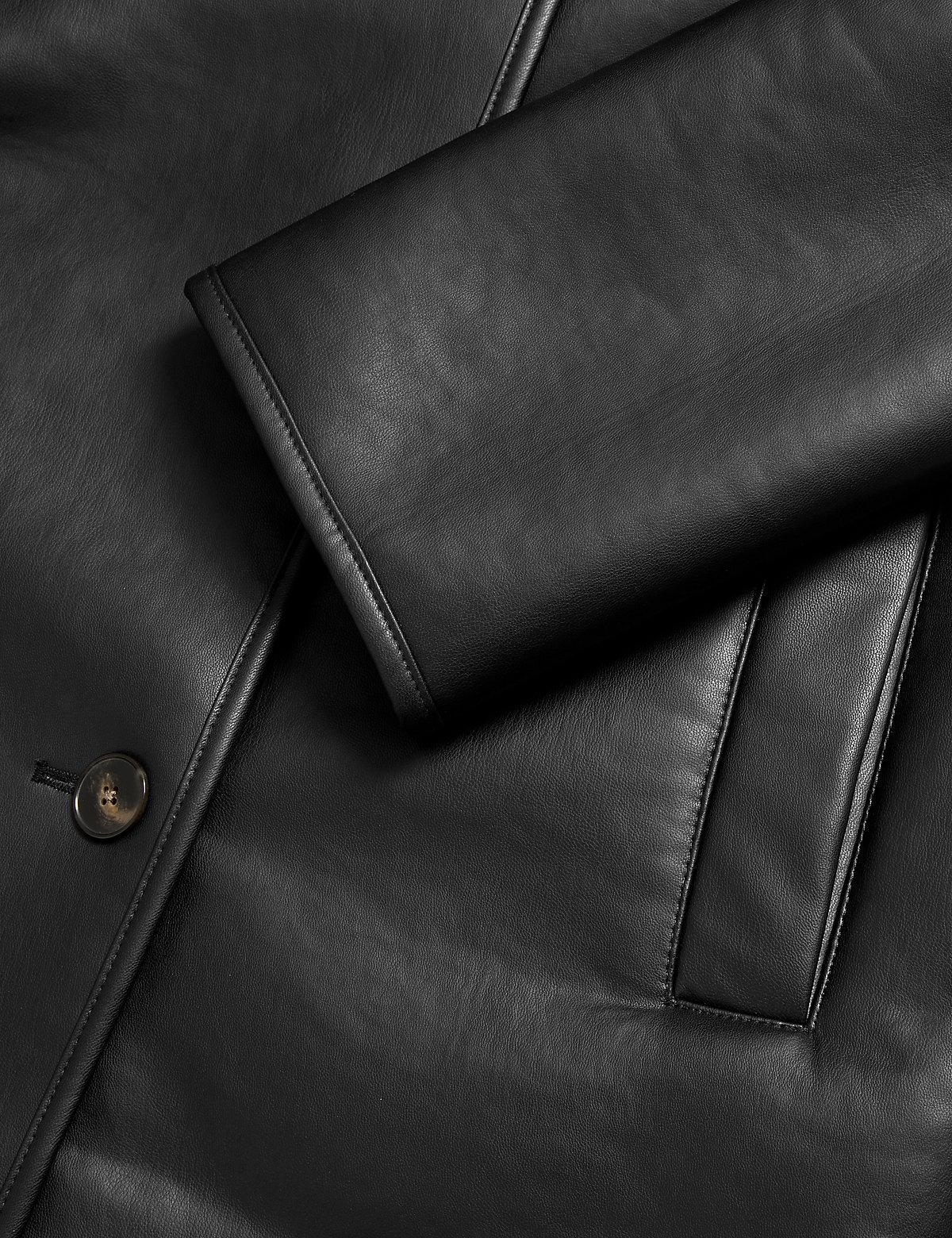 Faux Leather Borg Lined Collared Coat
M&S Collection at Marks & Spencer (UK)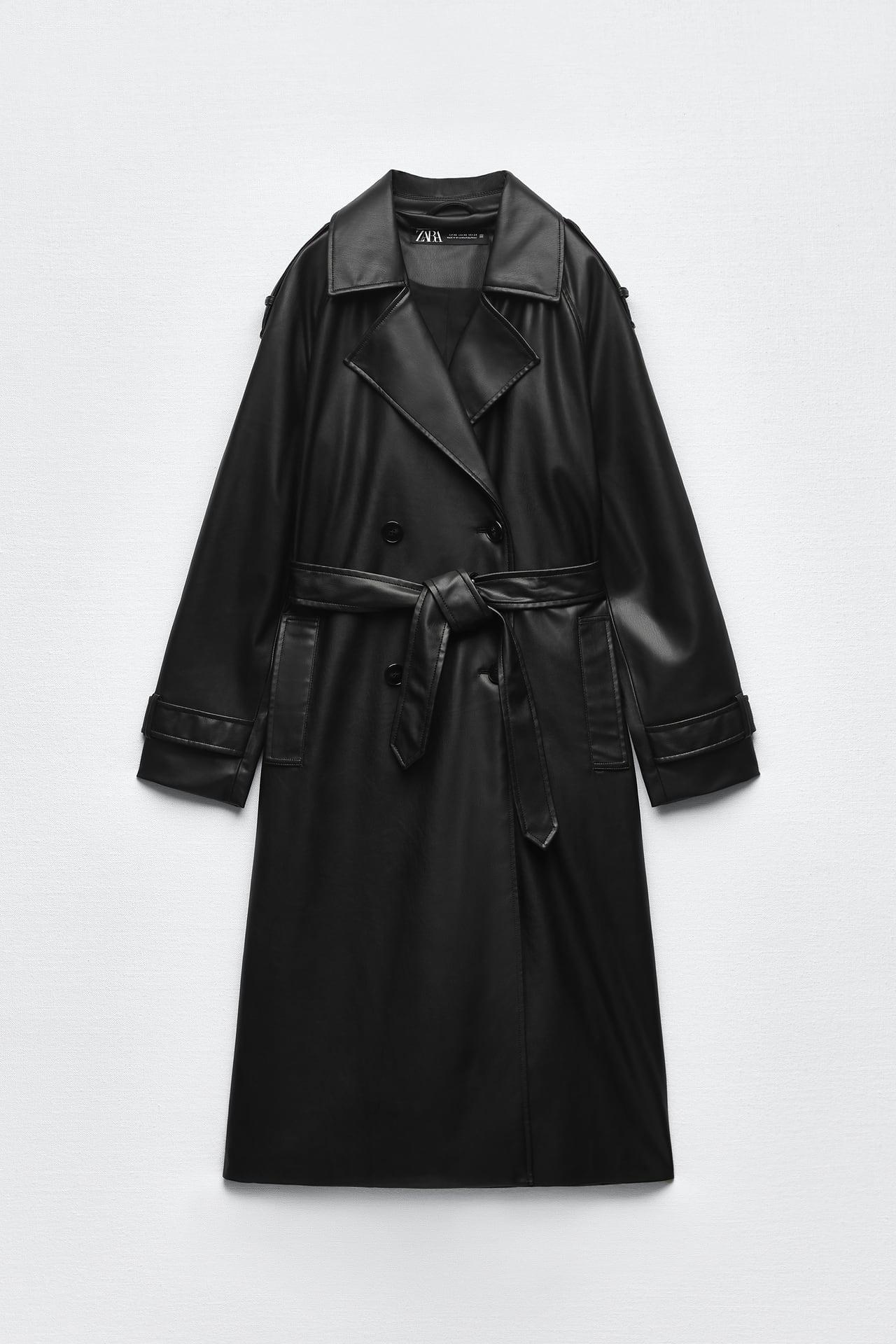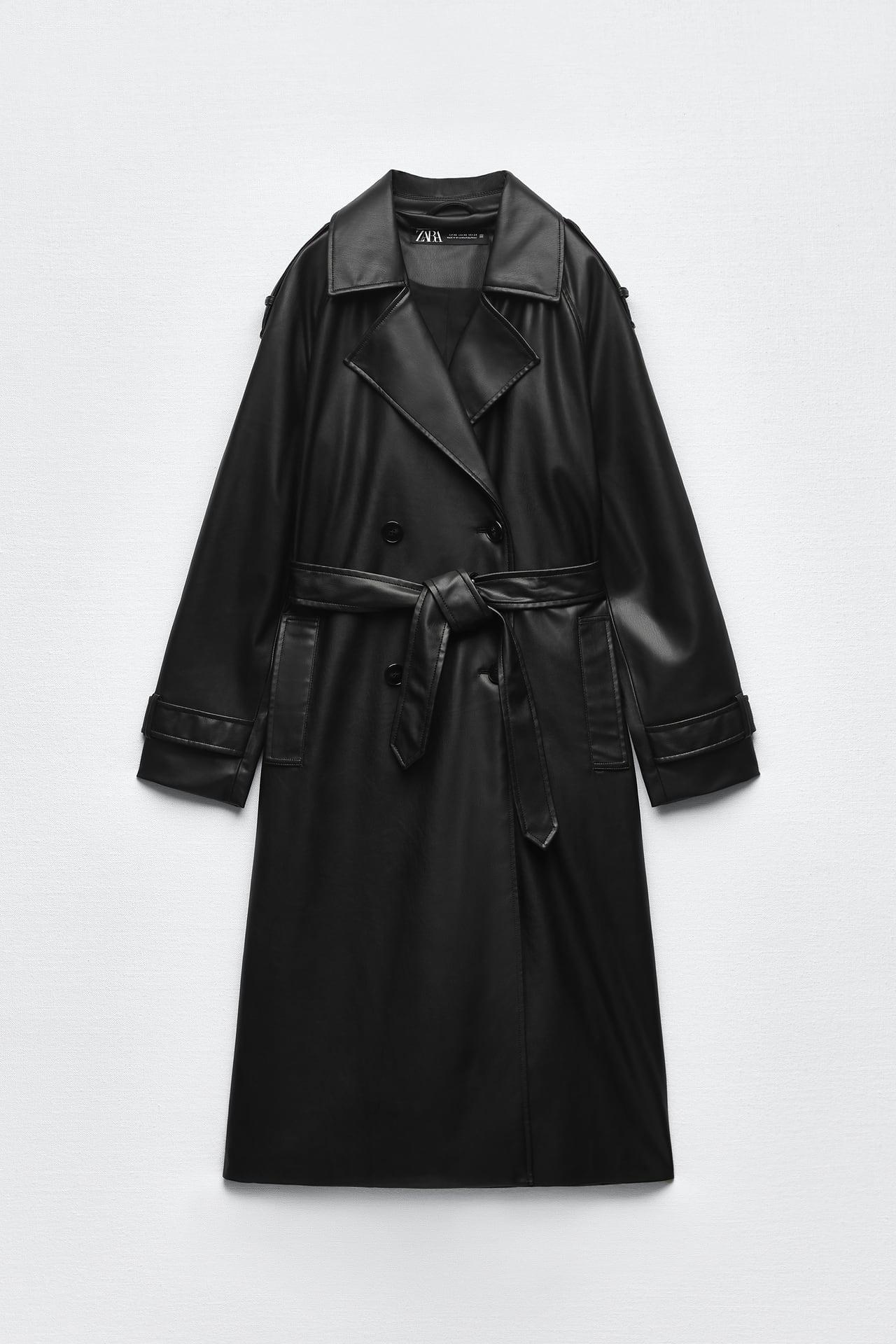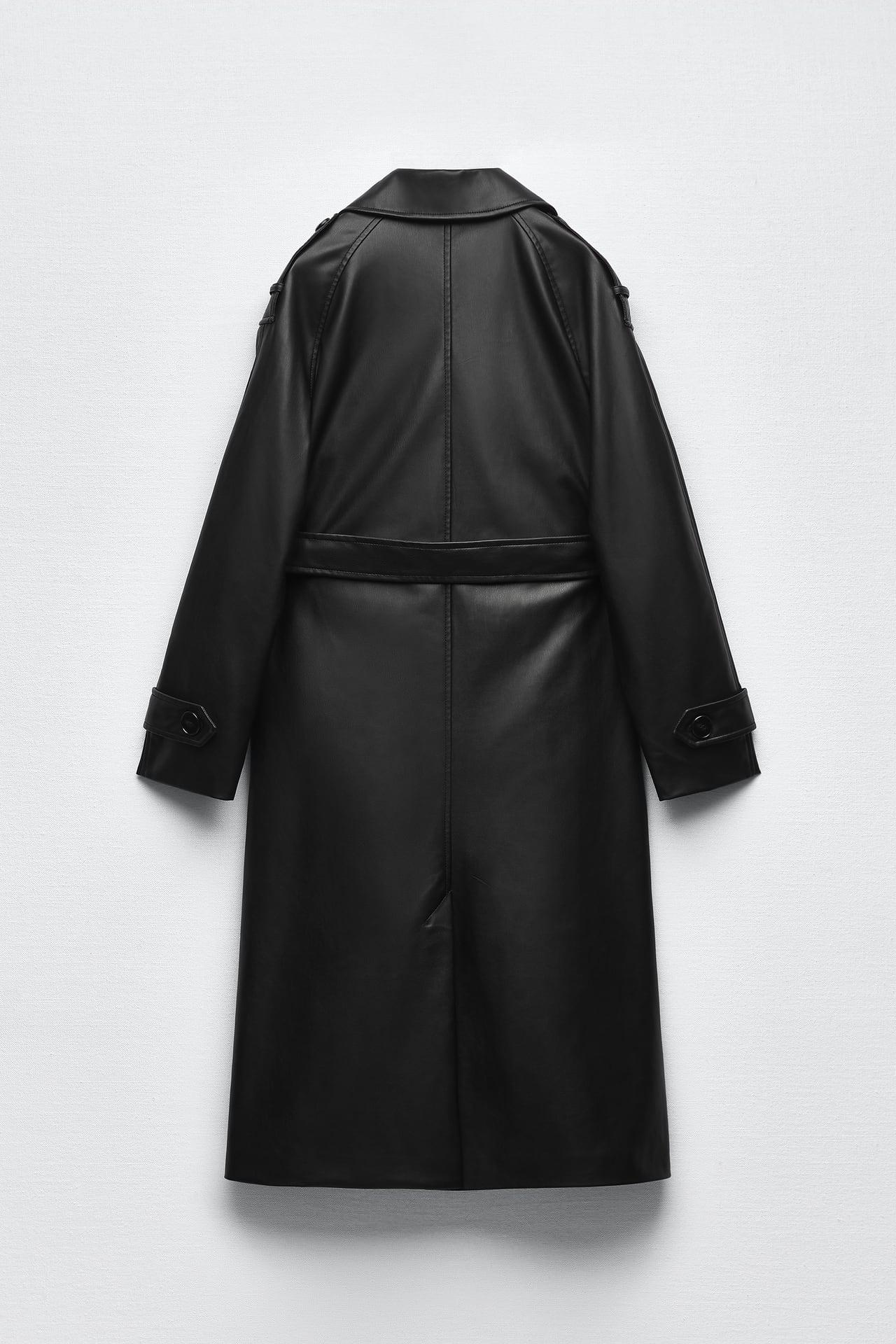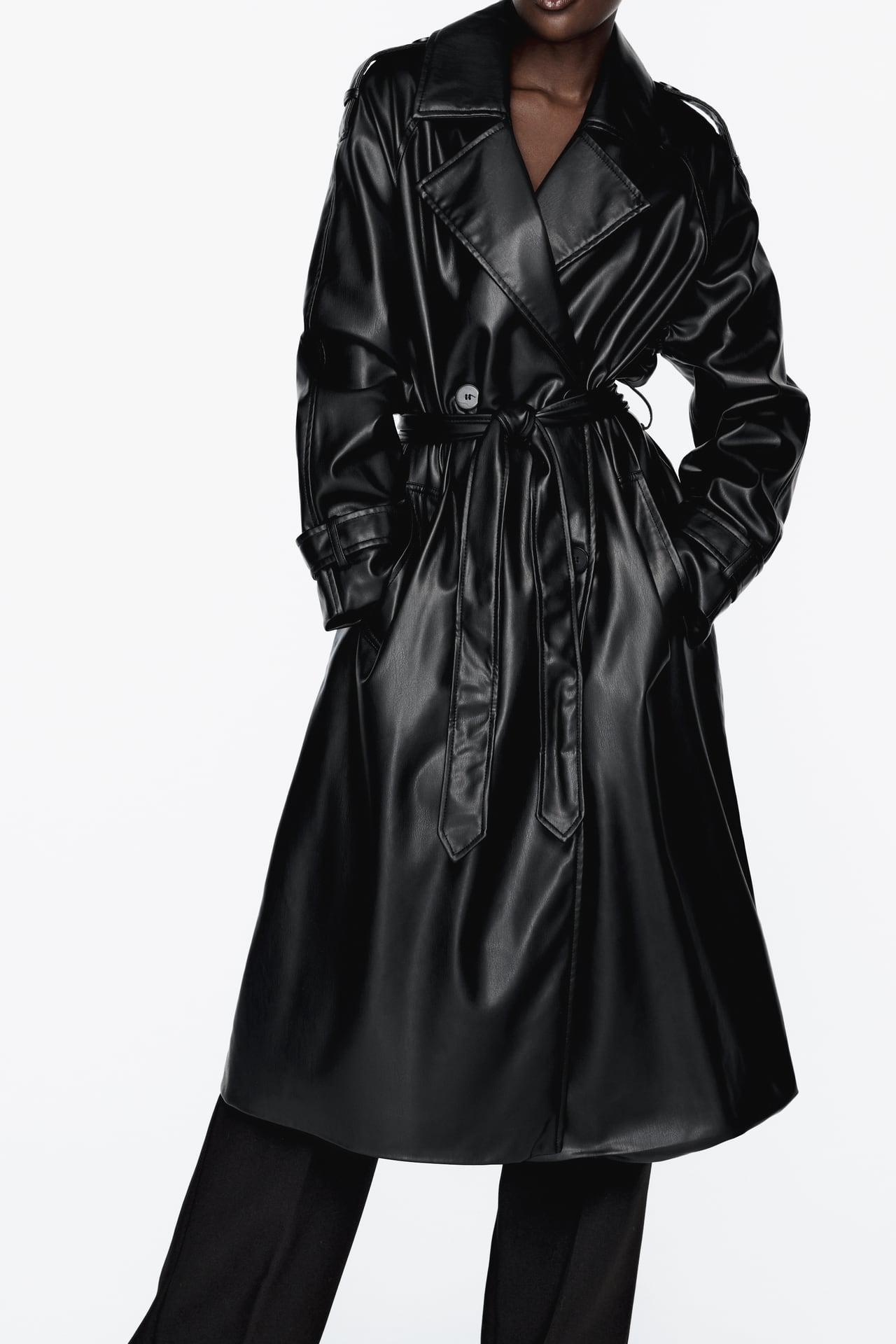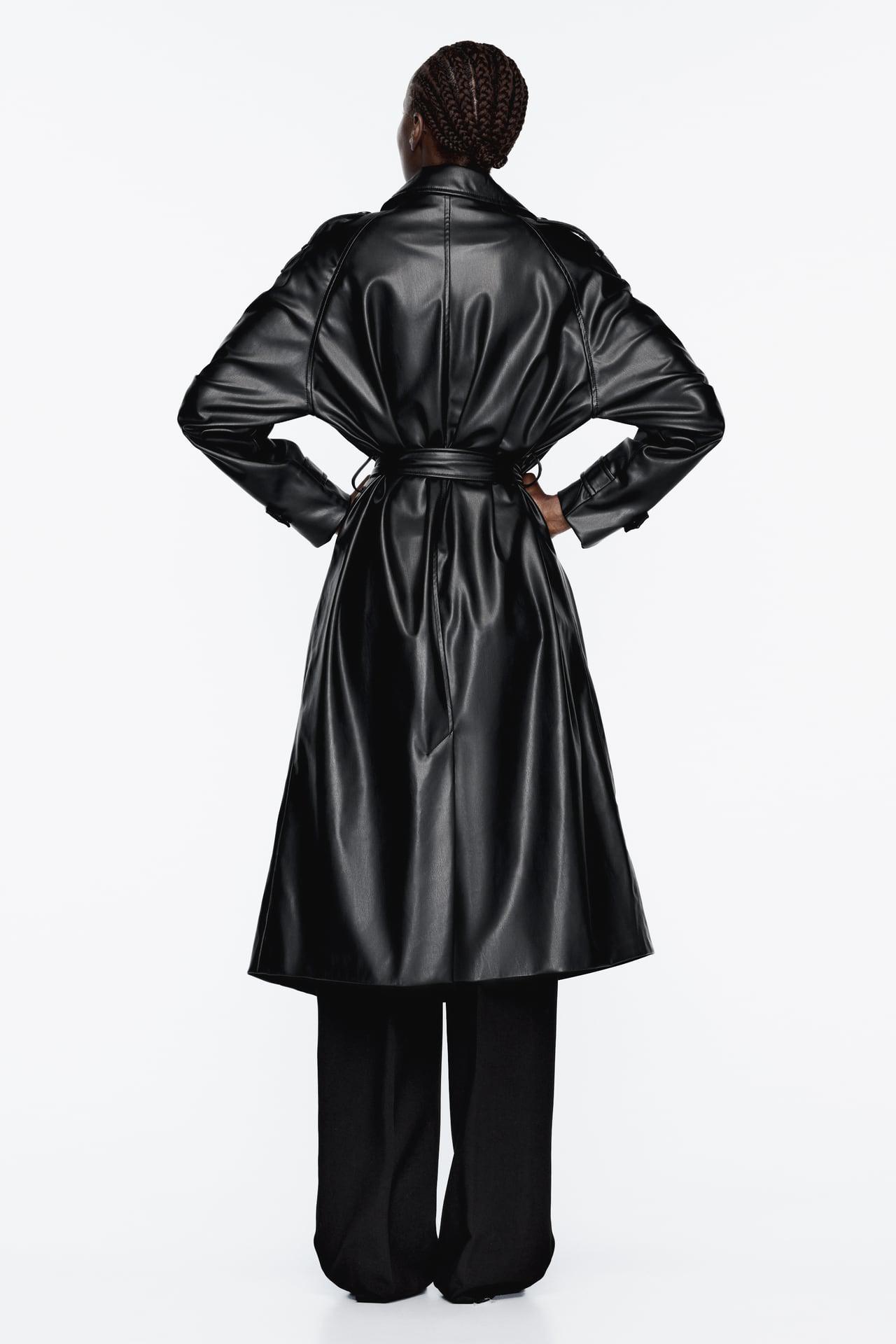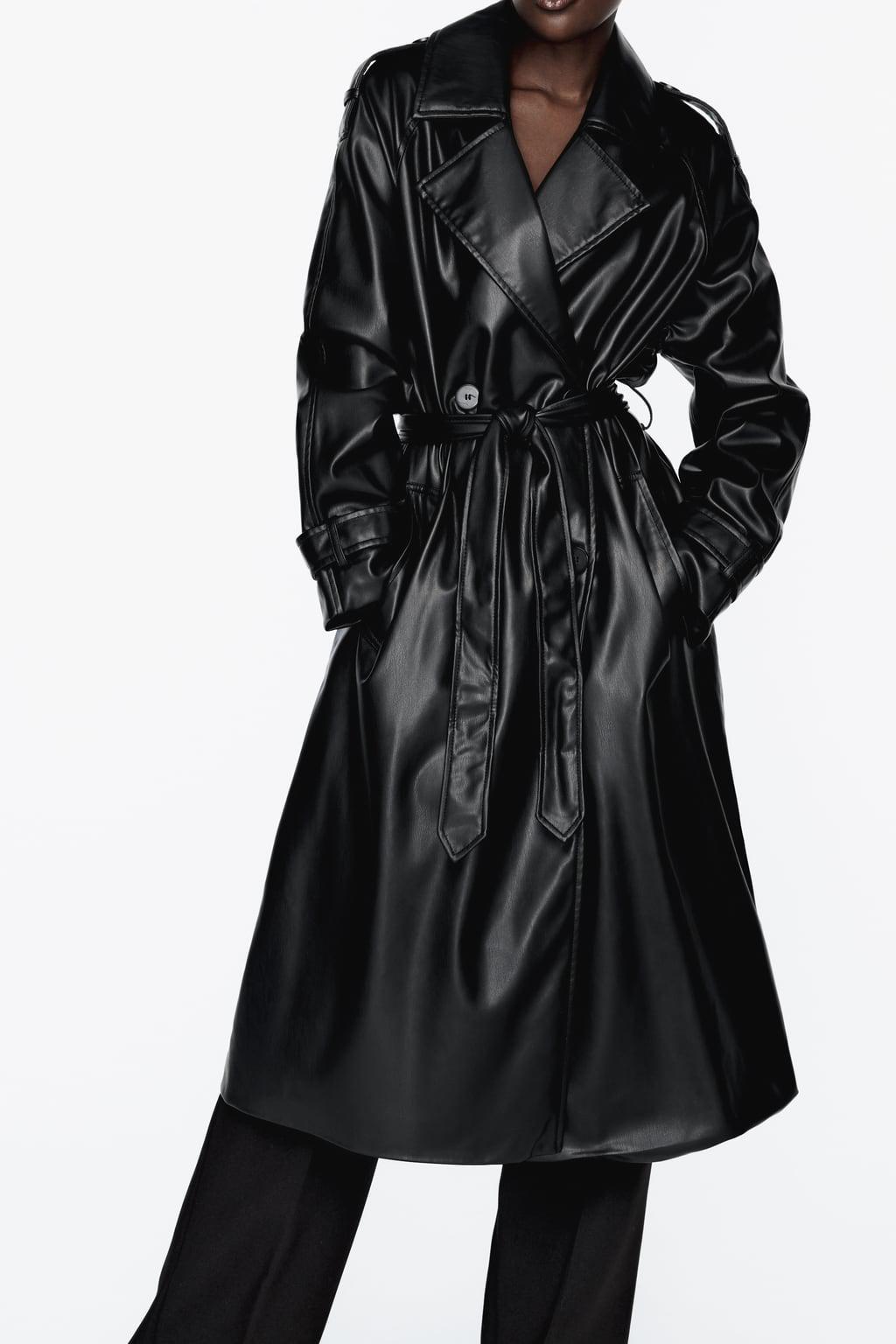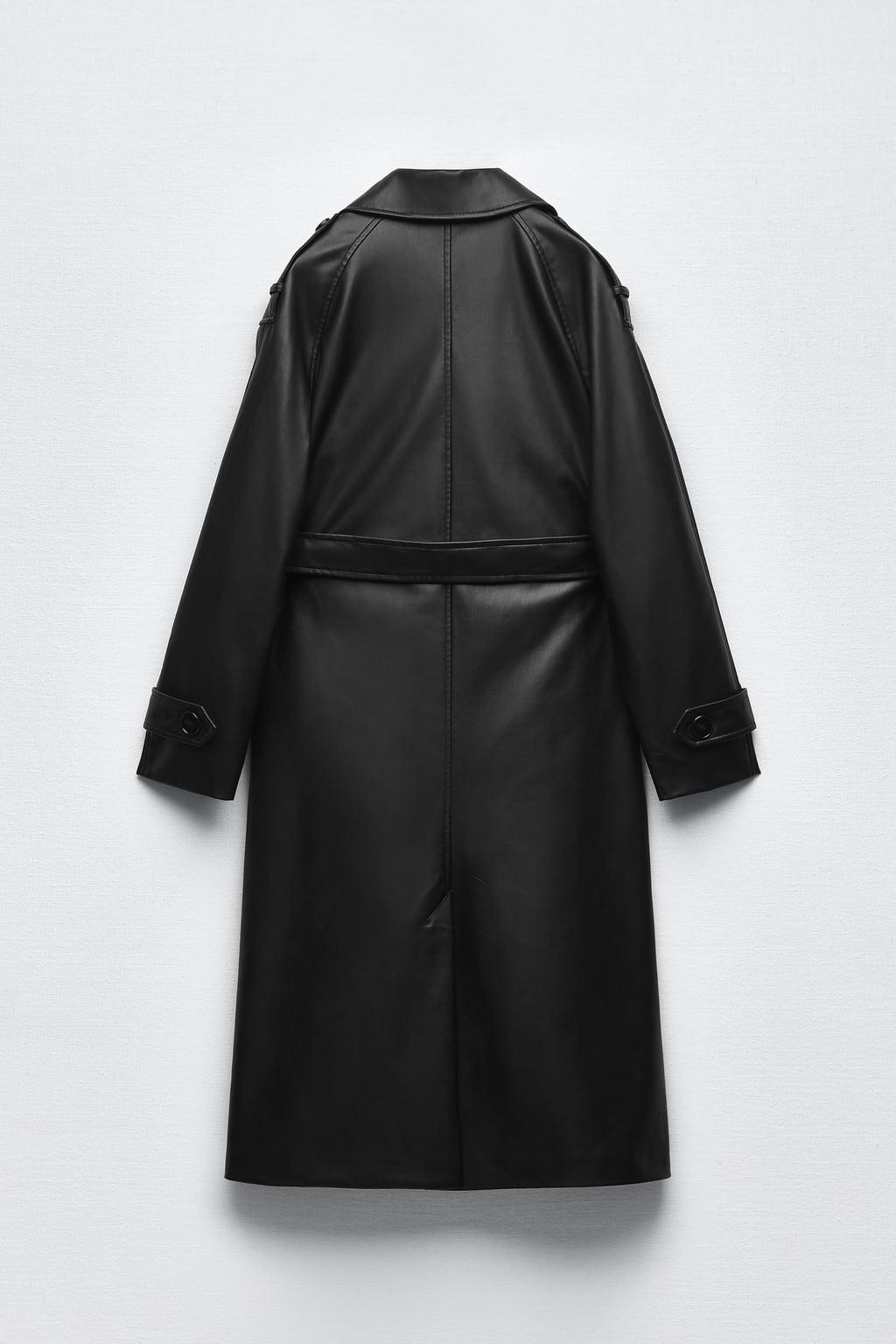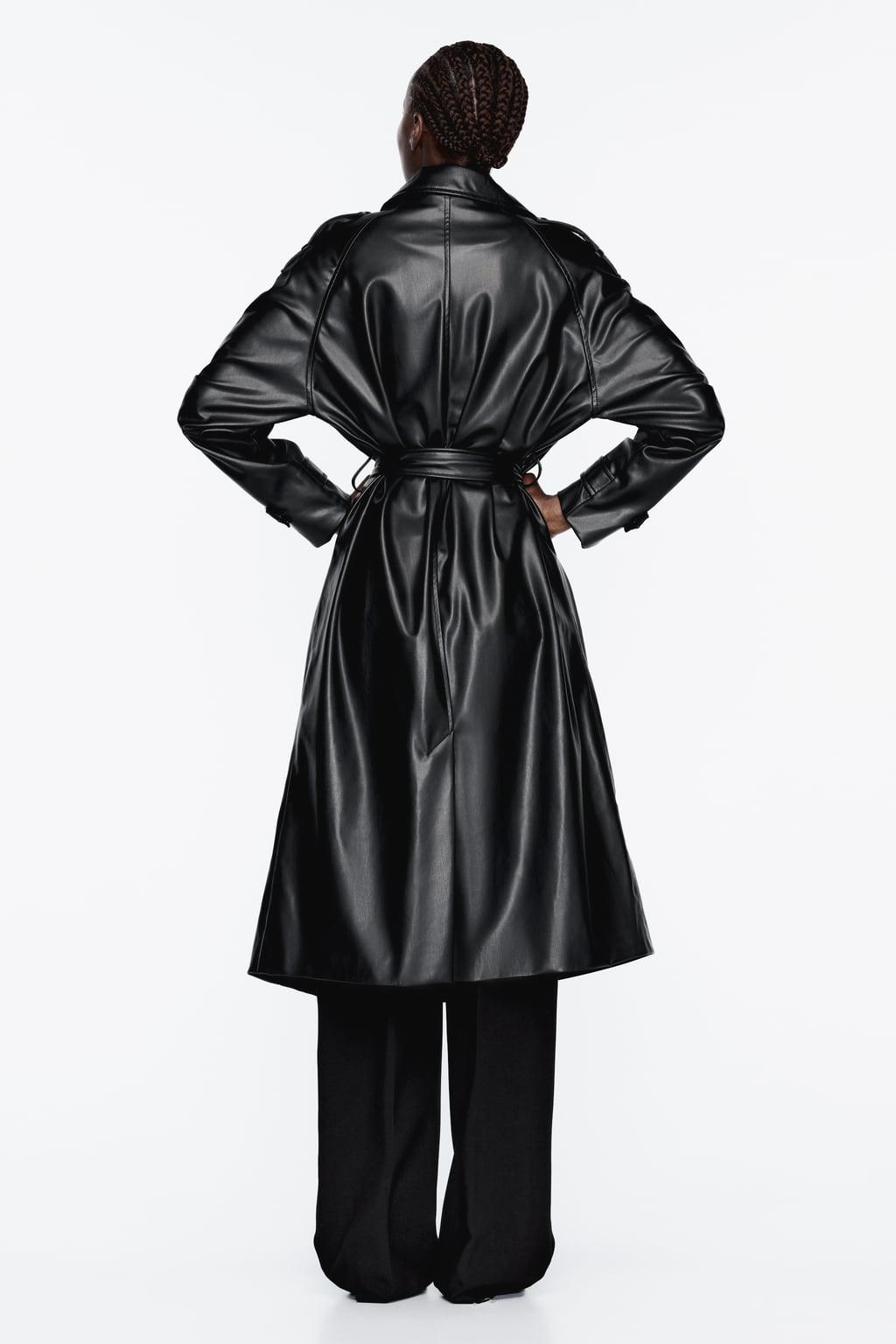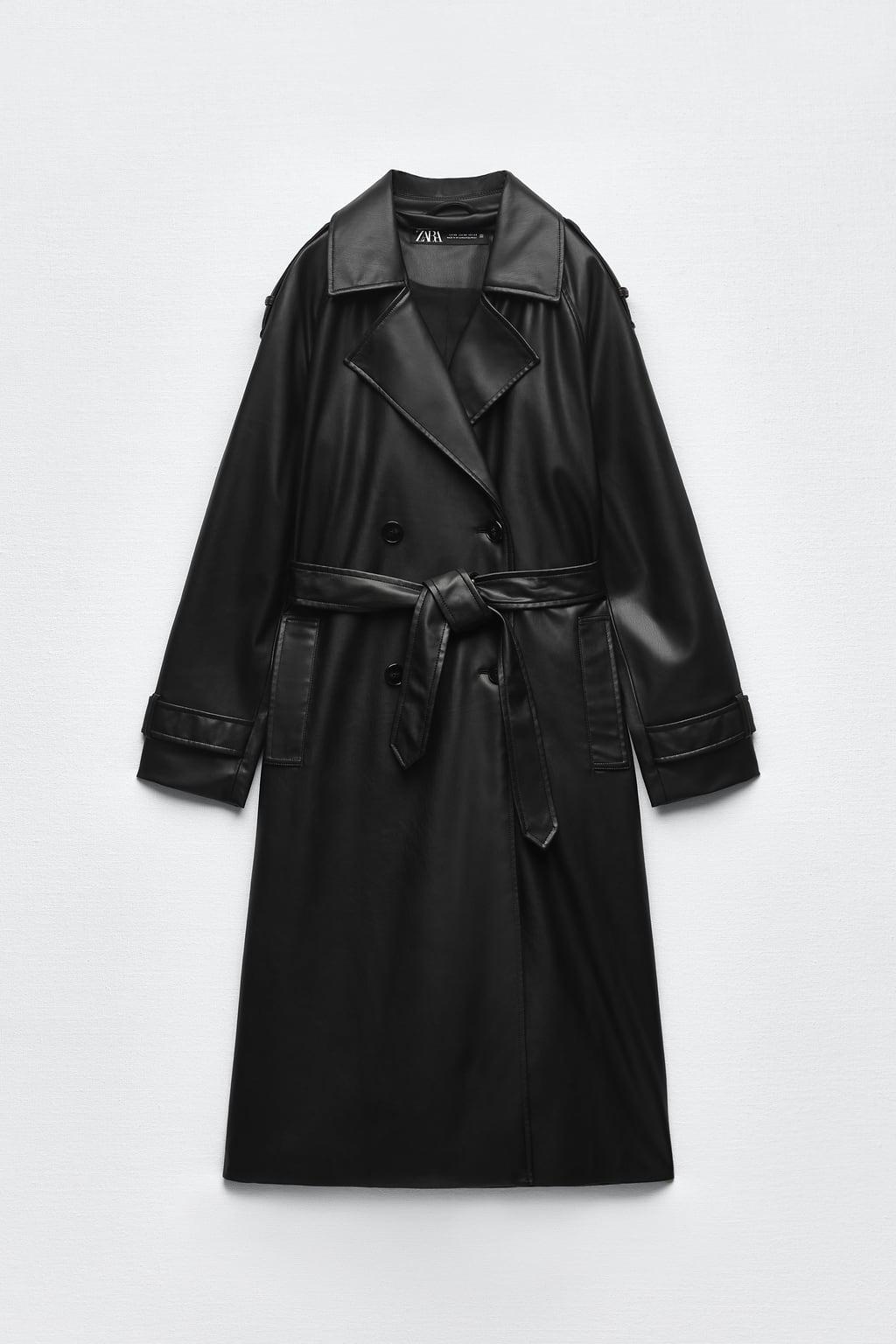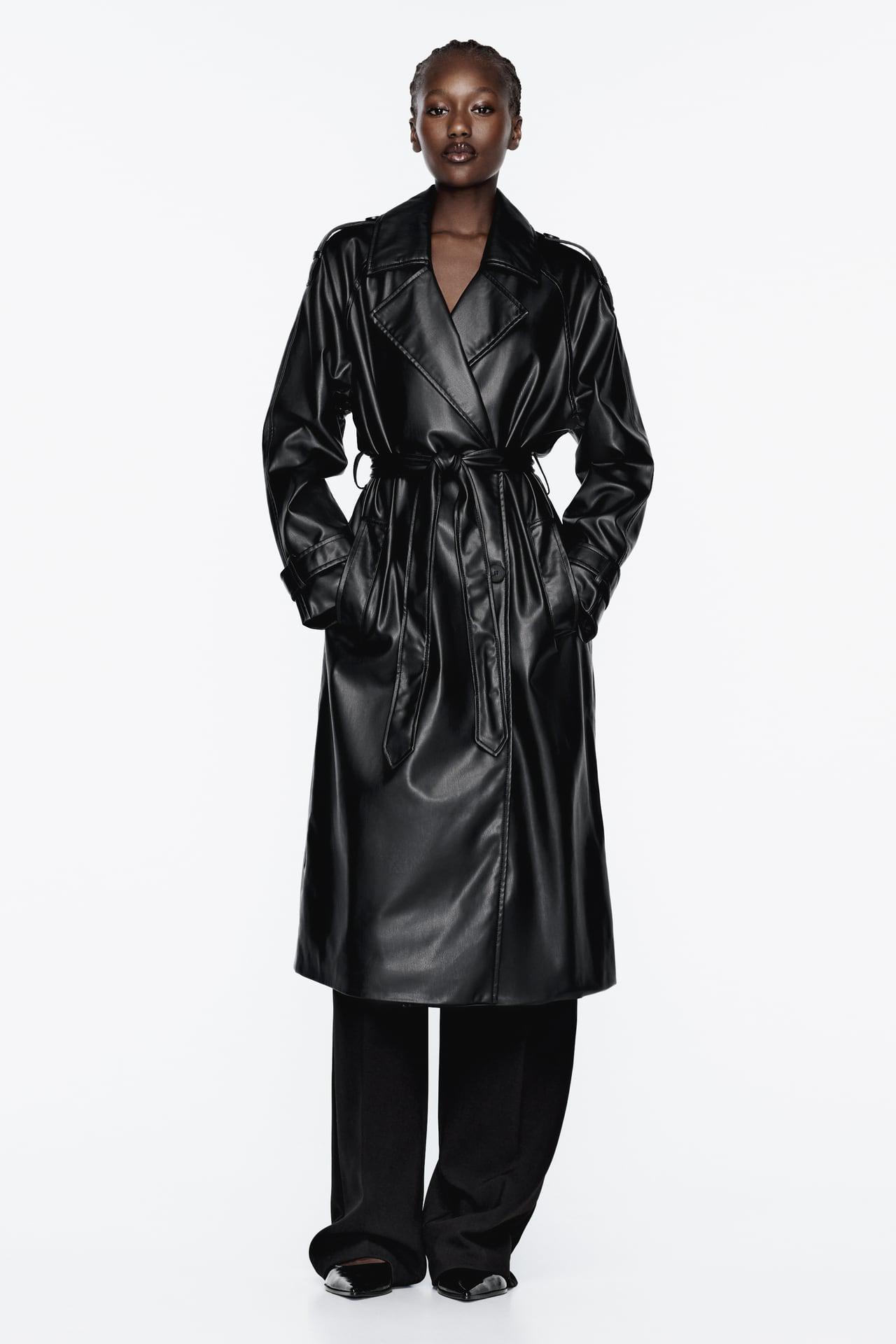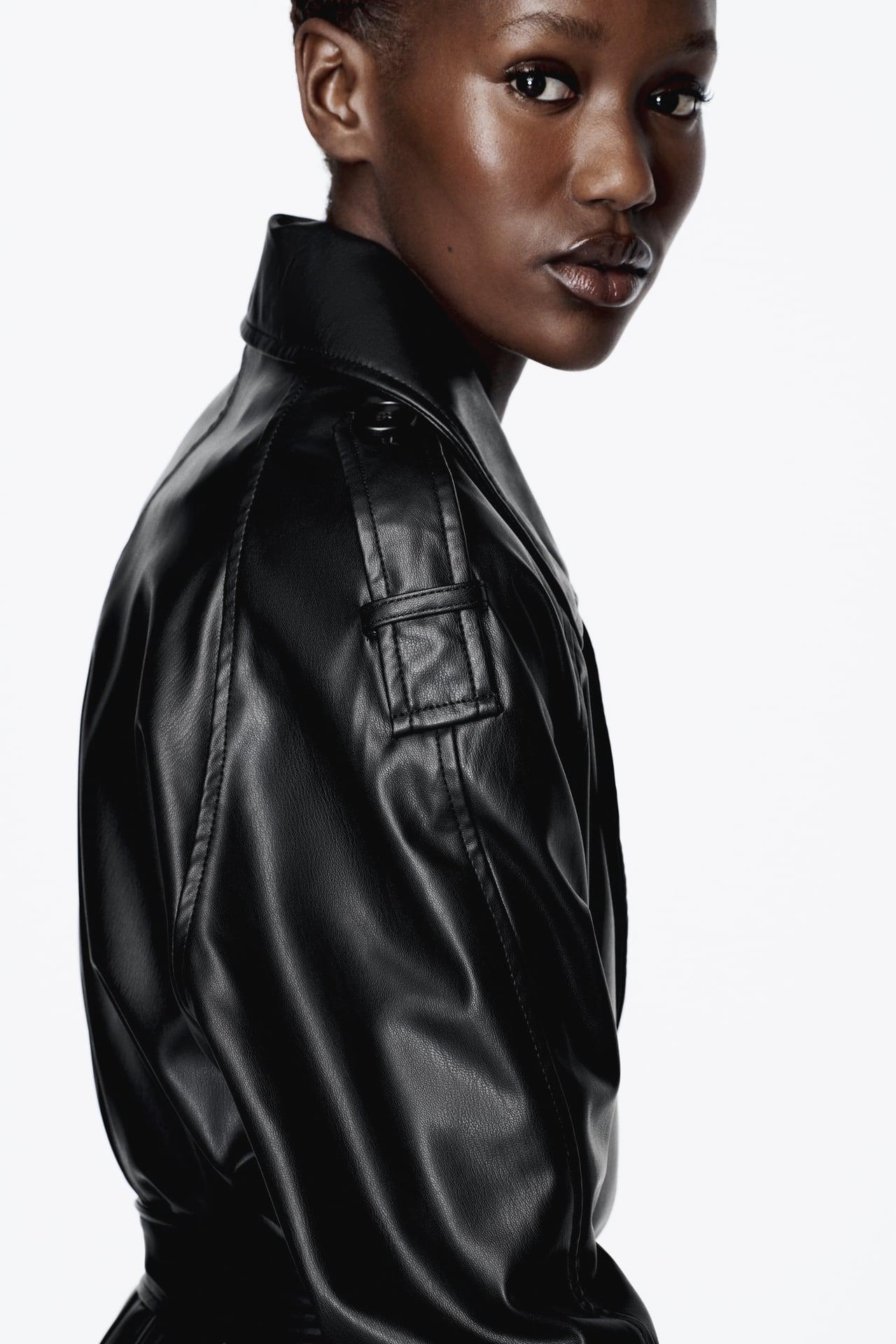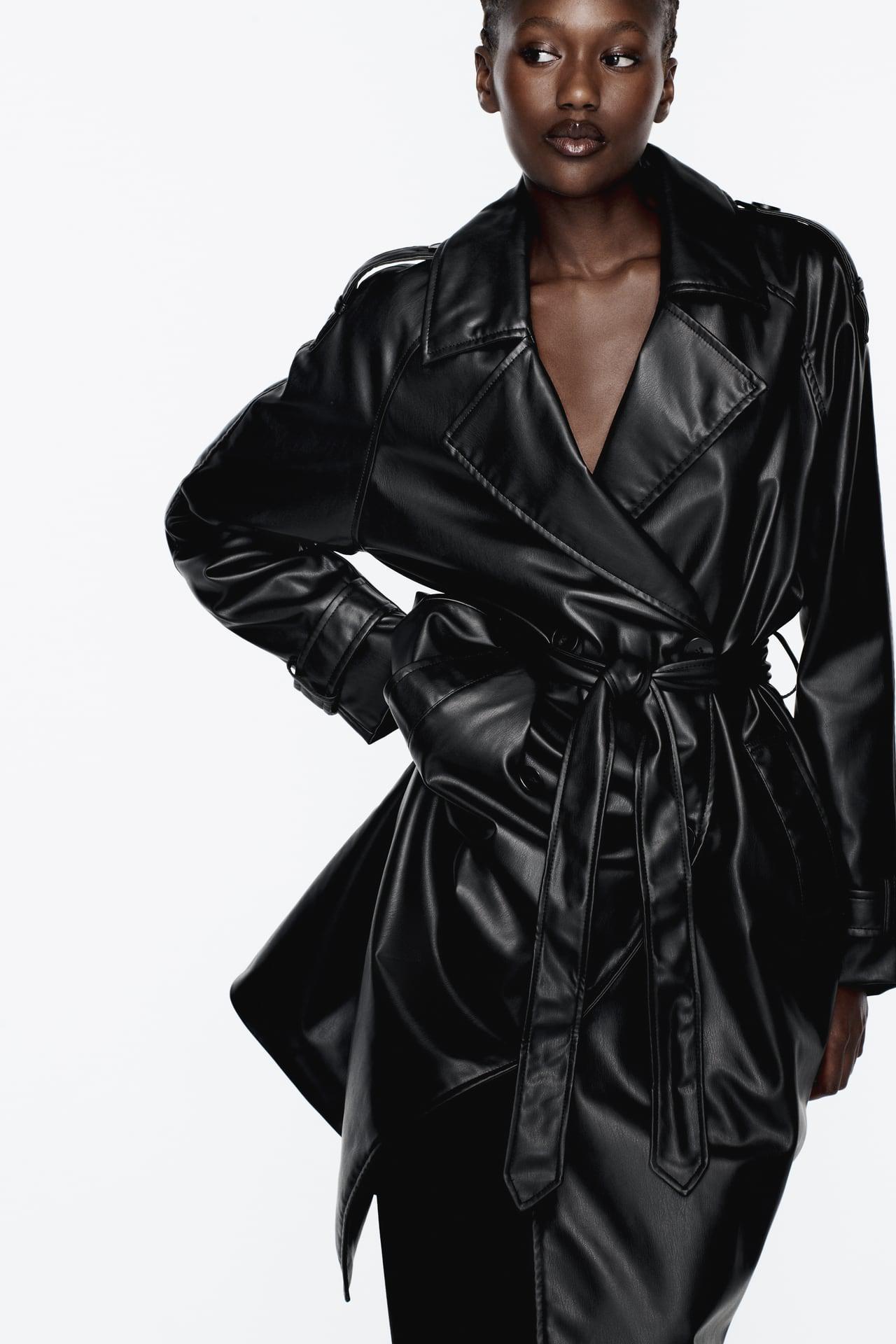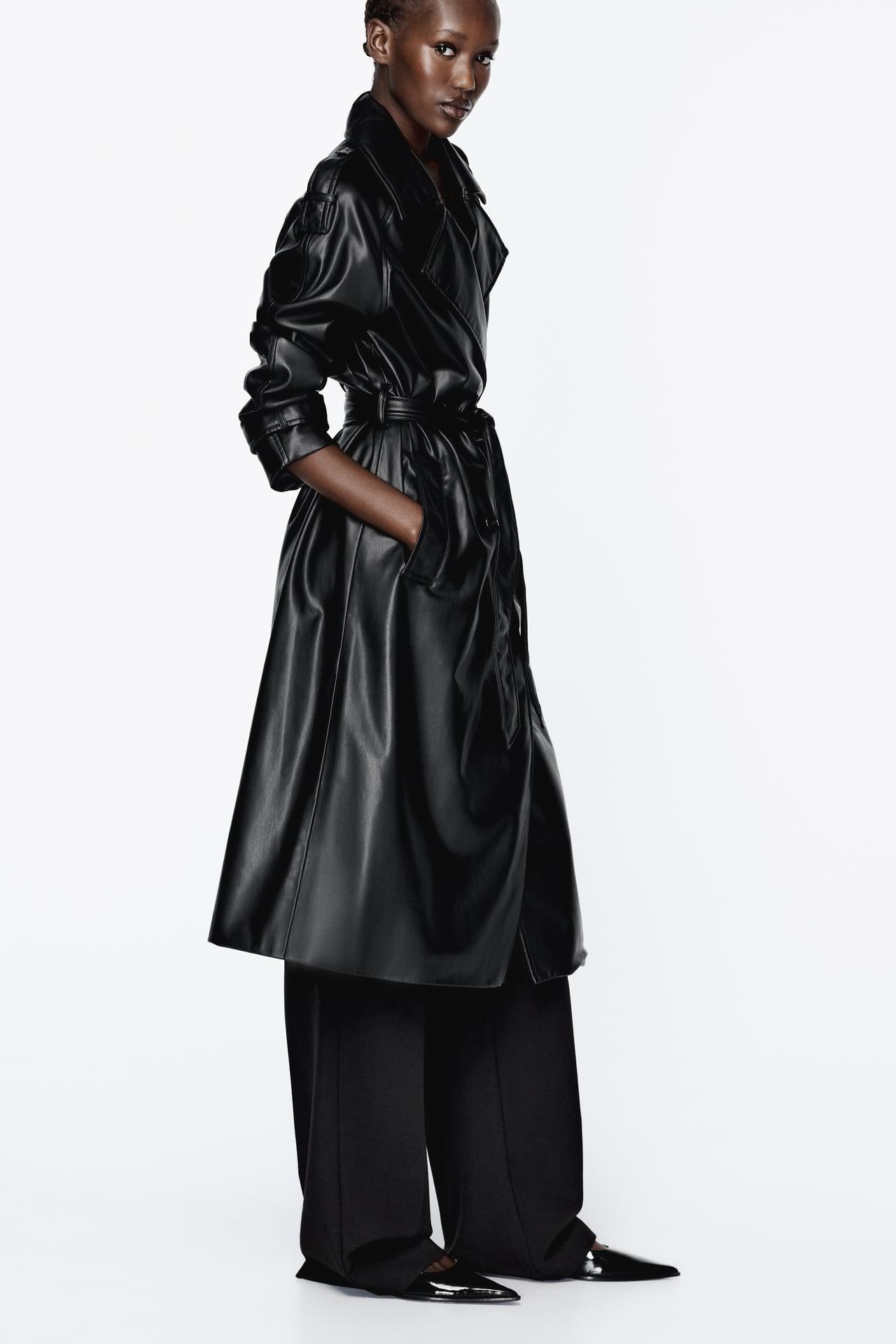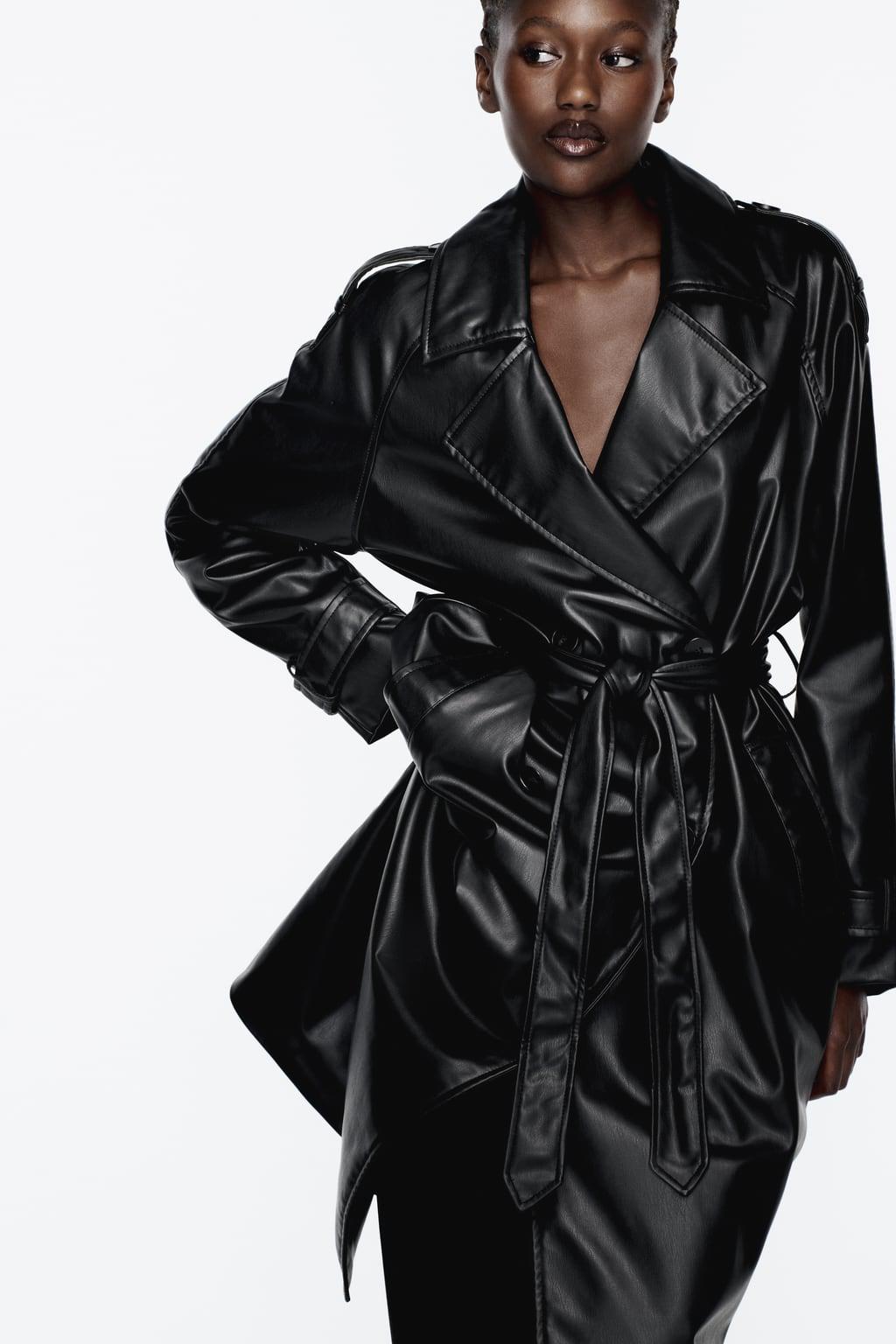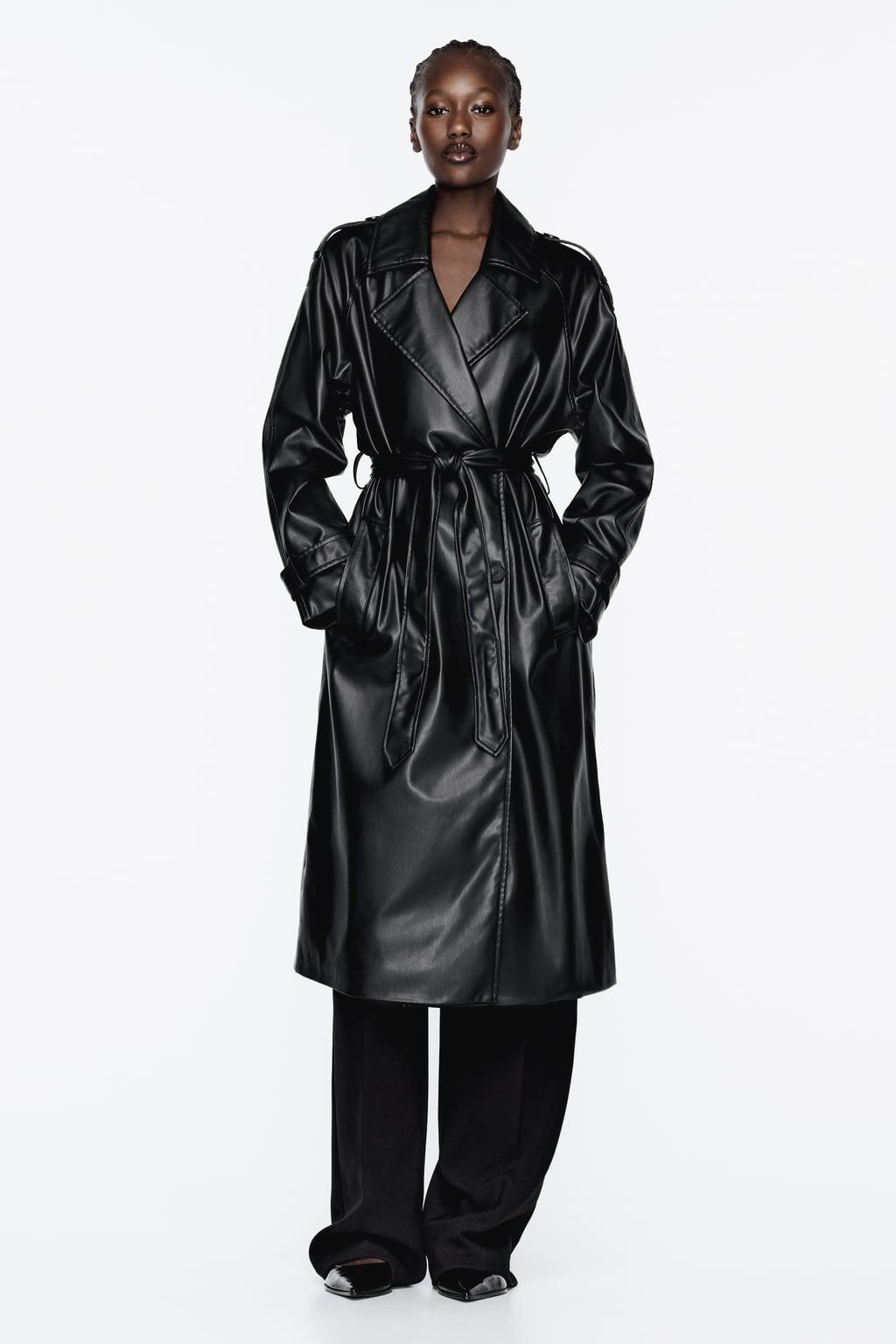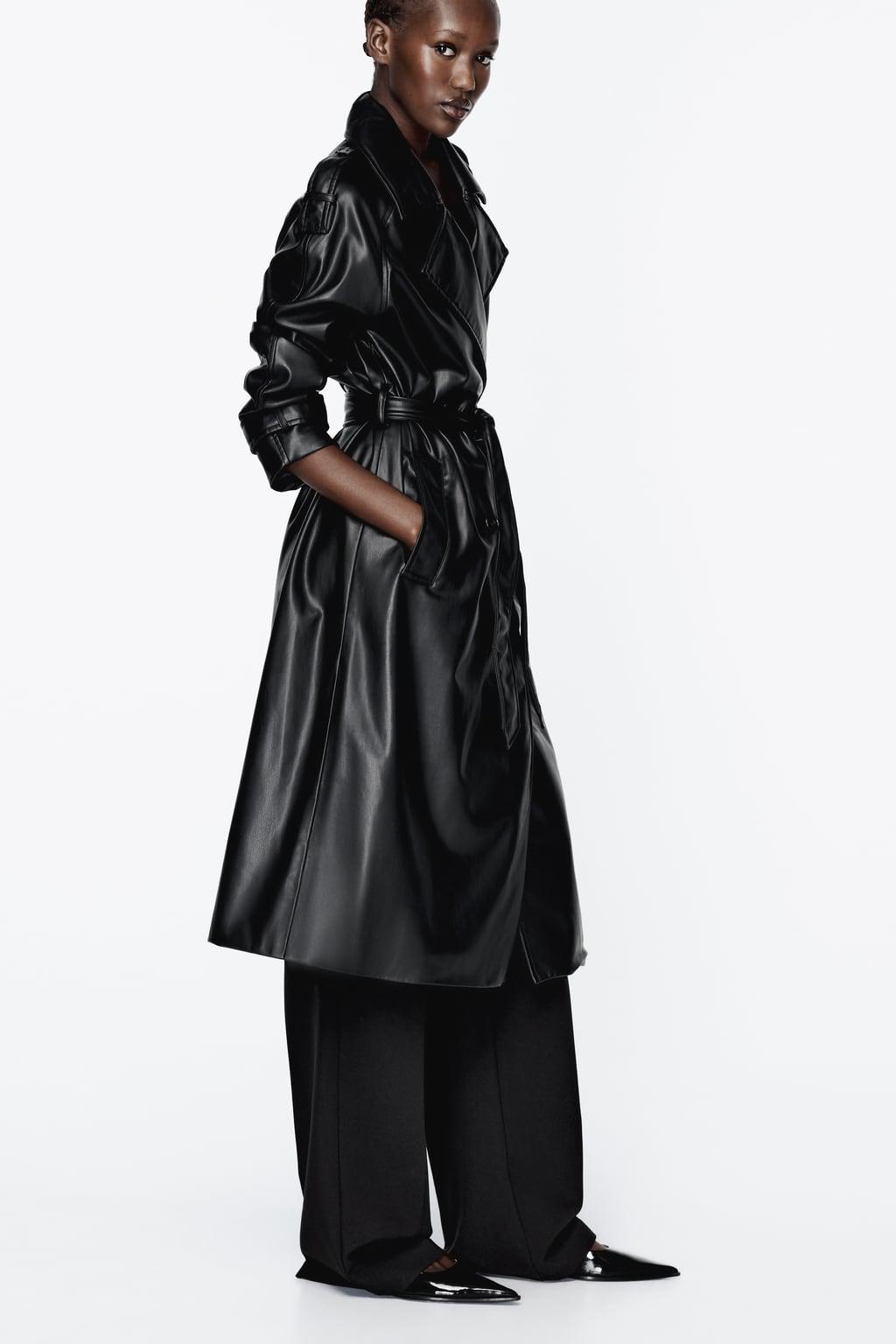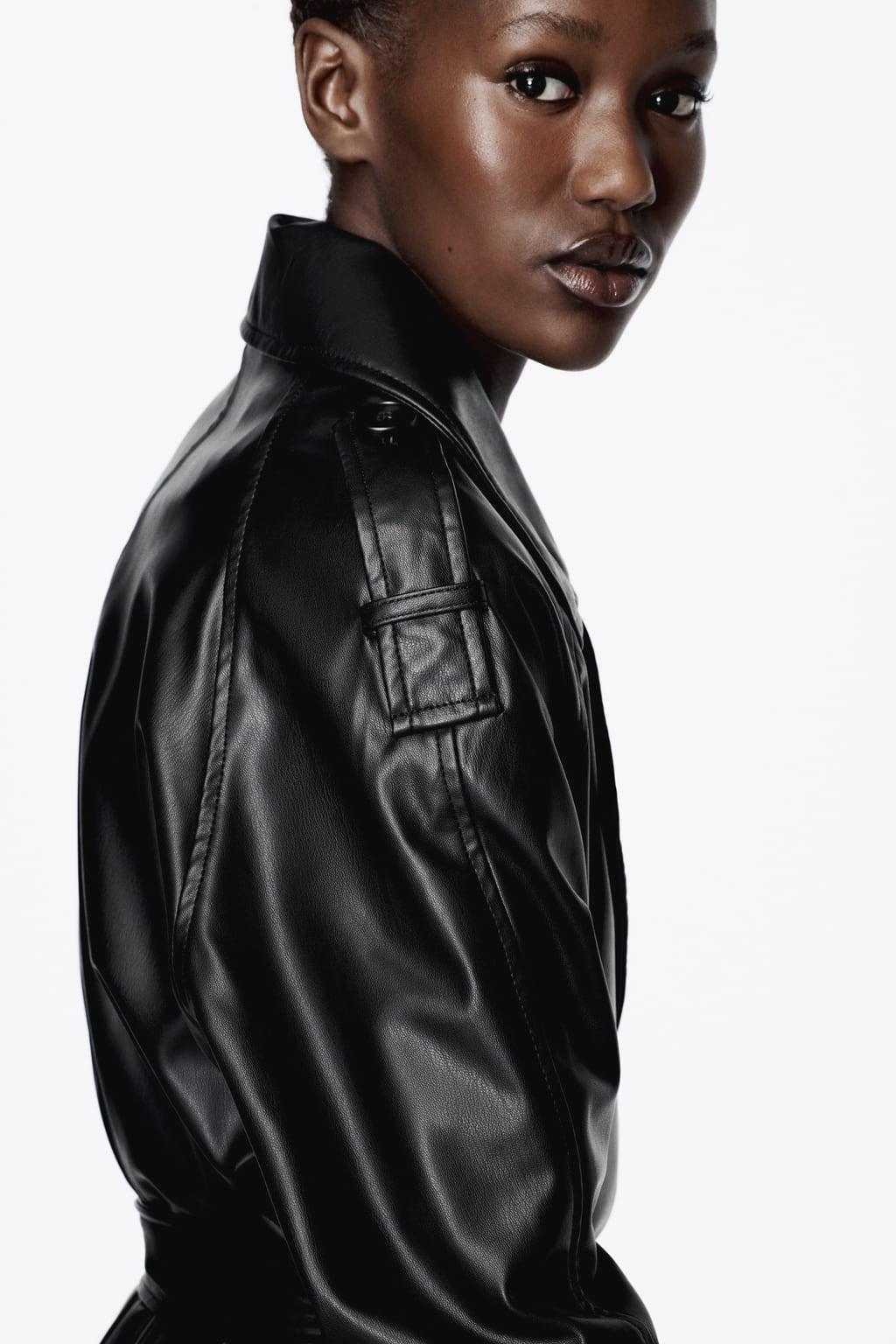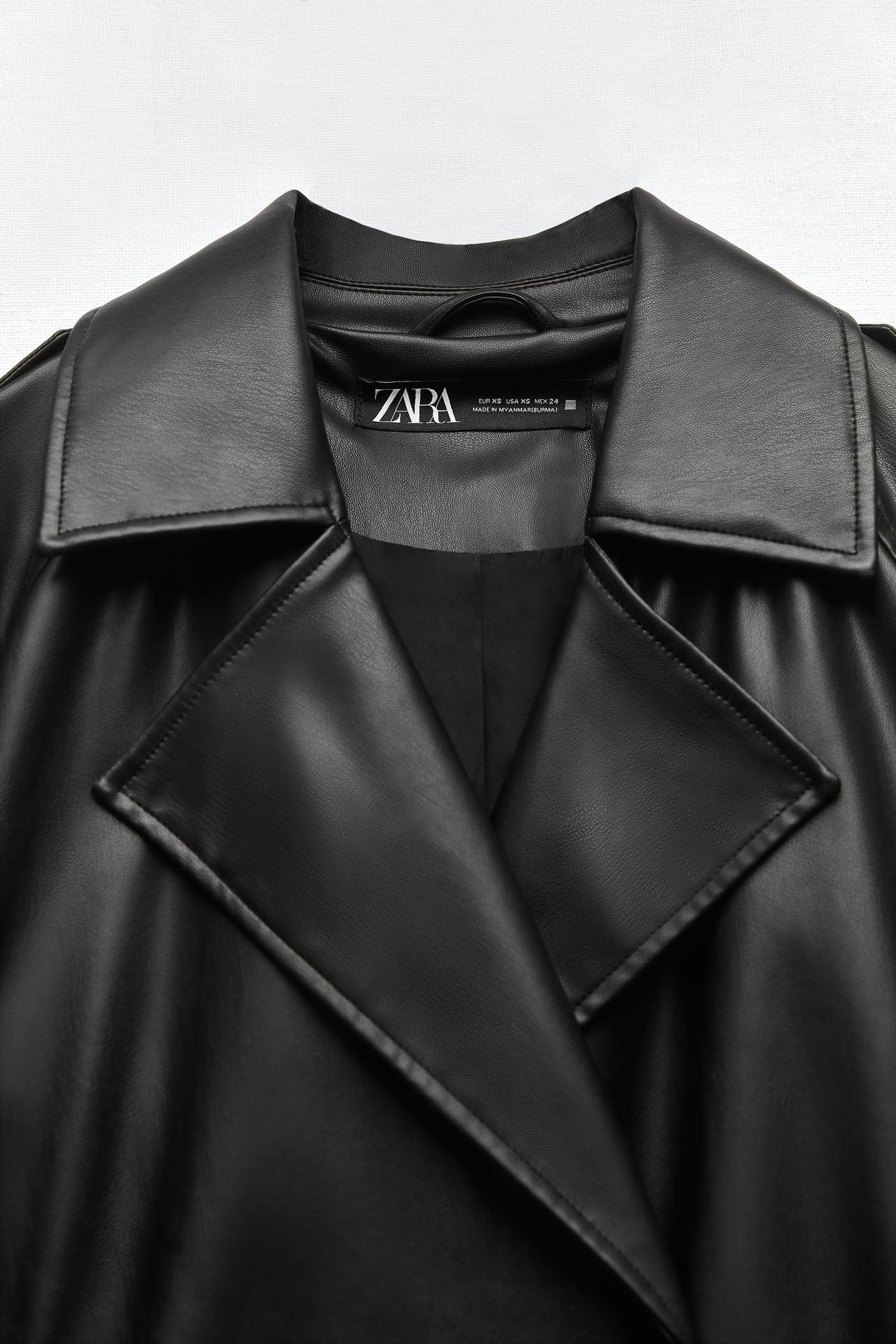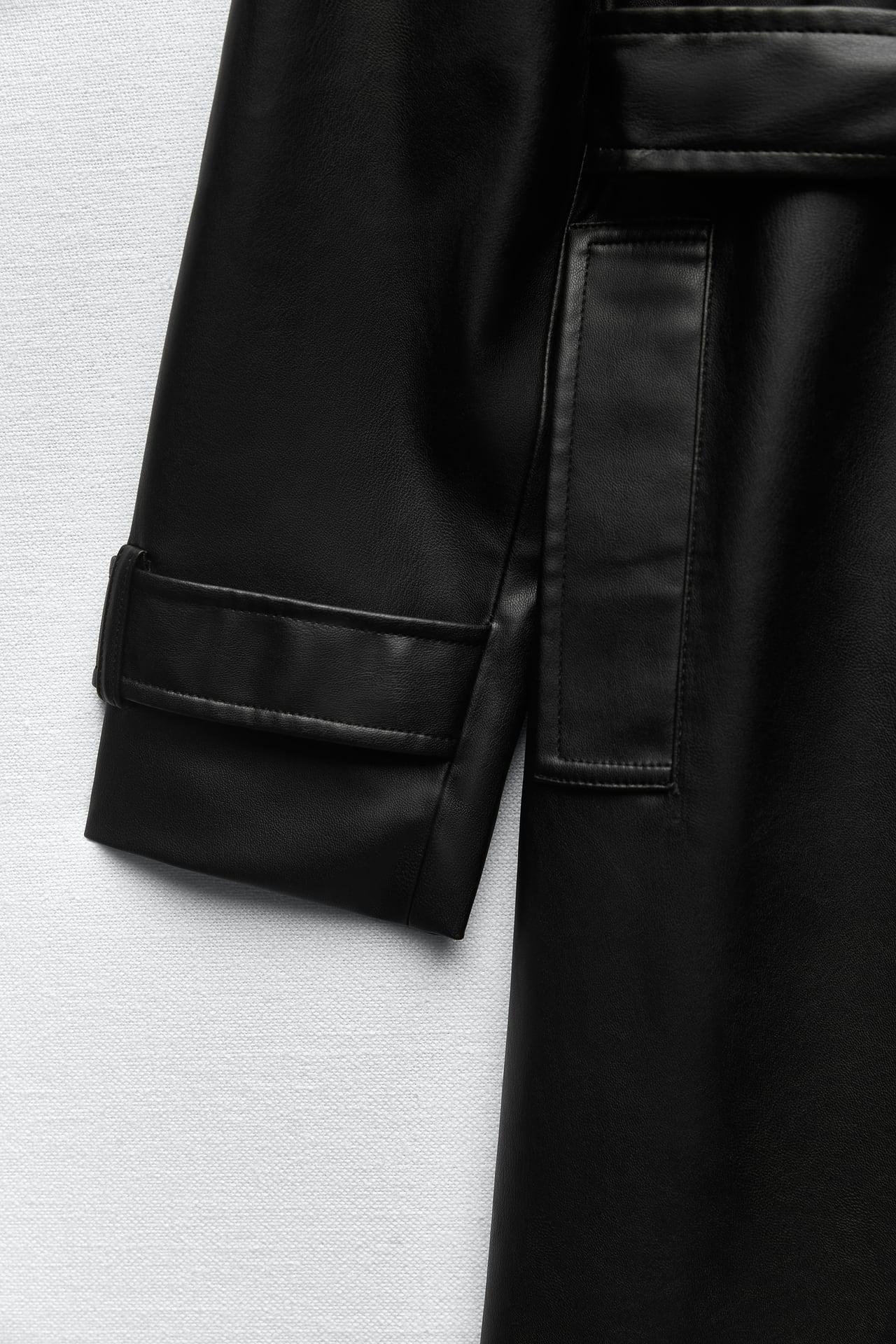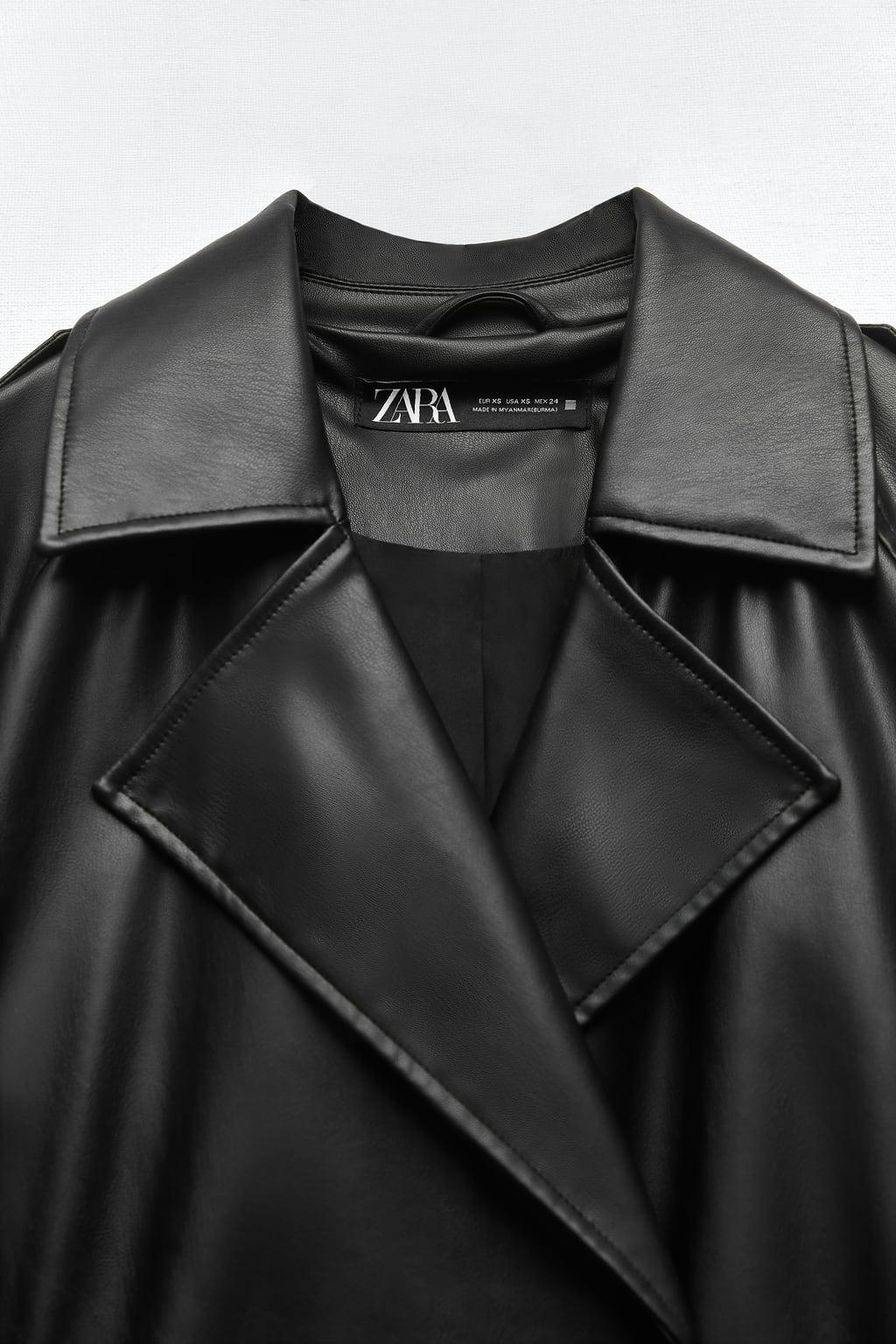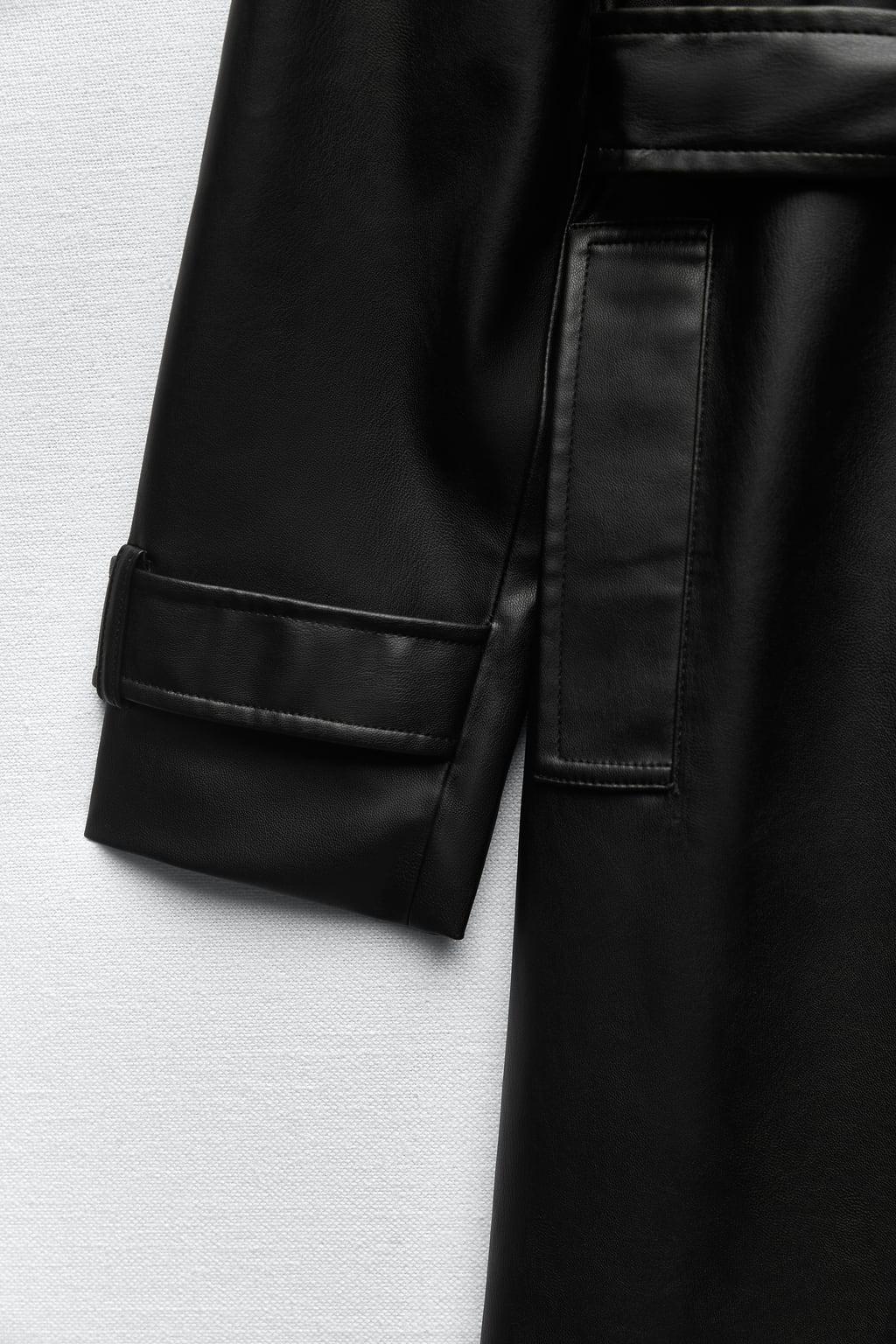 FAUX LEATHER TRENCH WITH BELT
Zara at Zara (UK)
The KHY Business Model
1. Drops
The brand will work under a drop model where curated ranges will land with the help of a guest designer. Jenner has hinted at some "iconic" designers in the future and her own solo-designed drop. The fact that the initial drop did not sell out straight away also indicates drops are working with higher volumes in delivering its "accessible" message versus SKIMS, whose model is aimed to sell out.
2. Pricing
KHY has been labeled a fast fashion brand as it aims to make all its collections more accessible. Its first drop priced everything below $200/£215, sitting in the higher price bracket versus its mass market competitors. Like for like products of the faux leather trench at Zara see KHY priced 169% higher in the UK and 57% more in the US. However, Kylie's promotion of the trench would have bolstered its popularity and resulted in it being a bestseller despite the price, a key marketing strategy for future drops if they do not want to be undercut by cheaper alternatives.
3. Marketing
The brand had only been spotted on Kylie, Kendall and Hailey Bieber before its debut, creating exclusivity around the launch. However, there has been backlash online about not seeing the clothes on "real" people before the online haul videos, taking the opposite stance to SKIMS, which relies heavily on influencer promotion. This could have been a decision made based on the unsuccessful rollout of Kylie Swim. However, it appears not to have deterred fans, with Kylie being the most lucrative advert for the brand.
4. Sustainability
The faux leather products have been promoted as vegan, which has garnered some praise for avoiding animal skin, but as the PU used is derived from plastic, it can take over 500 years to biodegrade. While Kylie herself has said the brand is committed to "sustainability, accountability, and transparency," it is unclear if this will run through collections.
Customer Response
Over the last seven days, hashtag #khy has garnered eight million views in the US and two million in the UK. Interestingly this has been dominated by Gen Z, tracking 82% and 90% of videos having been posted by the 18-24 year old bracket. Mixed reviews have been tracked online, with comments on the leather being heavy, the fitting oversized and it feeling cheap. But the fit has been praised in some instances for being flattering on curvier figures.
TikTok US Audience Insights
TikTok UK Audience Insights
Appendix
Date analysis
Products new in Aug 1 – Nov 7, 2023
Keyword Analysis
"Leather" AND "Faux," "Vegan or "Effect"

US & UK retailers considered
Womenswear: Abercrombie & Fitch, Aritzia, Arket, Free People, J.Crew, Madewell, Mango, Marks & Spencer, Monki, Motel, NA-KD, Nasty Gal, Nelly, New Look, River Island, Stradivarius, Urban Outfitters, Zara