Summer is ripe with opportunity for occasionwear, with the 2014 wedding season now in full swing, and sporting events such as horse racing, polo and tennis demanding a formal dress code. The premium and luxury occasionwear markets are an excellent insight into future mass and value market dress trends. In this piece we reveal the top SS14 occasionwear designers and styles.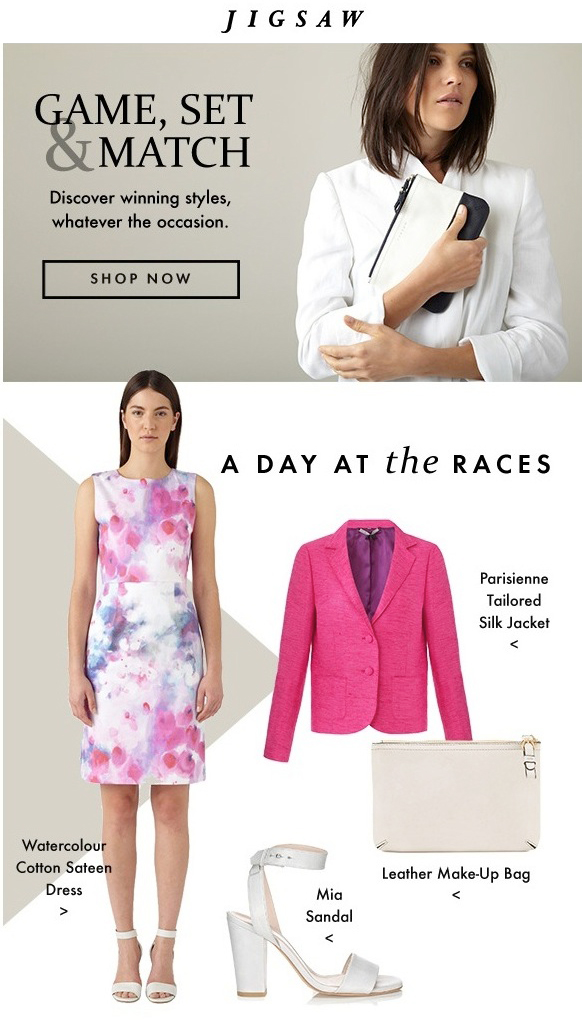 Top occasionwear designers
Based on the number of full-priced sell outs on their SS14 stock, the best-selling luxury and premium brands of Summer 2014 dresses are:
1. Dolce & Gabbana
2. Valentino
3. Alexander McQueen
4. Diane Von Furstenberg
5. Oscar de la Renta
The best-selling dress trends
Analysis of the dresses which sold out in the premium and luxury market at full price in the past month shows us the items with the highest demand. It's also a good indicator of trends early in their life cycle, as buyers may have not yet fully estimated the depth of demand. Here are the top five dress styles of the past month:
1. Floral prints
2,203 floral printed dresses have arrived in the UK premium and luxury markets for the SS14 season, with an average price point of £850 ($1,490). Dolce & Gabbana introduced the highest number of floral styles onto the market. Florals have gone on to become the best-selling dress trend, with styles from Vivienne Westwood's Anglomania, Peter Pilotto, Moschino Cheap and Chic and Preen all selling out. Roses, sprigs, peonies and silhouette floral shapes have all sold well, as have tropical prints at Kenzo and foliage-dense prints for Marc by Marc Jacobs.
2. Drape
Perhaps an under-reported trend, dresses featuring draped panels have sold very well in the build up to summer wedding season. 2,097 new styles arrived onto the UK premium and luxury market in SS14, with red, blue and black being the most popular shades. Helmut Lang, Jil Sander and Donna Karen have all had sell outs of their draped style dresses in the past month – sophisticated brands for this flattering and modest dress style.
3. Lace
A classic staple of the occasionwear market, there have been 1,994 new lace dresses arriving online during SS14. Those dresses are taking an average of 41 days to reach sell out during the build up to race and wedding season. Shift-shaped dresses in all-over lace are by far the most stocked, in both sleeved and sleeveless styles. Styles from Balenciaga, Valentino, Luisa Beccaria and Dolce & Gabbana have all sold well in the past month, across an array of colors.
4. Monochrome print
A hugely popular trend during SS13, across all markets, the monochromatic palette found new life for 2014 in monochrome print. With only 249 new products arriving during SS14, it is a trend buyers have understocked on – the same number of styles have sold out as lace dresses in the month building up to race season and monochrome prints on average are taking 36 days to sell out. Styles from Stella McCartney (hearts), Sportmax (polka dots) and Chloé (large checks) sold in June.
5. Colorblocked
A trend we're seeing stocked by key luxury retailers including Browns, Liberty, Matches, Net-a-Porter and Selfridges, colorblocking has had heightened commercial activity. Styles by MaxMara, Carolina Herrera and Michael Kors have done well in the UK premium and luxury market in the last month. While many styles opt for the color split to be between body and skirt of the dress, Roksanda Ilincic Ted Baker and Victoria Victoria Beckham have all cleverly implemented flashes of color within knife pleats or inserted panels adding movement and surface interest and cementing the trend's luxury market credentials.
Stay tuned for our next article, which will reveal the bestselling colors of the Summer 2014! If you don't want to miss the news, subscribe to our Insider Briefing here.