Denim's profile has been raised for SS15, thanks to the runway collections of designers like Burberry Prorsum, Gucci and Stella McCartney. Giving luxury credentials to denim is important right now, as designers strive to move the sports macro trend forward, whilst catering to the casual and athletic lifestyles of their consumer. Retailers are keen to invigorate the denim category as well – searching eagerly for a replacement to the now-saturated skinny jean and looking for the next big trend to mimic the success of colored denim from two years ago.
We've covered the biggest denim trends in our latest industry report: Denim Retail in 2015. In the report, which is free to download, we've used our market analytics to help you understand:
The best and worst selling denim trends
The color breakdown of brands' and retailers' denim assortments
How denim has fared against jogging bottoms in last 2 years
The most popular denim brands and the biggest retailers
Denim pricing across market segments and where the most competition lies
What's up next in denim
Womenswear denim trends
Patchwork denim
The luxury market is backing patchwork denim for both Spring and Fall 2015, but given the high rate of discounting seen in 2014, retailers should approach with caution and not experiment with new brands for this trend. Keep the look simple – opt for panels and tone similarity as opposed to all-out patchwork and pair with shapes and techniques already popular with consumers: skinny jeans and distressing.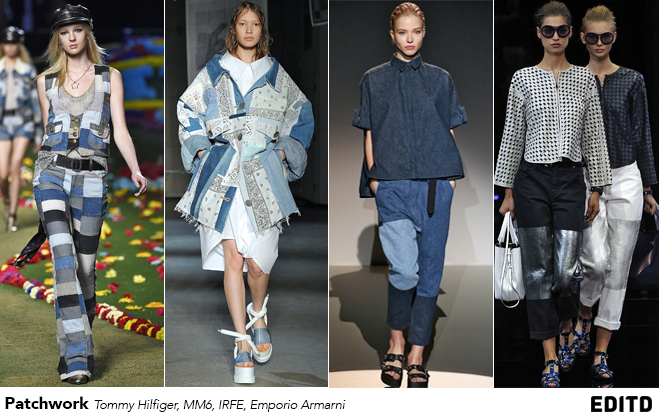 Wider legwear
Wider legwear is a trend taking over 2015 beyond the denim category. Whilst flares can polarize opinion, designers should consider easing styles in mid-year. In the meantime, denim culottes are a great option that will work well following last year's culotte success.
Menswear denim trends
The men's denim market would benefit from incorporating athletic and sporty styling into denim apparel in 2015, bridging the athleisure and workwear markets. Items such as jogger jean shapes and elastic detailing would work here.
Outerwear
Denim jackets, denim outerwear and shirting will remain critical pieces within any retailers' menswear denim assortment. Clever design will play with linings and washes on these items, but the real retail wins will come from placing items clearly within marketing.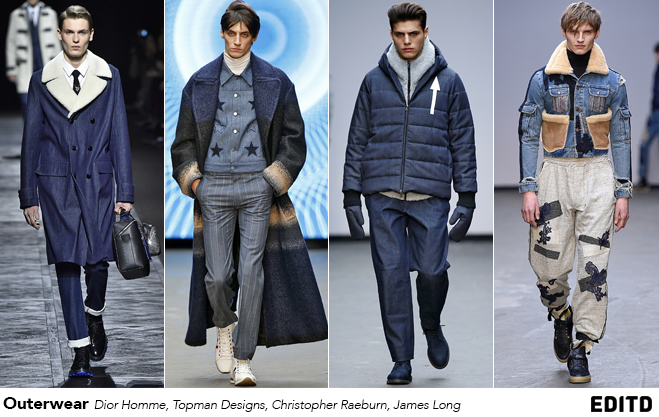 [editd-banner type="no-shadow" image="https://edited.com/blog/wp-content/uploads/2015/02/denim-cover.png" header="Free Report: Denim Retail in 2015″ btn_link="https://edited.com/resources/" btn_text="Download your free copy today →"]Learn how to have competitive denim pricing, discover the best selling trends and what's up next in denim.[/editd-banner]