An idea that first emerged at the beginning of the year to lift spirits and spread joy, dopamine or happy dressing is gaining in popularity as people look forward to expressing themselves through their clothing in an unrestricted post-lockdown life. 
Mood-boosting colors are proving a major trend for SS21 and were backed on the FW21 runway, highlighting their longevity. However, feel-good dressing extends beyond bright hues. Discover how to apply the theme across everything from silhouettes to homeware.
Want to see the data behind these happy dressing trends? Reach out for a demo today.
Colors
Green
Zara has backed bright apple green shades as a key trend for Spring 2021, while pastel hues such as sage are prominent at the likes of Nasty Gal and boohooMAN. Neon lime offers a directional option for festival collections.
Associations: nature • renewal • growth • life • money • tranquility
Key combinations: navy • orange • pink
Pink
Often seen color-blocked against red, Millennial Pink has been replaced by fuchsia, bubblegum and hot pink shades. H&M's SS20 viral puff sleeve maxi dress has already been revived for 2021, with details updated but its cerise colorway maintained.
Associations: femininity • playfulness • love • kindness • innocence
Key combinations: red • green • purple
Red
Primary colors first rose to the fore in 2020 - a popular palette among the Gen-Z cohort. In 2021, red remains a staple, with head-to-toe dressing a popular styling technique across men's and women's wear designers.
Associations: courage • passion • love • joy • good luck
Key combinations: pink • blue
Orange
Zesty citrus hues will energize co-ords and loungewear now, and revitalize knitwear and puffer jackets, later.
Associations: creativity • youth • enthusiasm • energetic • fun • joy
Key combinations: pink • yellow • red
Yellow
A universal signifier of happiness, sunshine colors and smiley face graphics make this nostalgic hue a no-brainer.
Associations: happiness • hope • spontaneity • youth • positivity
Key combinations: purple • grey • blue
Blue
Though also associated with sadness, more importantly, blue evokes tranquility. Both dazzling and dusty pastel shades will be worthwhile investments this season and next.
Associations: calm • trust • intelligence • peace • stability
Key combinations: pink • yellow • red
Fabrics
Embrace softcore themes
Texture was one of the biggest themes to emerge from the Fall 2021 shows, centering on soft-touch fabrics such as teddy, fleece, wool and jersey. Comfort is a top priority for the happy dresser, so bear this in mind when considering material quality.
Key buys: Supima cotton • teddy & fleece • soft knits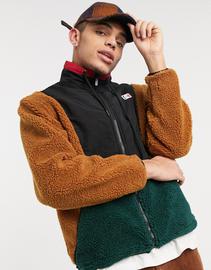 Patterns
Nostalgia is key
Look to decades past for inspiration, from the flower power and psychedelia of the 60s and 70s to iconic 90s rave graphics - the brighter and more playful, the better. For optimum commerciality, apply positive slogans and mantras to loungewear and casual tops.
Key buys: marble & tie-dye • smiley faces • checkerboard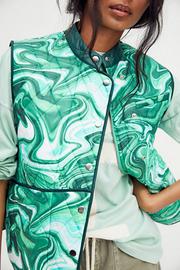 Silhouettes
Focus on comfort and kitsch
Shapes should be kept relaxed for maximum comfort and ease. Footwear should follow suit, adhering to flat and chunky shapes that feed into ugly aesthetics - think clogs, Crocs and dad sneakers. As for accessories, tap into childhood nostalgia with cheap thrills and kitsch shapes such as fruit jewelry, colorful plastic rings and kooky hats.
Key buys: loungewear • roomy midi dresses • kitsch accessories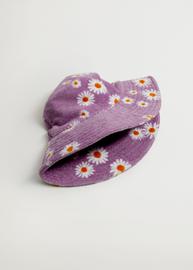 Homeware
Increase basket spend with home accessories
This trend isn't limited to apparel - it's equally significant for lifestyle ranges. Grandmillennial aesthetics are on the rise, swapping out muted Scandi chic for sentimental and maximalist styling. Read Fall 2021 - Home & Lifestyle Trends for further insights and ideas.
Key buys: curvy candles • colorful glassware • statement soft furnishings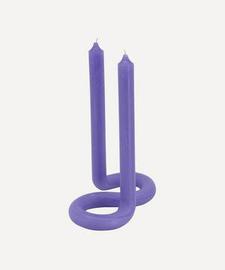 3 market insights
1. Pinterest searches for colorful outfits are at an all-time high
Interest in bright clothing is on upward trajectory in both the US and UK. Popular pins include color-block styling, pastels and classic shapes such as blazers, midi dresses and high-waisted trousers.
2. Blue is the most invested in bright across genders
• Neutrals remain a top trend in the womenswear market, accounting for the biggest slice of trend-led color at 26%. Following this are blues (19%), greens (14%) and pinks (12%).

• In menswear, blues (25%) and navies (22%) claim the top spots, followed by greens (17%) and neutrals (15%).

• Orange tones current see greater backing in the womenswear market, with 2% higher color share.
3. SS21 has seen a variety of optimistic collections launch
Mass market
Tommy Jeans Luv The World
Ganni KIOSK
Coca-Cola By PacSun 1971 Unity Collection
SMILEY® Happy Collection at Zara
Aspirational brands
Christopher Kane More Joy
STAUD Good Vibes prints
Balenciaga Glow-in-the-dark collection
Paul Smith Happy collection
Visual merchandising inspiration
United Colors of Benetton and Nicole Miller used occasions such as St. Patrick's Day (green) and Valentine's Day (pink) to promote color across communications. Ganni's KIOSK range was marketed as a "treasure trove of tiny pick-me-ups designed to spread joy", including sustainable phone cases, hats and scrunchies. Tie-dye is proving a popular feel-good update within the footwear market, noted at key brands such as Crocs and Ugg.
Sign up to our weekly Insider Briefing to get the scoop on all the upcoming trends and market analysis reports.