Today the close of Paris shows will mark a month-long tour of fashion capitals. As the fashion editors jet back to where they belong, we were busy analyzing the week's events to understand which of the finery on offer will come through as retail superstars in Fall 2015. Our latest Paris trends report has just gone live, ready for free download right here. In a week dominated by John Galliano's Parisian arrival at Maison Margiela, theatre of epic proportions at Chanel and Zoolander's Ben Stiller and Owen Wilson turning up on the Valentino runway, we boil Paris down to the vitals.
Here, we reveal three of the big takeaways from the Paris Fashion Week report:
1. Lagerfeld's reign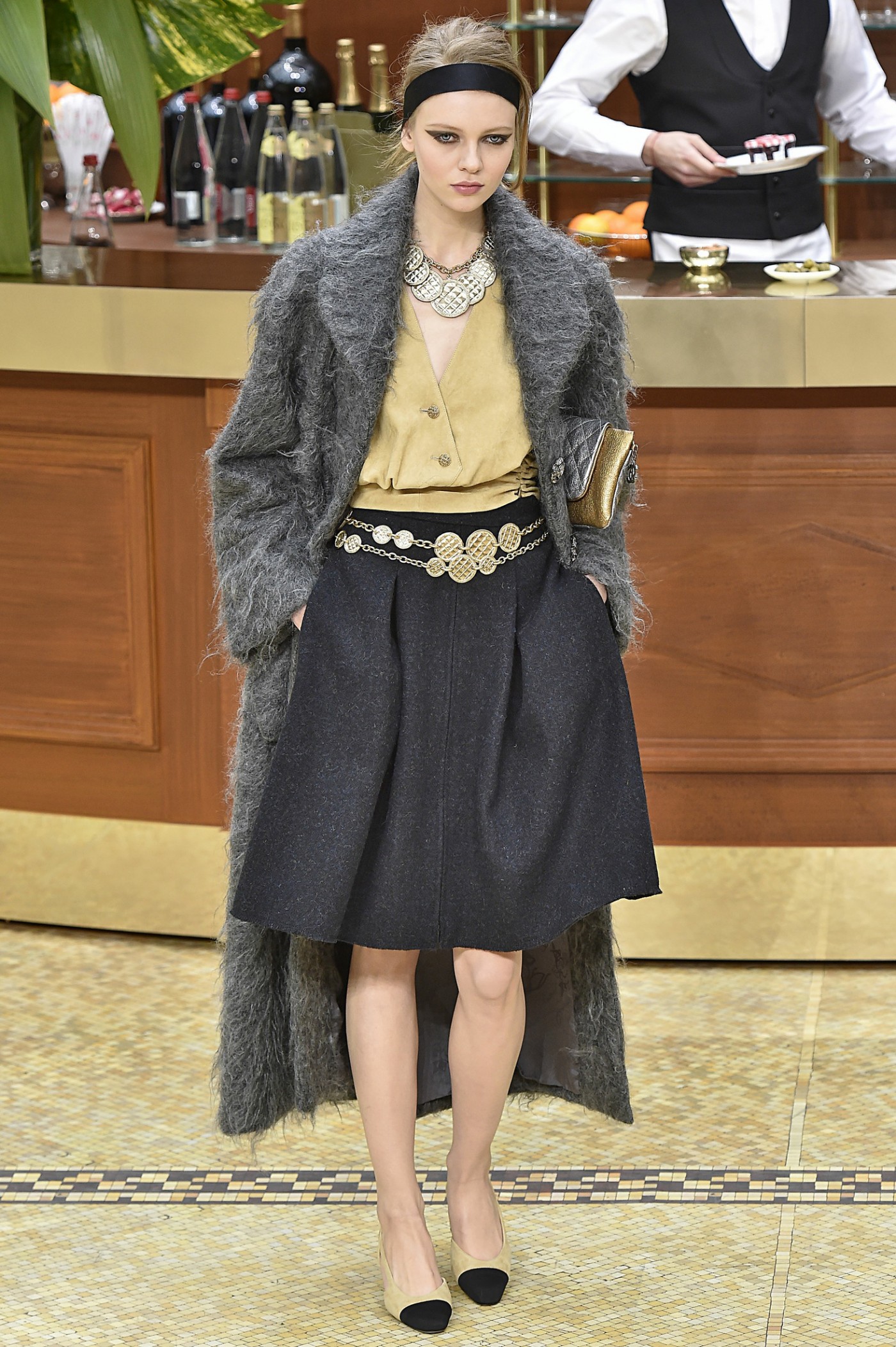 Karl Lagerfeld's sense of occasion is met by no other designer. The elaborate 'Brasserie Gabriele' he built within the Grand Palais to display his Fall 2015 collection bears testament to the storytelling he weaves through his creations. It pays off, scoring Chanel enough online mentions to come out of the week as Paris most talked-about brand. Big budget film-set aside, where does his global devotion stem from? Breadth of offering is the jewel in Lagerfeld's crown – his 97 look collection, which would be absurd on a traditional runway, is packed to the rafters with not only brand-true clothing, but merchandise. He breeds consumer demand through kooky merchandise – it's in the classic Chanel quilted bag, this season covered in mini cutlery, the menu-shaped clutch bags, the plate-shaped purses. Fall 2015 was packed with belts, necklaces, bangles and brooches which put the brand on the radar for a huge range of customers.
2. 80s return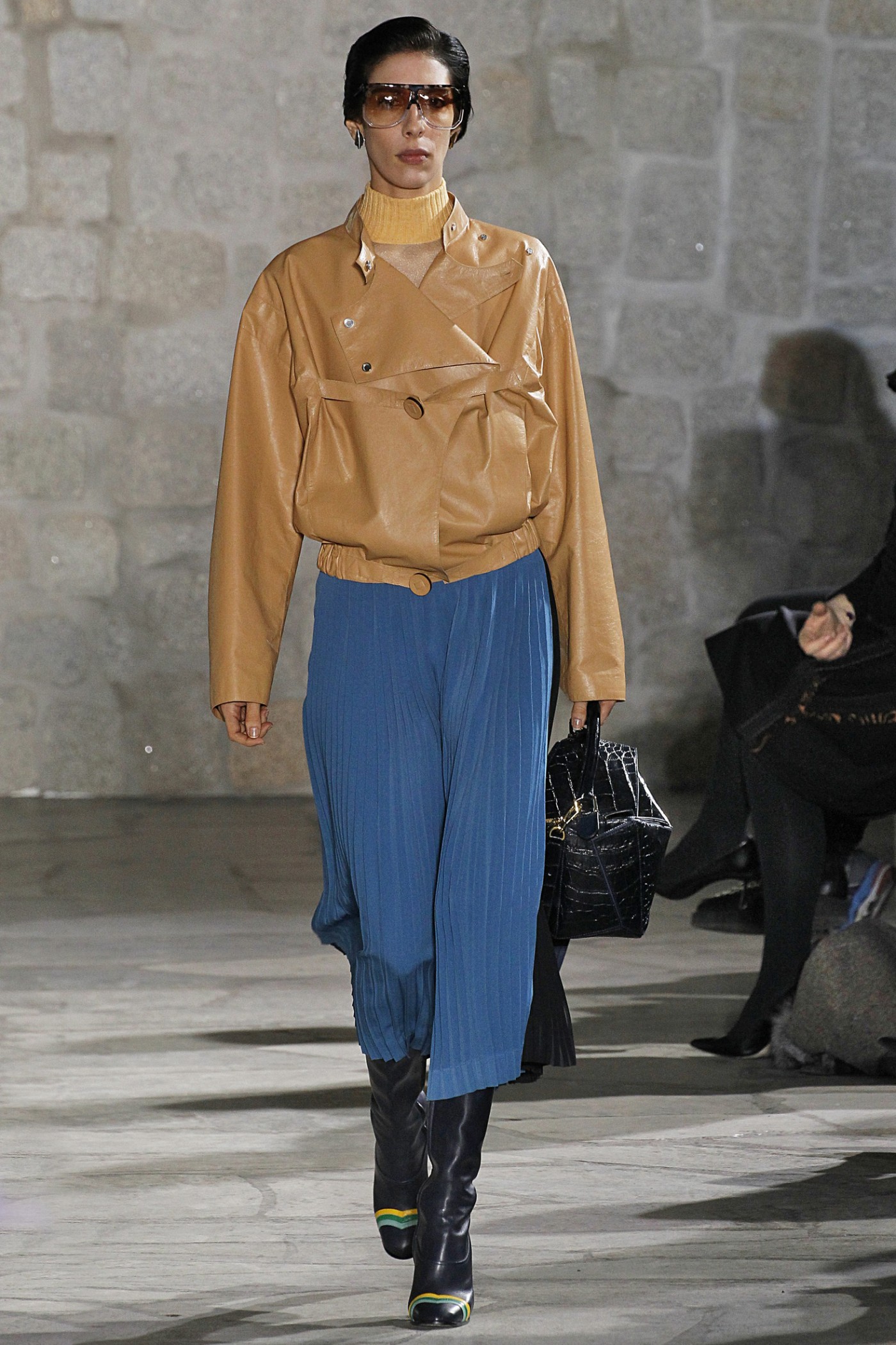 What J.W. Anderson started in his mainline collection in London was built upon in Paris. His show for Loewe was a homage to the 80s, with brown tinted specs, a heavy dose of lamé, leather blousons and louche legwear. But he wasn't the only one to reference the more recent past: 80s themes came through in the sprayed-on high waist pants and boxy jackets at Isabel Marant, the cartoonish 80s office attire at Vetements and the TV glamour of Balmain. The 1970s may define Fall 2015, but this is our warning that the 80s are soon to follow.
3. Fringe benefits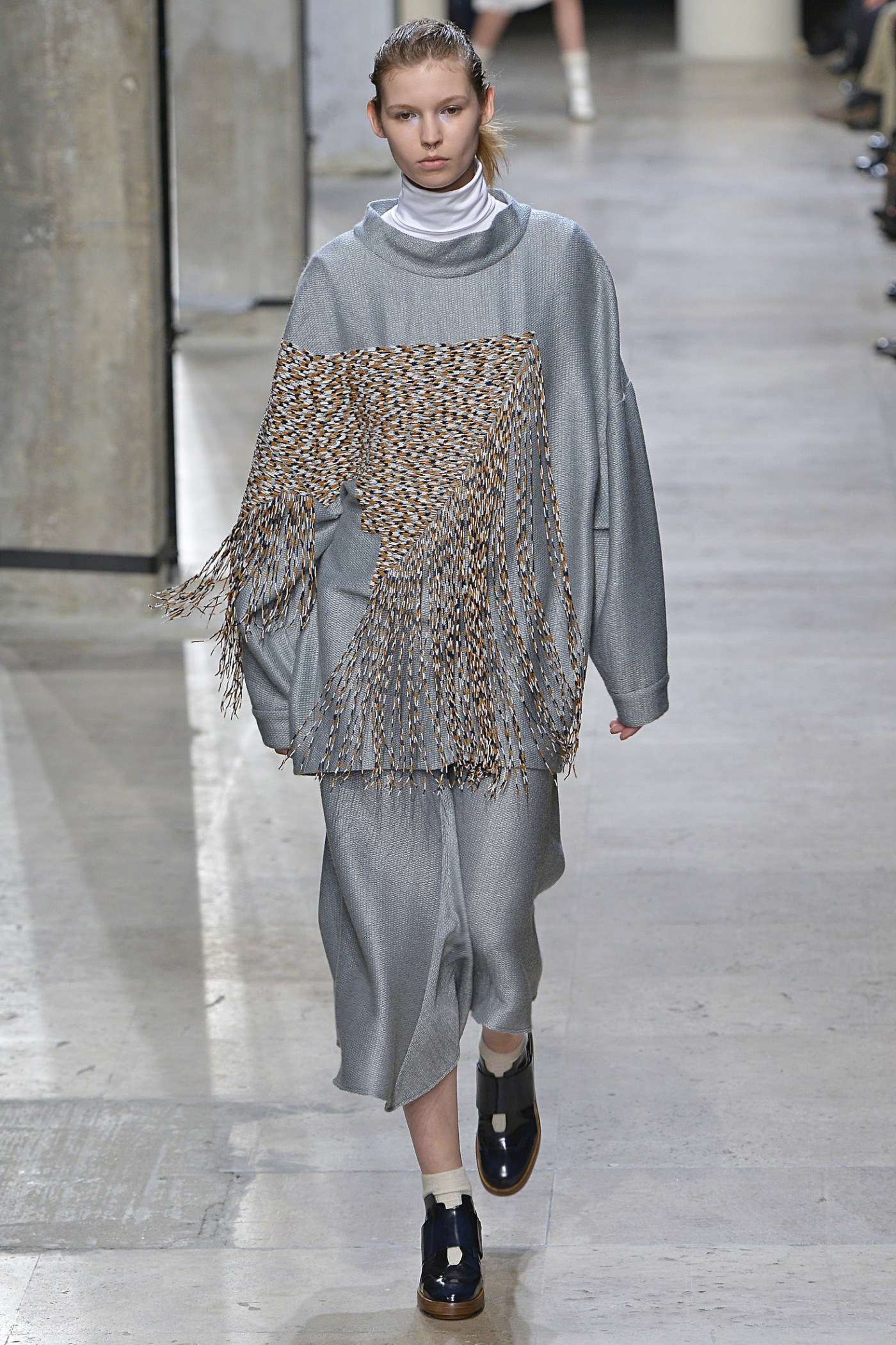 Paris uncovered the most innovative uses of Fall 2015's top trim trend. From the laser-cut Lurex at Ellery, to the cape-like curtain of fringing over a peacoat at Nina Ricci, Paris designers shifted fringing up a gear and showed retailers there's no need to be shy.