This week we've released our Black Friday discounting report, which reveals key insight into the way different retailers and markets reduce for the holiday period, as well as which products sell best, and when. Critical to any retailer's promotional activity is the way they communicate a sense of occasion, as well as their offers, to consumers. Email newsletters are a competitive medium, with retailers vying to stand out in their consumers' over-subscribed inboxes. Calls to action need to be bold, generous or innovative in order to engage and result in a sale.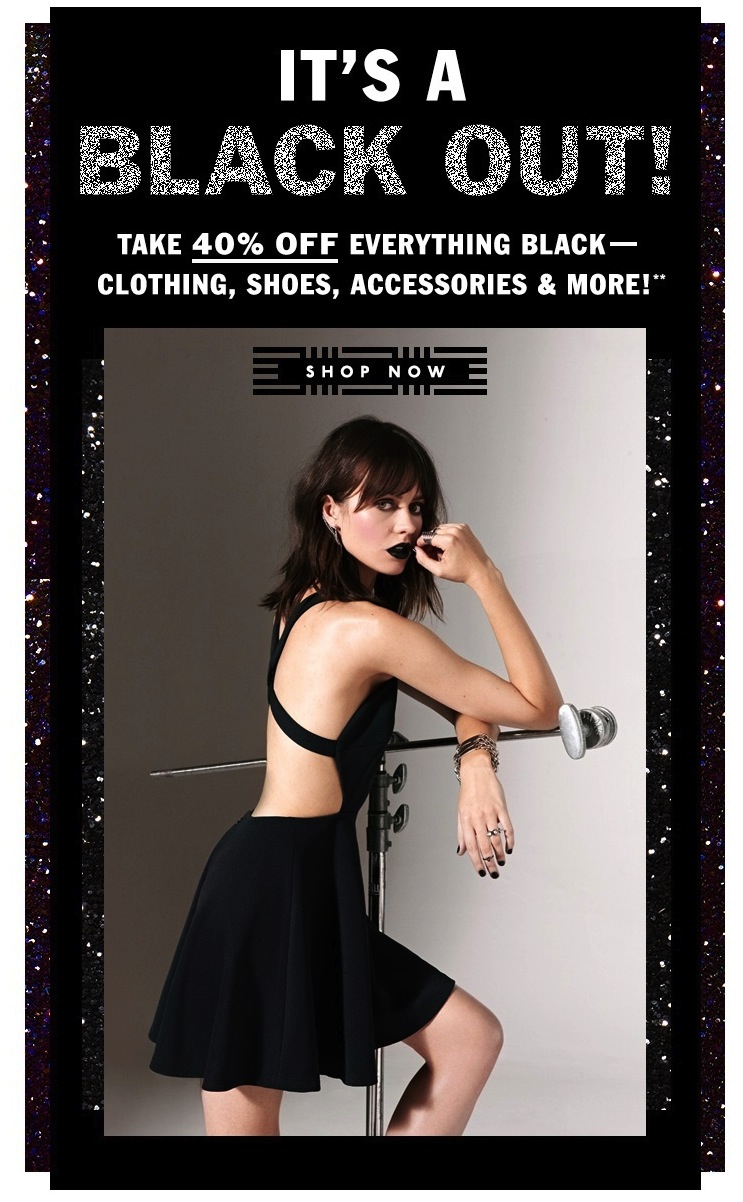 The chart displays how many email newsletters of the monthly total sent by key Thanksgiving retailers in November 2013 were promoting Black Friday, Cyber Monday or Thanksgiving deals. When analyzing the tactics, we noticed that the majority of retailers were already heavily promoting sales during November, which they 'closed' a couple of days before Thanksgiving holidays. Saks Fifth Avenue and Shopbop sent the most newsletters – 28 in the month of November. Of these, 11 of Saks' were overtly promoting Thanksgiving discounting – launching their "Black Friday starts early 80% off" on the 27th, and sweeping up with their "Post-Thanksgiving Sale".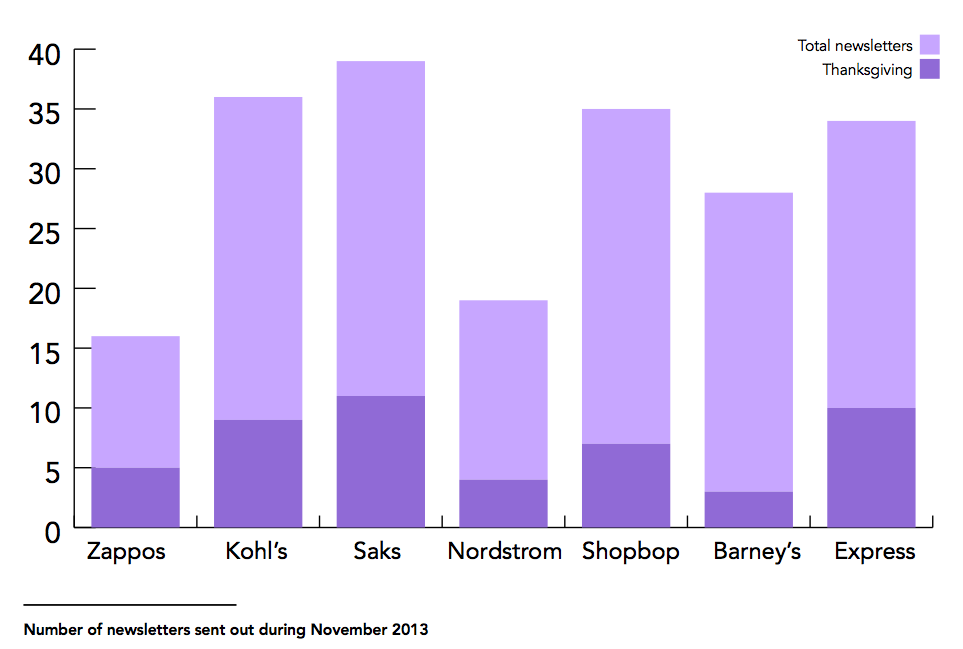 Shopbop took a different strategy. Of their 28 email newsletters, 7 referred to Thanksgiving sales, but 6 of those were only in banners which weren't the sole focus of the communication. Just one spoke only of holiday reductions, and not once referring directly to "Thanksgiving".
Kohl's had a great campaign, with 9 of their 27 email newsletters, allowing shoppers to 'Create your Black Friday List' on the 26th November ahead of the sale kicking in. They then optimistically promoted "Cyber Week" from the 3rd to 7th December.
Our 'Most Innovative' winner
Nasty Gal, 'BLACK OUT – 40% Off All Black Everything!' November 29 2013.
Nasty Gal's discount across black clothing for Black Friday is a great twist tinged with the humor running through the retailer's excellent communications. It's refreshing to see a retailer approach this time of year with such distinctive brand integrity, in a simple but engaging campaign. Discounting black clothing on Black Friday isn't complicated, but no one else is doing it. Well done Nasty Gal!
Discover who else we commended for innovative campaigns in our data rich 21 page report.