We're officially in the New Year, ready for fresh starts and new beginnings. With many of us looking to turn a new leaf and optimistically set ourselves up for the months ahead, this is the time of year when many retailers can delight shoppers with new in stock.
Last year, we highlighted the truth about January sales. With year-round discounting now commonplace, we discovered that the majority of products that were advertised as reduced weren't discounted specifically for January sales.
There's no dispute that January is a critical period for retailers to spring clean and clear dead stock. However, this year big discounts failed to draw in UK shoppers as post-Christmas sales dipped by 4.2 percent YoY.
As for the US, retail is having its best holiday season in six years! According to MasterCard, retail sales from Nov 1 through Christmas Eve were up 5.1 percent to more than $850 billion.
Traditional January sales are changing times
So if January no longer marks a distinct discounting season for consumers, when does? The majority of products currently in the January sales received their first reductions in November or December, shifting the focus around Black Friday.
With discounts so high so early on, there's nowhere for them to go c ome January since everything has already been reduced.
During the run up to Christmas, many retailers promoted free shipping and timely delivery to last-minute shoppers, promising arrival by Christmas.
Festive discount codes like VERYMERRY , WINTERSALE and HOLIDAYS were commonplace across visual merchandising to receive sitewide sales or a % off your basket.
In the UK, 'Up to 50% off' was the most commonly communicated promotion. However, 30% of products across the market sat between 30-40% off and just 12% between 40-50%. Looking at deeper discounting, only New Look had over 50% off select discounted products.
As for discount promotions within email newsletters, 'Sale Previews' and 'Private Sales' were tactics retailers used to create a sense of exclusivity, a fresh feel that generates interest in the wake of Black Friday promotions.
So what does it mean for January?
Because of the frantic discounting throughout November and December, January has become a month where retailers are having to market alternative promotions in place of the traditional sales framework.
Looking at mass retailers such as ASOS, H&M, Topshop and Forever 21, our data shows that there's a 38% increase in newsletter mentions of new products in the US compared to this time last year. Uniqlo are offering free delivery on selected Spring items to encourage spend on full priced stock.
It's a similar story in the UK, with an 82% increase in new product mentions. Activewear also tops the favored topics, no surprise there!
As a result, we're seeing more smartly timed offers that relate to customers' resolutions. For example, fitness apparel edits that motivate consumers to kick start the New Year in shape.
Another promotion to note is the wardrobe detox. H&M are offering consumers 15% off their next in-store purchase when they drop off their unwanted garments. (Including those weird socks your Aunt gave you this Christmas).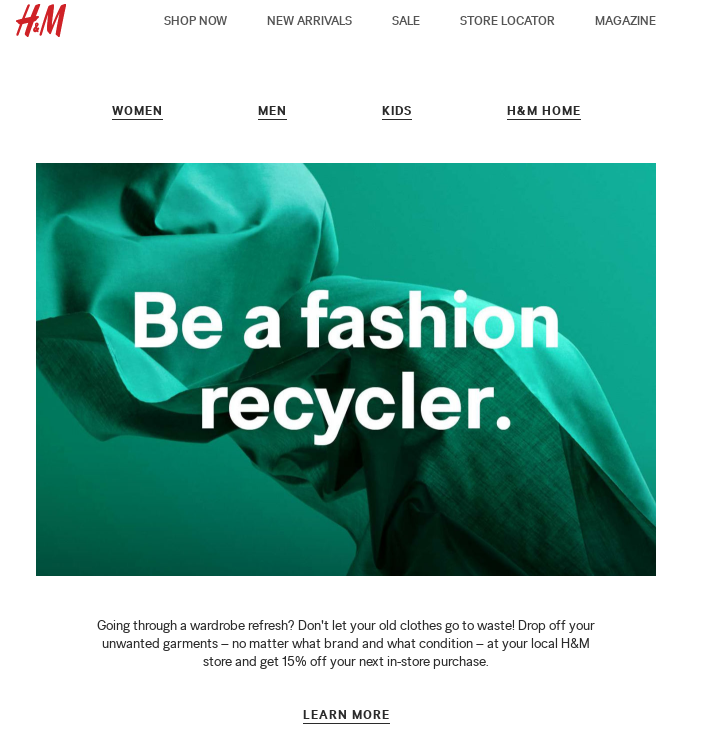 Want to know what's new in for activewear? Watch out for next week's blog or sign up to our Insider Briefing. W e'll be looking at price changes over the last few years and upcoming trends.