Our recently launched Market Report, which looks at H&M's global expansion strategy, uncovers the three fundamentals of retail – having the right product, at the right price and at the right time. When retailers align these, they've struck upon the golden formula of retailing. Today, we take a closer look at the second fundamental: how to set the right price for your product and win globally.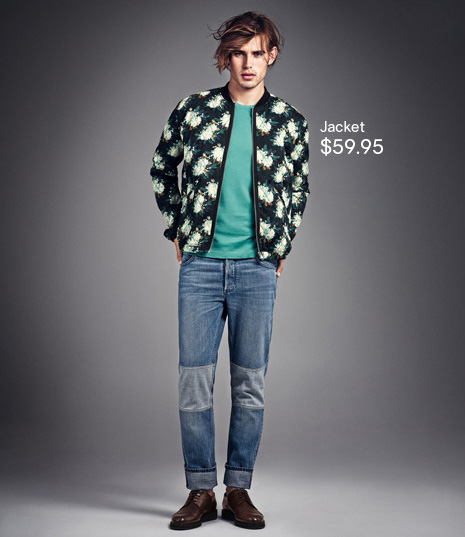 Global pricing strategy
With H&M entering into the Australian market, one of the biggest areas of interest for local retailers is how they price their offering. When Zara and Topshop first opened there, they increased prices from the base UK amount – would H&M do the same? Or are would they absorb the increased cost of shipping and high local rent to maintain their worldwide pricing?
Comparing the price of garments online at H&M Australia, UK and the US we can see that pricing for Australia is much closer to the UK base than that of the US, and the price spread, from entry to exit, will feel very similar to the UK. However, the average price has been lifted more significantly for Australia than they did in the US. There are dramatic increases in the top ends of H&M range in the US; for example, a pair of women's leather leggings saw a 23% increase from the UK market to the US, as did a men's leather jacket. Conversely, Uniqlo did the opposite when entering the US market – they dropped the average price point and exit price.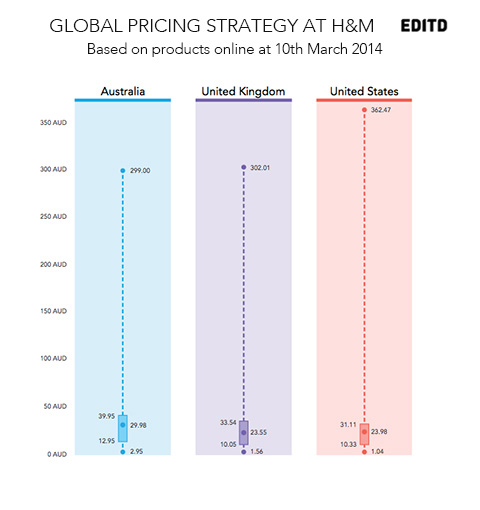 Discounting
Another area of risk to local retailers was H&M's rate of discounting. Would promotions force their own discounting strategies into turmoil? It's interesting to see from the chart featured here, that H&M's general rate of discounting sits without alarm amongst Australian retailers, at just 15.6% of their range. However, it's worth noting their high rate of discounting above 50%. They use this low rate of general discounting, but high rate of big price slashes to move their dead stock fast – freeing up valuable space in store without devaluing their already low-priced brand.
Some Australian retailers could mirror this tactic – David Jones or Sportsgirl could bring down their general rate of discounting by moving stock through sale faster.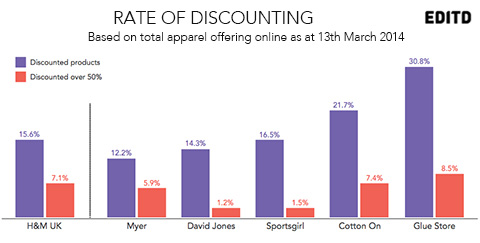 Replenishment
H&M are also incredibly good at replenishing fast on their Top Movers*, capitalizing on demand with sophisticated speed. A good indicator of a correct assortment is a well balanced rate of replenishment, discounting and newness. H&M have very balanced rates of replenishment and discounting on their women's tops, dresses, bottoms, outerwear and footwear categories. Their accessories category sees more replenishments than discounts – which is an area of potential threat to local retailers. On the other hand, their underwear category sees more discounting than replenishment; a sign that product or pricing needs investigation. Locally in Australia, Cotton On are good at this, but retailers like Dotti, General Pants and Sportsgirl have between 150-300 new products arriving each month, which is well below H&M's 900.
Discover more about H&M pricing strategy, plus key insights into their timing and product, in our full free report available for download here.
*Top Moving products are defined as garments which arrived online in the last three months and saw a majority of sizes sell out at full price.