In the not-so-distant future the way we buy clothes may be just as tailored to our tastes as the clothes themselves. And in that highly personalized version of retail, we'll have two things to thank: the people who made it happen, and the technology they used to make it happen.
At EDITIONS LDN last Thursday we had a chance to learn more about both, from Instagram opportunities to AI advancements to drone deliveries that track your physical location via mobile IP and drop purchases at your feet, no matter where you are.
If you missed it, here are some of our favorite quotes from each of our amazing speakers who spoke on a panel moderated by EDITED's own Aryan Anbari at the Hospital Club.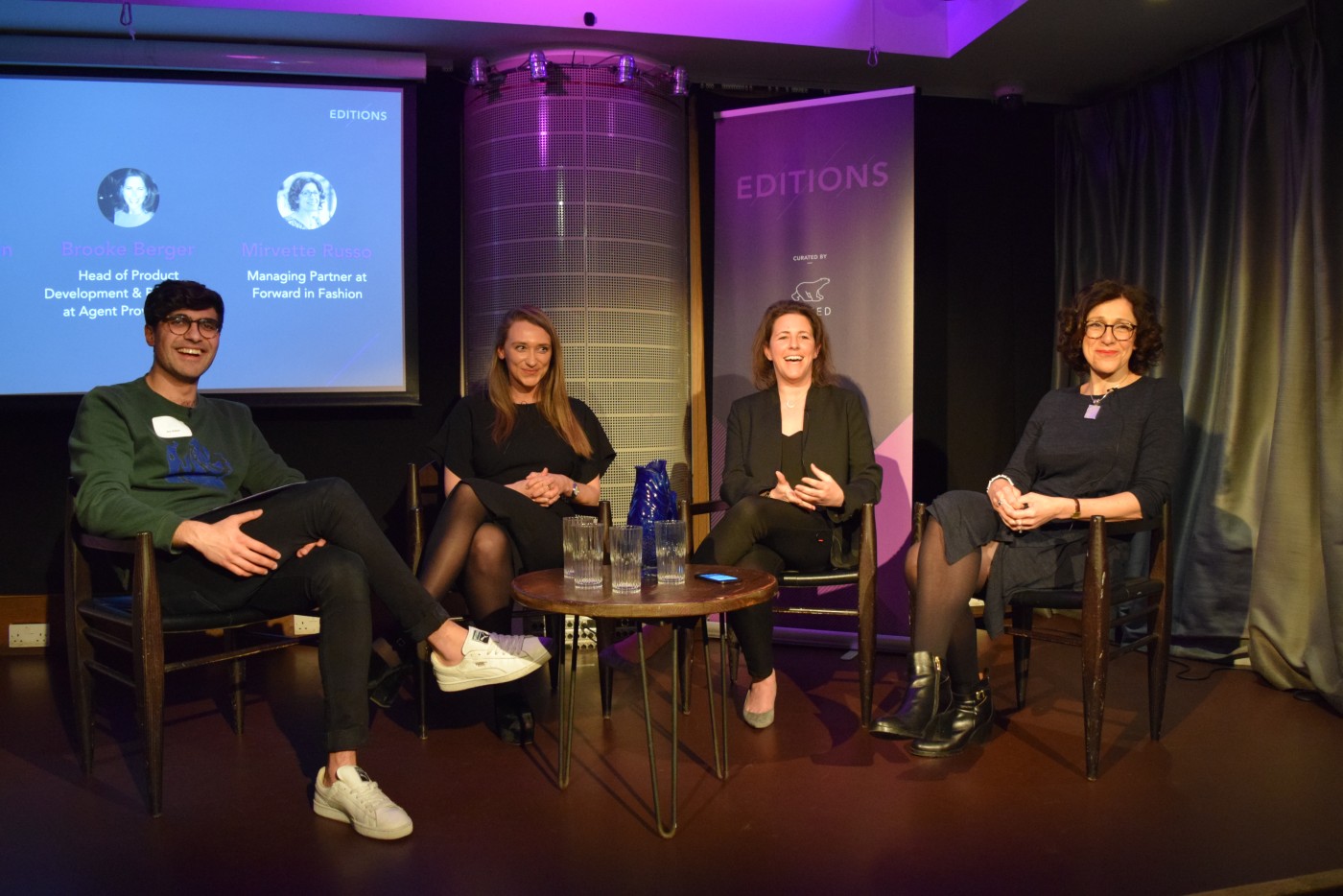 Samantha Lavin, Former Head of Commercial at Style.com
How is big data shaping the future and experience of the physical store.
For years we've been talking about omnichannel, but nowadays we've slightly shifted. Back in the day when online retail was booming the question was how do you emulate the store experience online; how to get that touch and feel of the product and the emotional aspect. Now I think brands and retailers are looking at the offline perspective and asking, how do we get the data and tech-driven advances into stores?
I think it's really telling that digital companies are now investing in stores – that just shows you how important stores are. Legacy retailers are now investing in tech for stores. But for fashion, it's such an emotive industry. People want to touch and feel garments. They also want the choice to be able to buy online and offline and have it delivered in store or at home, wherever. So it's about choice and being mobile; but also engaging with them in a really cool, brand-building way. I think it's just being creative and engaging in how you use your store space.
We've all heard a lot about AI in retail recently, in your opinion why is AI important?
Samantha: From my perspective, AI is such a buzzword. Everyone has been talking about it for the last year or so, but people are actually investing in it now. It enables businesses to use data and technology to be super personalized and communicate in a really efficient and familiar way with consumers. One key tool is the chatbot which enables instant responses to consumers. And millennials seem to prefer this kind of interaction with a brand.
Brooke Berger, Head of Product Development at Agent Provocateur
How do you see tech changing product development at the moment?
I think the biggest challenge product teams and brands face is the ability to understand how much the fabric innovation, the component innovation and everything they're doing can generate online product content to connect with consumers. As we said earlier, you only have eight seconds to grab consumers' attention. So it could be that when you're looking at your product online it might be that nuance or a small detail about a new fabric innovation or development that actually puts you ahead in a very similar product market, and increases your sell through.
One big opportunity for us at Agent Provocateur was when Beyoncé announced her pregnancy news in our bestselling Icon Lorna bra. And so the data let us make sure we had enough of that fabric, what was it made of, what makes it special, how quickly can we get back into it if we sell out. All the behind the scenes things. It might sound a bit boring and granular, but actually it's on those decisions that big data can drive the product point of view. People are able to be more nimble and make sure the product is priced right. It also lets people be transparent within the organization so you can merge everything together to actually get your product hitting right with customers.
What are some of the frustrating things about product development that tech is helping solve?
Bad data. A lot of amazing fashion brands are run on Microsoft Excel [laughter]. And it's okay. We've all gotten exponentially better at it over the years.
What's amazing is how you have these massive models and spreadsheets but sometimes they don't actually capture the right data. So thinking about, supply chain, composition and care, fit information. It's hard to merge all the different disciplines together from a fabric, fit, technical and engineering point of view. If people could get all that data and go deep into it, down to price, you could empower the brand online and get the consumer excited because they know it's going to fit them in a specific way or that the fabric is definitely waterproof or if the metallic color is going to rub away. These are all data points for how to talk about your product.
People already know what their perception of your brand is. If you're an activewear brand making merino that's super comfortable, like Sweaty Betty was, but nobody knows you make merino and it's not on your website as a keyword search, no one is going to find you for knitwear. And then you're going to lose those sales by accident, even if you're doing a really great product that's priced right. So there's a lot you can do but when the world moves so fast you can accidentally forget to do it.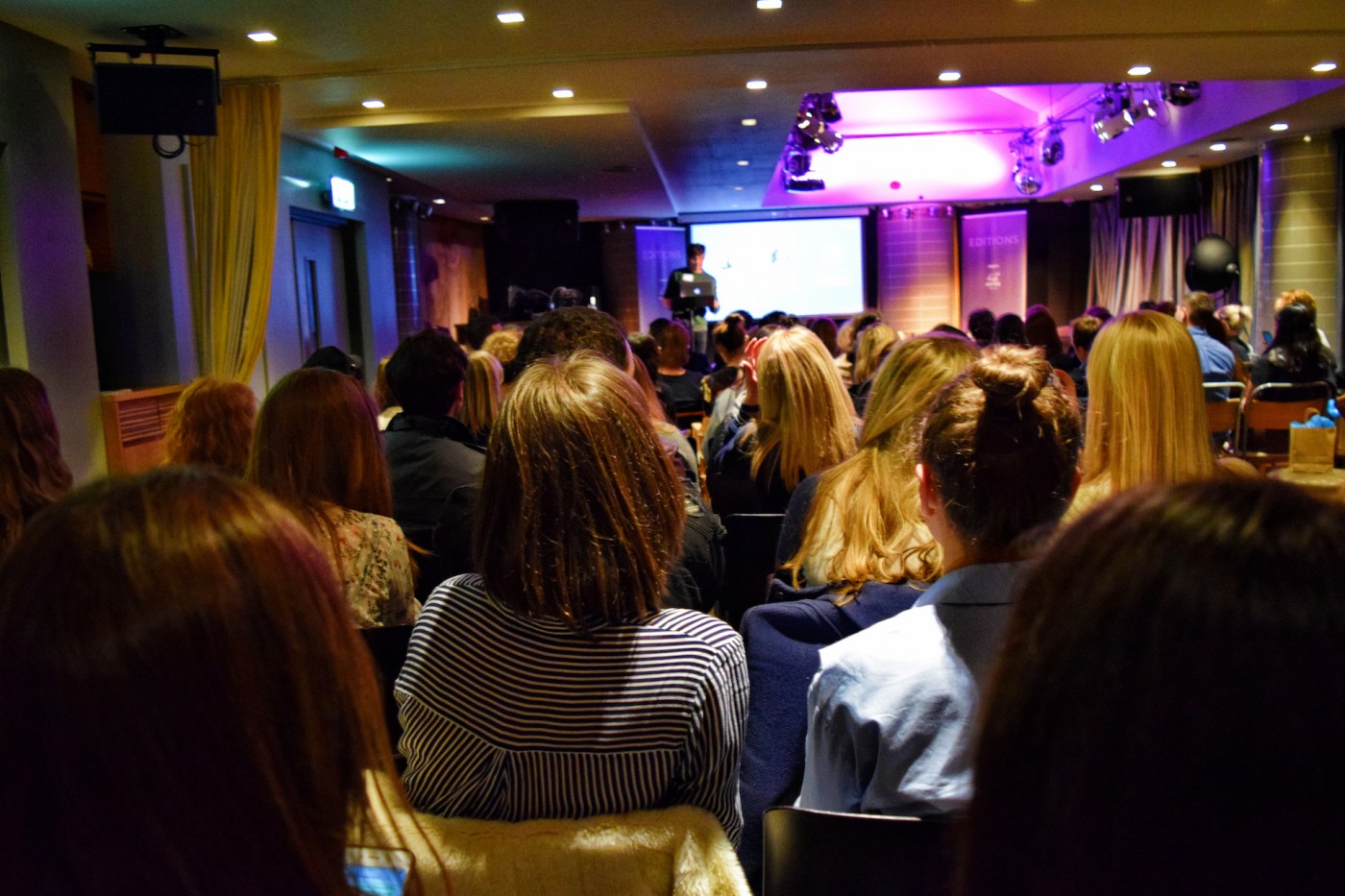 Mirvette Russo, Managing Partner at Forward in Fashion
In supply chain where do the biggest opportunities for tech-led innovations lie? Is it a process thing or a hardware thing?
We know that consumers all want to know more about the products, but they may not all want to know the same things about the products. For example we are under pressure, quite rightfully, from NGOs like Green Peace who want to know what chemicals are going into the products, and if the dyes are being purchased from reliable sources. And it all needs to be there, just in case, for the one person that needs to know that. And that information can only come from the supply base because it's so far upstream.
Supply chains are now incredibly so overextended that the buyer doesn't actually know the toxicity of the dye stuffs that went into the yarn that went into the… There's a demand for more information to be accessible, especially if you're doing 15,000 drops per month. The technological department can't process all that. So we've got to find a slick way of getting that to consumers faster.
Is 3D printing something the supply chain is looking at or interested in?
Yes. It fits in with the personalization. One of the problems with our manufacturing process is that it's geared towards bulk. If the consumer doesn't want to buy bulk, they want to buy individual items, then 3D printing ticks the immediacy box. Because the demand is there the technology will follow and it's going to get better and better.
If you think about the ability to scan your body, take the measurements and then make the garment right for you, that's got to be ultimately where, if you're a luxury brand, you'd want to provide that. The tailored service but without the people element that makes it so costly. Sorry for any tailors in here. [Laughter]
Thanks again to all our speakers and everyone who came out and listened, asked questions and had a drink with us after. See you all next time! EDITIONS will be back at the Hospital Club May 18 so look out for an invite in your inbox sometime in April. To get invited, sign up for our newsletter here.
Want to speak at EDITIONS or nominate someone to do that in London or New York? We'll make it happen. Let us hear what (or who) you have in mind over at [email protected].