One question I always get asked when I interview candidates is, "how often does the New York office communicate with the London office?" The answer is all the time.
We have to because things happen so fast around here. This year especially. In the last 11 months, we've doubled our headcount, opened a New York office, hosted nine EDITIONS, had two babies, witnessed three engagements, lost two luggages (well, the airlines did) – that's just the highlights. And we've shared it all – over email, Slack and Skype.
But none of that can fully replace the bonds you make spending time together in the same place. So we all went on a company retreat. Destination: Greece.
With so many new team members based all over the world, it was all too welcome an idea. Sure, we "meet" our new colleagues as they come by dialing into our All Hands meeting every Monday; and everyone applauds everyone during the round of recognitions for those who went above and beyond that week (hence, my motivation for volunteering to write this blog post, and the Haribo prize that comes with it) but this gave us the chance to get to know each other for real. No screens and no dropped calls.
At EDITED, we believe it's important for us to build a strong foundation for communication. We believe it so much that we even made it a key company value. Plus, there's something special about bringing everyone together outside of the office (and sometimes their comfort zones) and getting to know each other a little bit better.
Shared experiences are, of course, an important part of building a foundation for collaboration. And we had plenty – from filling our stomachs with bread and a gallon of olive oil at the mill to pretending to like raki – these were the experiences we had together. We even got a Greek dancing lesson from our finance director and one of our developers – they're Greek.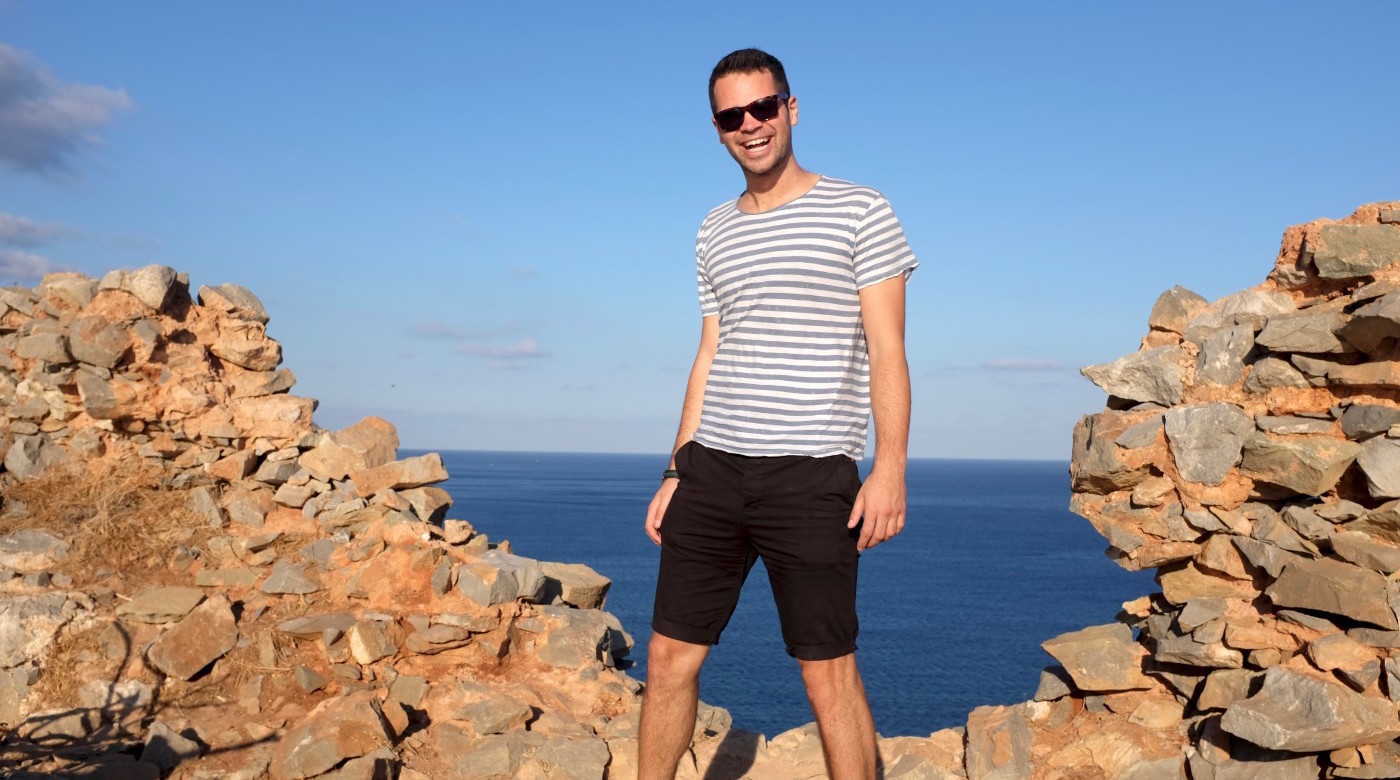 There was also the day we woke up at the crack of dawn and conquered a mountain, together. We went to the Lasithi Plateau and hiked up one of the trails for three hours. Words of encouragement came from all around you as the incline got steeper. No one wanted to be left behind. And no one allowed someone else to be left behind. At the end of it, we felt like we accomplished something that day. And so did the goats that we discovered at the top.

With so many new faces in the company, our guides organized an activity to get to know the city of Heraklion while we got to know each other. We broke out into smaller groups of ten and set off on a treasure hunt. Everything hinged on working together. Have you ever fed Greek yogurt to someone, while you and the other person are blindfolded? Let's just say, you have to put a lot of trust in your team to guide the blindfolded so yogurt doesn't end up all over your shirt.
The retreat is also an important time for us to reflect as a company. We celebrated the addition of new customers and having launched the first ever activewear filter this past year. And if you want to know what's in store for 2017, you'll just have to keep following us!
We're always looking for smart people to join our team, both in London and New York. If you're a pro blindfolded yoghurt-feeder, check out our current openings.