Girls with cankles, rejoice! After seasons of endless tapered trousers and sprayed on slacks, AW10/11 finally marked a turning point for pants. The trend sparked a revival that has carried over to the SS11 and AW11/12 collections (yet to hit stores).
With everyone from Thierry Mugler to Topshop creating their very own version of the wide to SUPER wide trouser trend, we wanted to see which styles were selling out fast and which were doomed for discount.
While there have been many takes on the trend so far, the key styles that we have picked up have been; prints, plisse and cropped lengths. According to our tracking, the styles that are selling more quickly from the high fashion SS11 collections are the more demure and classic styles, including Alexander Wang's slouchy washed satin cream pair, retailing for $745 on Net-a-Porter, which, only five weeks after first drop remain available in a US 2 and 4 only.
On the high street, Topshop has had greatest success with the pleated styles going out of stock in brick and navy in two months or less with limited sizes still available in tobacco (10) and brown (10 &12). ASOS has been less lucky, with its blurred floral wide leg trousers still available in all sizes in both petite and regular lengths, five weeks after first drop.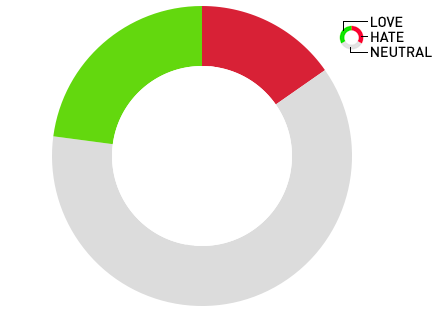 Online, we tracked the sentiment towards the trend across social media and found that over the past week, largely, people feel positive about the future of the wider trousers, but are not yet blown away by them. Perhaps they didn't all catch the dashing Steve Tyler in the Daily Mail last week… surely enough to convert any flare naysayer, no?
no images were found