The U.S. apparel industry is revving up for its critical holiday event, Thanksgiving. This week, we've released a Thanksgiving Strategy report: 21 pages of insight and analysis around the key retail event. In it, you'll discover which retailers are the biggest discounters, the nuances in discounting between the luxury, premium, mass and value markets and the trends which we recommend are reduced this Black Friday.
In the report, data reveals that during the Thanksgiving period, the highest number of products sell out on Cyber Monday, December 2 2013. Broken down into market segment, the majority of that stock was cleared from the mass market. December 2 was also the day in the holiday period with the most sellouts for the luxury market. The premium market held out the longest, clearing its highest number of products on December 3 2013. The premium market had a lull on Black Friday, which retailers could target. The value market, which struggles to promote too heavily due to its already tight margins, has lower levels of activity at this time of year. It peaked with its sell outs on the November 30.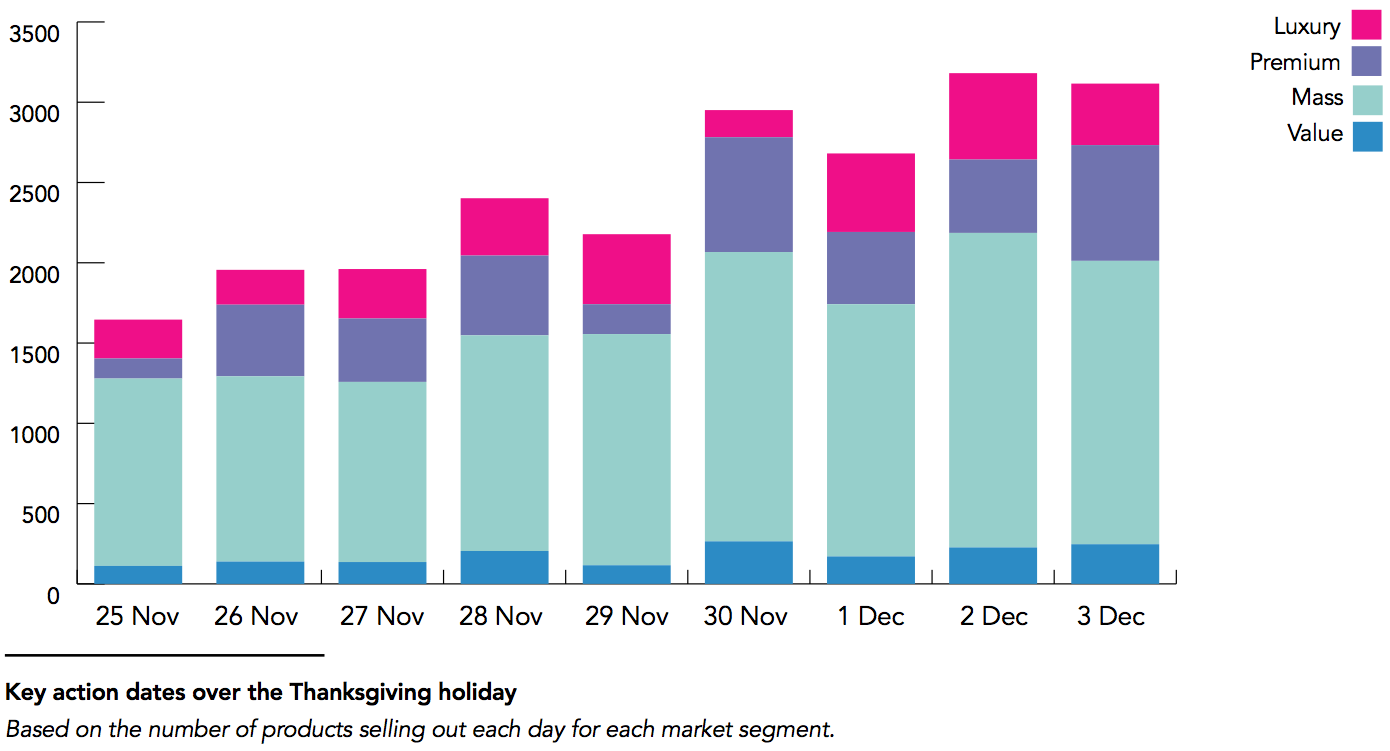 Drilling down into what sold out on the December 2 2013, the holiday season day with the highest level of product sell outs, we can see that the largest category for sell outs was accessories. If we line up this data with data on which categories were reduced, we can see that the relatively high weighting of dresses selling out (nearly 15% of sold out products) suggests they were under represented, making up only 7.4% of discounted stock. Retailers should build into this for Thanksgiving 2014.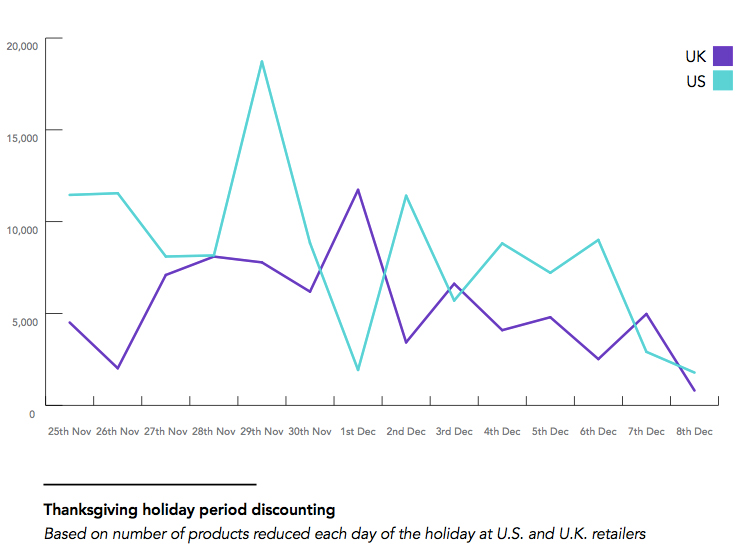 Learn about best tactics for Black Friday discounting in the luxury, premium, mass and value markets.
Click here to instantly download the full report.