We've all read enough about fashion retail's discounting problems. Now let's talk about solutions.
Today, we've got some pretty big news that deals with exactly that. Say hello to our newly overhauled and completely supercharged Discounts tool!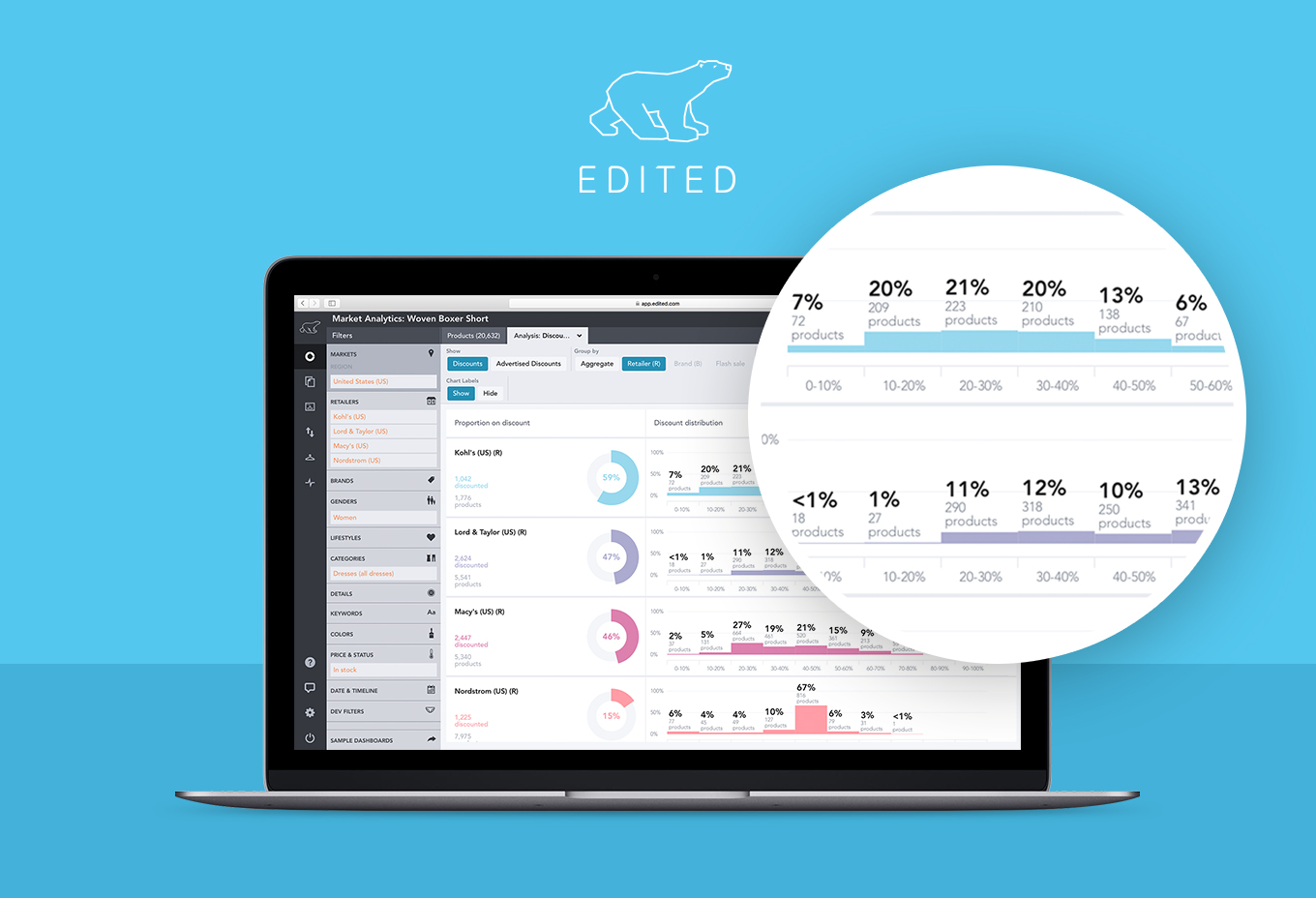 Just like it's always done, Discounts still gives you the power to see the current discounting levels in any market at any brand, retailer and combination thereof — but now it's possible to use the data to get richer and deeper insights. Here are just a few of them…
More insight, less effort: Need to compare discounting levels among specific categories, brands or retailers? Now you can do that in a single dashboard. New sorting options let you create side-by-side comparisons that give you the facts with unheard of precision.
Go deeper: Zoom in to see each of your competitors' discounts and analyze products' first, current and deepest markdowns.
Discount transparency: With access to day-by-day product pricing histories you'll be able to see when advertised discounts are legitimate and when they're being inflated to lure shoppers.
Real discount percentages: If a discounted product is advertised as marked down from $100, but in reality it never priced a penny over $60 – you'll be able to see that.
Beat the trend game: See which trends are more likely to sell through on promotions by understanding the depth of their discounts.
If you've got an EDITED login already – what are you still doing here? Login now to get a jump on the competition now!
Still don't have EDITED? No worries, get in touch and we'll let you take a peek.