Data visualization has evolved into art and one of the pioneers in the evolution is Aaron Koblin, creative director of Data Arts at Google Creative Labs, who, if you were wondering is a self described artist/nerd. Being the data geeks that we are, we were more than a little bit excited that we got to see him speak on Saturday at the Dazed Live festival.
Some of Koblin's most exciting work that he demoed stemmed from his interest in Mechanical Turk, the online service that connects a human task force with companies that have menial tasks that need to be solved, but cannot be automated. Users get paid nominal amounts for completing these small tasks. Koblin described his fascination with people's willingness to complete these jobs with no idea of the broader picture. He used the Turk platform for his projects, The Sheep Market and Ten Thousand Cents, to examine the human side of data collection and visualization.
His 'data art' journeys far beyond your average bar graph and into fully interactive experiences. On The Sheep Market site, which showcases the 10,000 sheep that Koblin 'employed' Turkers to draw, you click to view each individual sheep and see a clip of the artist's process, step-by-step. The result is something not only fun and interactive, but also a very strange journey into each person's psyche.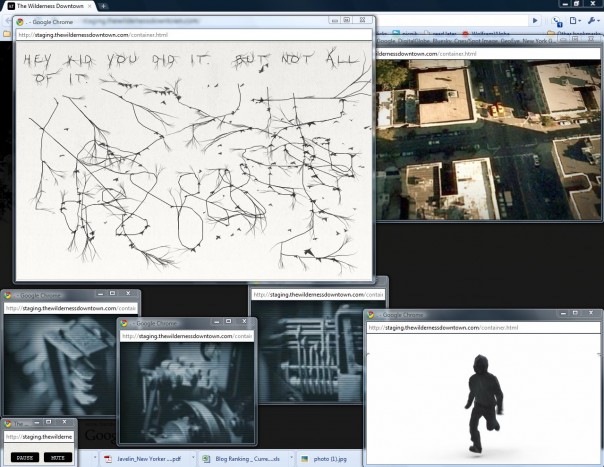 Koblin has also, in the past, collaborated with Radiohead and Arcade Fire to produce some truly excellent music videos that both have strong interactive elements. He described that these interactive interfaces will be this century's key platform for expression. When in the 19th century it was novels, and last century, cinema. When asked what it is exactly he calls what he does, he said "I call it data art, but I hope that term will go out of date soon and it will just be called art". So, it's settled, data is officially cool.