Ladies hide your St Tropez, because your man friend may soon be dipping into your supply for a bit of 'man tan' to disguise the effects of a very long winter. All in the name of fashion… and of course, some very short shorts. Be warned: there will be an awful lot of men's knees on show this summer, according to sales figures.
We have been tracking the trend across a number of retailers and it is indeed true, as the Telegraph suggests, the favored style by men this season is above the knee, in a tailored look, usually in a chino cut. Retailers already stocking these styles are being rewarded with speedy sales, thanks, in part to a premature British summer.
ASOS is stocking its own brand chinos in a range of hues from brights to more traditional hues, the most popular being stone and navy, which sold out across all sizes within a month. The $45 price point means that the shorts the perfect entry level style to remain on trend. In the past two weeks Bloomingdales and Topman have also received the first drop of their chino styles.
Across social media, our sentiment analyzer tracked that while shorts are the fifth most mentioned garment in menswear this month, people aren't really sure what to make of them just yet.
Opinions of Mens Shorts -12 Mar – 11 Apr 2011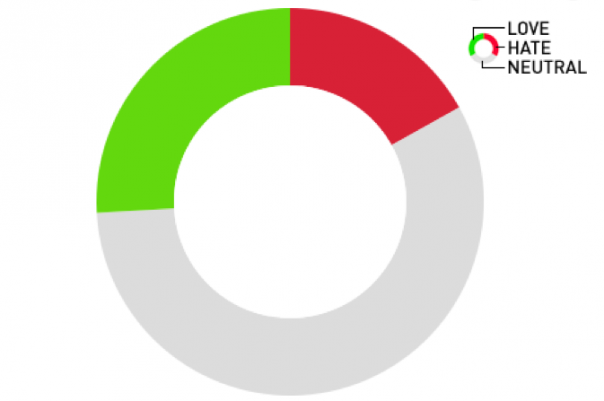 Either way, it looks like a lot of guys will be slipping into some knee skimming looks this summer. Our condolences, Tom Ford.