New York Fashion Week is kicking off the month-long roster of shows and endless parade of garments hoping to drive desires, buyers, retailers and consumers. Amongst the chaos, it would be right to wonder – which looks from the Fall 2015 runways will translate into trends?
Big data has reshaped how retailers process fashion weeks. No longer are they a dangerous, and costly guessing game. Instead, the data that fashion events generate can sit alongside real-time and historic commercial data and let buyers and merchandisers accurately plan ahead.
In 'Big Data Picks Runway Winners', Women's Wear Daily asked us to analyze which garments and trends designers should put on the runway to optimize consumer interest, whilst seeking new direction. As well as those mentioned in the piece exclusively for the WWD, here are our top theme picks:
Fall 2015's themes
1. Androgyny
2. 1970s
3. Hard-edged athleticism
1. Androgyny
Androgyny has been on the radar for a few years now, appearing on the runways of Fall 2011, Fall 2013 and Fall 2014. This year is ready for the trend to have its biggest commercial impact yet – there's a bigger social discourse around feminism, and normcore has warmed up people's interest in gender-neutral clothing. Retailers are beginning to tap into consumers' shared tastes and desires. Selfridges are launching their Agender project this year, giving over retail space to unisex offering, allowing customers to "choose to shop and dress without limitations or stereotypes."
The biggest product trends will be felt in louche tailoring, wide trousers, more roll necks and interchangeable outerwear, like parkas.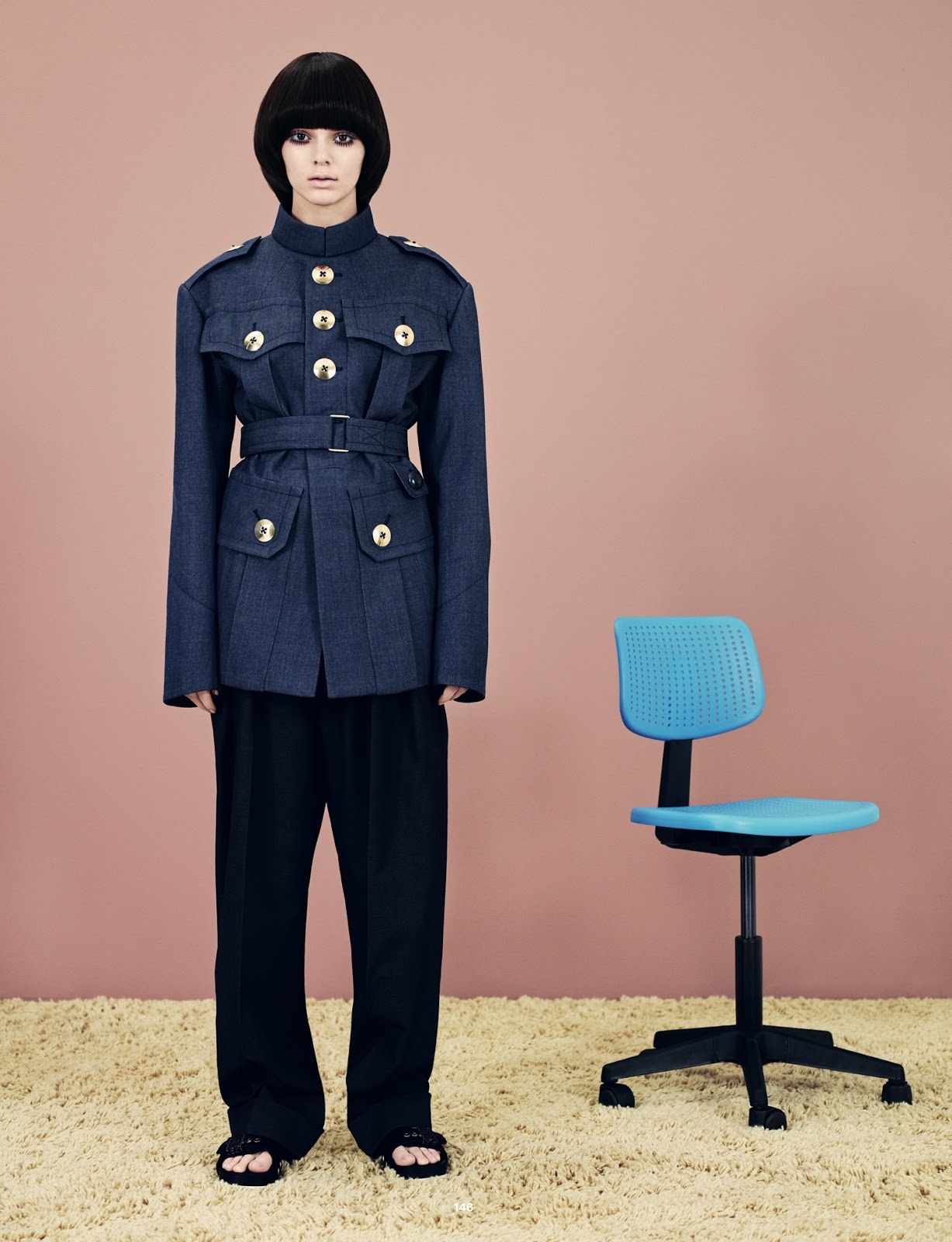 Data supporting the androgyny trend:
January 2015 arrivals of wide leg trousers were up 143% from January 2014. Though still the smaller market, menswear wide legged trousers have grown by 300%.
Currently, parkas are taking an average of 86 days to sell out, which is now beating the trend success story of biker jacket – taking 92 days to sell out on average. Retailers will do well to continue serving this demand in Fall 2015.
Roll neck tops have consistently been a Top Mover through Fall 2014. In September 2014, new arrivals of roll necks were up by 58%compared to September 2013. This is the key month to launch the trend again for Fall 2015.
New arrivals of unisex products were up 139% during Oct 1 2014 – Jan 31 2015, compared to one year earlier.
2. The 1970s
Unequivocally, the decade that we are turning to for references this year is the 1970s. There are cultural parallels between the 70s and now – an uncertainty about the global political climate, a questioning of gender balance and an increasingly vocal, and commercially powerful, youth.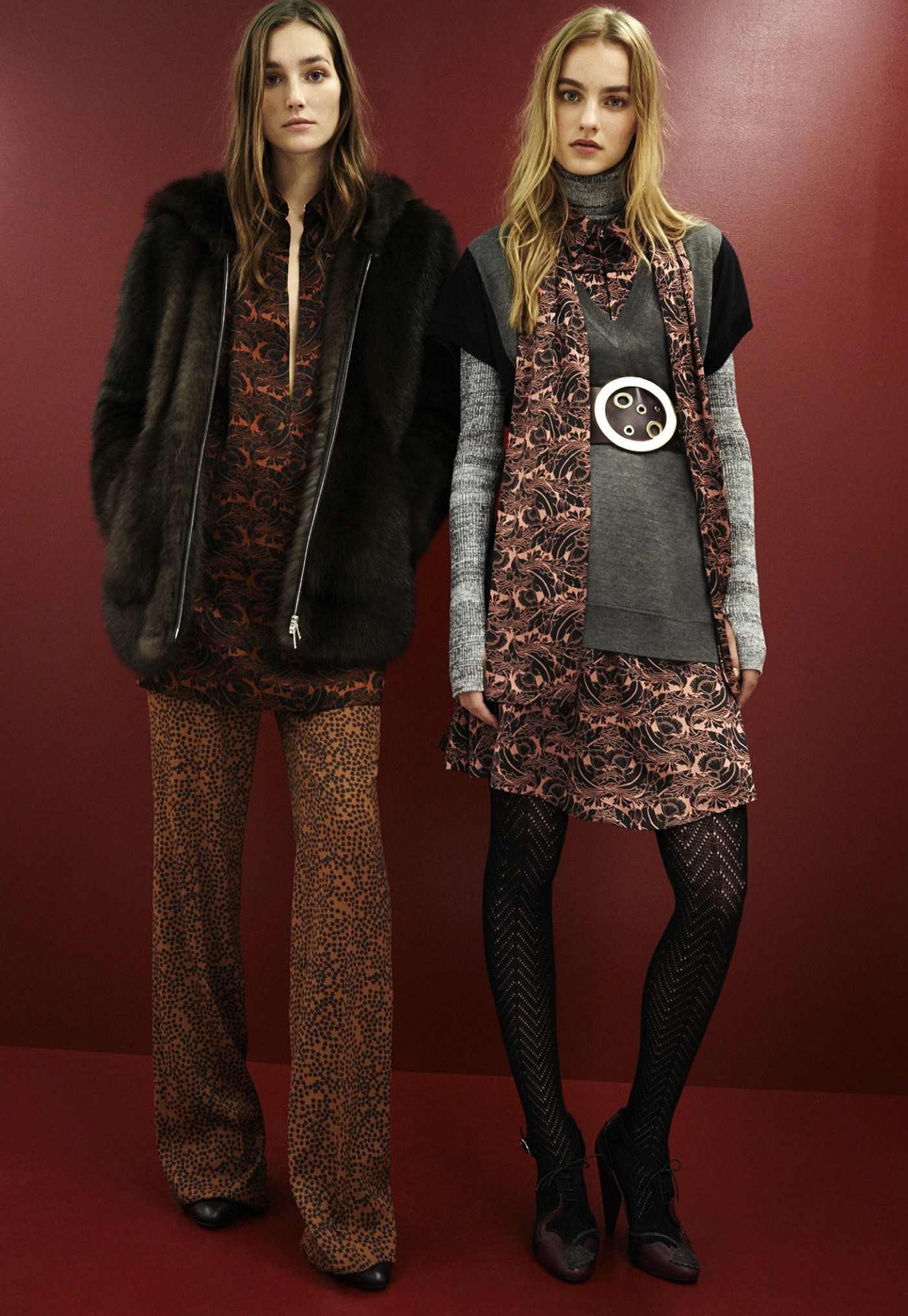 Data supporting the 1970s trend:
Across the board, wide trousers are on the increase, but as denim retailers scramble to fight off the athletic trend detracting from their jeans sales, we're expecting to see a large increase in number of flares stocked this year. New arrivals of flared jeans grew by 173% in Jan 2015, compared to Jan 2013 – outstripping the skinny jean growth rate by 107%.
Shearling, shown in Pre-Fall collections of Chloé, Burberry, Calvin Klein, Marni and J.W Anderson cannot be ignored. The luxury market went crazy for shearling in Fall 2014, stocking 72% more pieces of shearling outerwear than in Fall 2013.Black, gray and brown were the most stocked colors – we expect to see an increase in the breadth of the palette for Fall 2015.
Fringing was popular for SS15, and with fringed items arriving into stores this January from brands such as Saint Laurent, Chloé and Burberry, the trend will still be strong for Fall 2015. There was a 114% increase in new fringed products arriving this January compared to last.
3. Hard-edged athleticism
Sports luxe and athletic lifestyles have gone mainstream and as they're a cultural shift, they're not going to disappear anytime soon. For that reason, trendsetters and innovative designers have to push to the edges to seek innovation within this category in order to thrill consumers.'Sports goth' has been talked about in the fashion press, and whilst gothicism may be overstating the intentions here, there is a consumer who subscribes to the healthy lifestyle, but not to bright and shiny activewear brands like Lululemon or Gap. The key to hard-edged athleticism is incorporating functionality into all weights and occasion of clothing. The trend will see oversized tailoring layered with performance fabrics, the meshing of fabrics and unexpected quilted layers beneath wools. Focus is on texture rather than color, incorporating technology and statement sneakers and boots.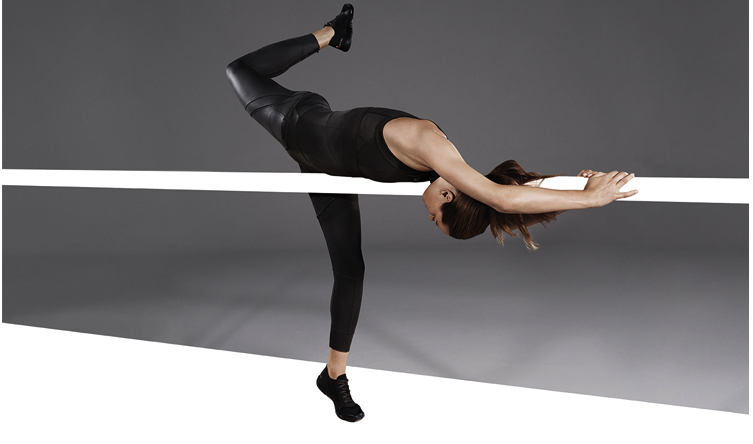 Data supporting the hard-edged athleticism trend:
Color analysis of new activewear arriving online in the UK and US in the last month shows the dominant shades are pale pink, shades of blue, and neon brights like lime. However, looking at the colors of the new arrivals which have sold out first suggests, that retailers have underestimated the popularity of black, gray and khaki green within their palettes.
Nike, New Balance, Converse, Puma and adidas are still the brands with the highest number of sneakers arriving online. However, it's interesting to see brands like Lanvin, Burberry and Gucci sneaking into the rankings too. As long as there is consumer demand for a range of pricing on sportswear, designers will need to continue to innovate and redefine what 'active' means to their brand.
We'll be analyzing each fashion week, as it happens. Sign up to our Insider Briefing today and you'll be the first to know the latest trends from New York, London, Milan and Paris.